When the BBC Sound of 2016 long list first came out last November – decided by 140 music writers, industry fatcats, radio presenters, Twitter personalities, weed dealers, East London pub owners, tube drivers and your dad – we decided to rank it ourselves so the BBC didn't have to. Out of the fifteen artists, we ranked Jack Garratt last, writing that he was a "bearded guy who probably wore a checked neckerchief ten years ago, but now looks like a gin enthusiast you accidently swiped right on on Tinder." But say what you like about Jack Garratt, he's a really nice guy, and very talented.
So fortune would have it, we were wrong, and this morning, Garratt was announced as the winner of the BBC Sound of 2016 poll – ahead of Alessia Cara, Nao, Blossoms, WSTRN and Mura Masa – snapping up yet another award to put on his mantelpiece next to the Brits Critics' Choice Award, a picture of him and his nan, and his framed certificate for brown belt in judo. Now the general public know what they are expected to listen to this year.
So, since we were wrong – so, so wrong – and now Garratt is about to complete his pre-ordained, metrics-guided path to success by becoming bigger than previous winners Little Boots, The Bravery, and Corinne Bailey Rae combined, we've decided it's about time we started doing some top quality Jack Garratt #content to appease this world we so clearly misunderstood. So, we got some of our best writers and researchers on the case to come up with this, the evolution of Jack Garratt, your BBC Sound of 2016 winner, your people's champion.
A STAR IS BORN… IN LITTLE CHALFONT, BUCKINGHAMSHIRE
Jack was born in the Tory hotbed of Buckinghamshire, in a small village called Little Chalfont, which sounds like the name of one of those awful parody gentleman rappers you heckle at the comedy tent at Bestival. It was also the home of Robert Kilroy Silk. Not that any of that should be held against Jack Garratt though. He's a really lovely guy, and very talented.
JACK BUYS HIS FIRST SINGLE: THE TELETUBBIES SONG "TELETUBBIES SAY EH OH"
According to the BBC, Garratt's first CD single was "Teletubbies Say Eh Oh" by British act The Teletubbies. A popular choice – the song went on to sell 1.3 million copies in the UK – and you can still hear its influence in the music Garratt makes today.
JACK ENTERS THE NATIONAL FINALS OF THE JUNIOR EUROVISION SONG CONTEST 2005
Say what you like about Jack Garratt, but it's refreshing that he hasn't just come through that soulless and ruthless talent show production line that breeds all chart dominating UK popstars. He tried to, at the British finals of the Junior Eurovision Song Contest in 2005, but he came eighth out of eight, with a song called "The Girl". Puts the nail in Eurovision if you ask me, if they can't even recognise the talent of someone as nice as Jack.
JACK IS PRAISED AS "A NAME TO WATCH OUT FOR" BY THE COMPOSER OF THE TELETUBBIES SONG, "TELETUBBIES SAY EH OH"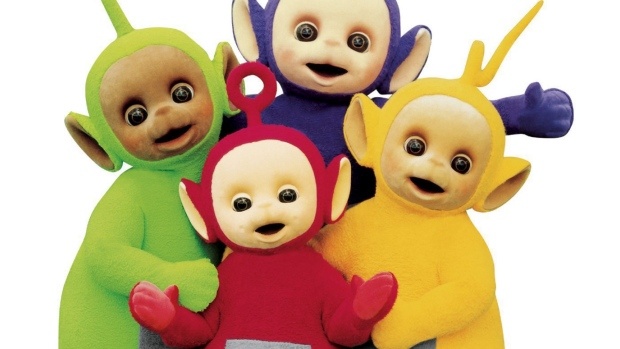 Think what you want about Jack Garratt, but anyone who sees him play live will tell you he is very talented. Just like Andrew McCrorie Shand, the composer of songs for Rosie & Jim and The Teletubbies, who labelled Jack as a rising star during an interview in 2011. According to the BBC, the pair went on to work together, but we're unsure whether any of it will appear on Jack's debut album, or whether we have already been blessed with it.
MUSIC INDUSTRY OFFICIALLY DECIDES THAT JACK GARRATT IS VERY TALENTED AND A NICE GUY
"You can see why people muttered about Garratt being the next Ed Sheeran." The Guardian
"Jack Garratt: talented AND a nice guy." BBC
"Wow, this guy is talented." Sia
"He is an incredibly sweet and humble artist and all around nice guy." Trendio
"A name to watch out for." Andrew McCrorie Shand, composer of "Teletubbies Say Eh Oh"
"Something about him screams MENINIST but that's probably just us." Noisey
JACK WINS BRITS CRITICS CHOICE
Reminder that Jack Garratt definitely killed a guy https://t.co/6r4vja7EK0
— Josh Hall (@JoshAJHall)
January 8, 2016
Here's Jack accepting the Critics' Choice Award, whilst doing his best impersonation of Jim Carrey on cocaine.
JACK WINS BBC SOUND OF 2016 POLL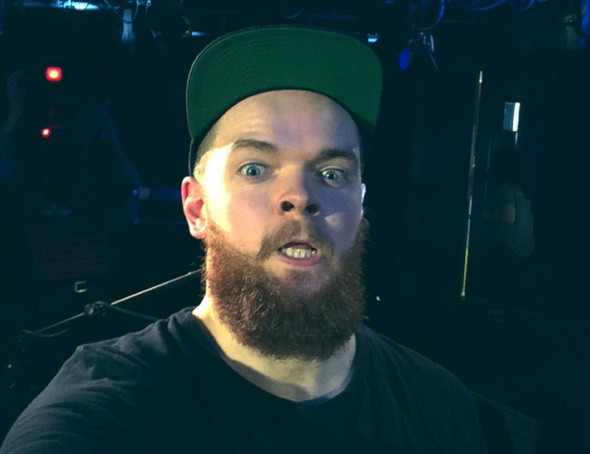 And that's it. That's the evolution of Jack Garratt: talented guy, nice guy, "M'Lady" in human form, your prescribed pop fascination for 2016. Enjoy.