It is, without doubt, one of grime's most fabled moments. When Wiley and Kano met on the steps of Jammer's basement back in 2004 it was East London's own Tyson vs Holyfield. With Wiley the leader of Roll Deep and Kano as N.A.S.T.Y crew's most dangerous, both MCs collided at the height of form, during a time period when grime was on the verge of blossoming, and the general music buying public outside were just about coming to terms idea of rapid fire rapping in a British accent. Who actually won is still something contentiously argued.
Eleven years on, and with Lord of the Mics 8 set to take place next year, screenshots have been posted on Jammer's Instagram showing what appears to be Wiley sliding into the LOTM organizers inbox to put his name forward for a rematch with Kano. Looking for a clean rematch, "not a disrespect war", three 16s per round.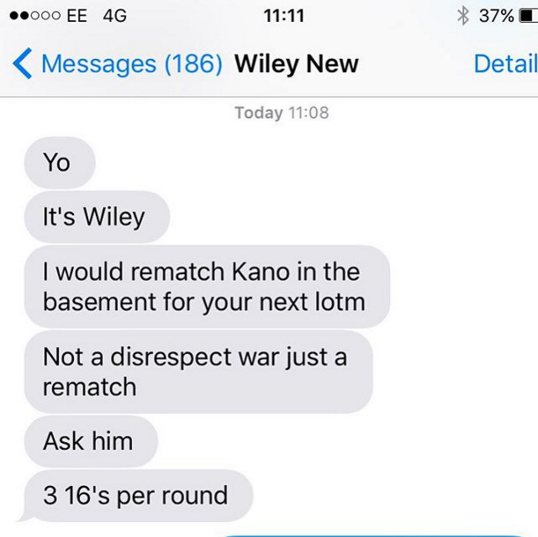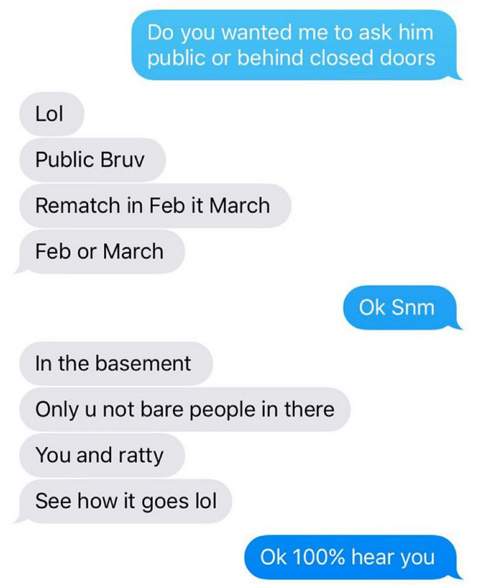 Whether the clash will go ahead is now all in the hands of fate, but Kano's Twitter is quiet for now. Imagine though. Imagine if we finally got to put to bed one of the greatest questions of the modern era, one that surpasses "Who killed Lucy Mitchell?", transcends "Who shot Mr Burns?" and takes a shit on "Why are we here?" Finally we might have the answer to the greatest question of all: "Who won that LOTM clash: Kano or Wiley?"