The U.S. says it will not be rushed into a nuclear deal with North Korea even though all signs suggest that Pyongyang is preparing to conduct its first long-range missile test in almost 18 months.
Stephen Biegun, the U.S. special representative for North Korea, said it would be "most unhelpful" if Kim Jong Un gave orders to conduct a long-range missile test in the coming days after the regime completed a key engine test at its missile site over the weekend.
"We are fully aware of the strong potential for North Korea to conduct a major provocation in the days ahead," Biegun said during a news conference in Seoul. "Such an action will be most unhelpful in achieving a lasting peace on the Korean Peninsula."
Biegun's efforts to de-escalate rising tensions come after North Korea announced that it had successfully conducted two "crucial" tests on missile systems that form part of a "reliable strategic nuclear deterrent."
On Friday it conducted a successful test of appeared to be an advanced missile engine, leading many to predict that Pyongyang could be preparing for its first long-range missile test in 18 months.
North Korea's rhetoric has turned increasingly confrontational in recent weeks after talks on a possible nuclear deal completely broke down. After President Donald Trump dusted off the "Rocket Man" nickname for Kim earlier this month, North Korea hit back by calling Trump "a heedless and erratic old man."
While Pyongyan's long-range tests have stalled, it has conducted 25 short-range missile tests this year, more than in any previous year. Trump has dismissed the tests as insignificant, but regional allies like Japan and South Korea have voiced concerns about the threat posed by North Korea's increasingly sophisticated arsenal of short-range weapons.
Pyongyang announced a self-imposed deadline of the end of the year for the U.S. to make concessions to kickstart talks over a possible nuclear deal.
But Biegun dismissed North Korea's threat of a deadline, calling the threats "so hostile and negative and so unnecessary."
READ: Kim Jong Un kicked off Thanksgiving by testing two more missiles
"Let me be absolutely clear, the U.S. does not have a deadline," Biegun said Monday. "We have a goal to fulfill the commitments the two leaders made during their historic summit meeting in Singapore."
It was at that meeting in Singapore in June 2018 that Kim promised Trump he wouldn't conduct any more long-range missile tests — but experts now fear he might be about to break that promise.
At the heart of the impasse is the fact that the two sides are coming at the problem from very different positions. North Korea is seeking relief from crippling economic sanctions before conceding ground on its nuclear program, while the U.S. wants to see concrete steps taken on dismantling the nuclear program before it will even consider economic relief.
READ: 'Heedless and erratic old man': North Korea warns Trump to knock off the tweets
"The DPRK position has not changed. The steps to date and those that will follow are intended to compel the U.S. to accept the DPRK as it is — ruled by the Kims and armed with the bomb," nuclear expert Jeffrey Lewis said on Twitter. "The problem remains Trump's insistence than disarmament precedes a change in the relationship."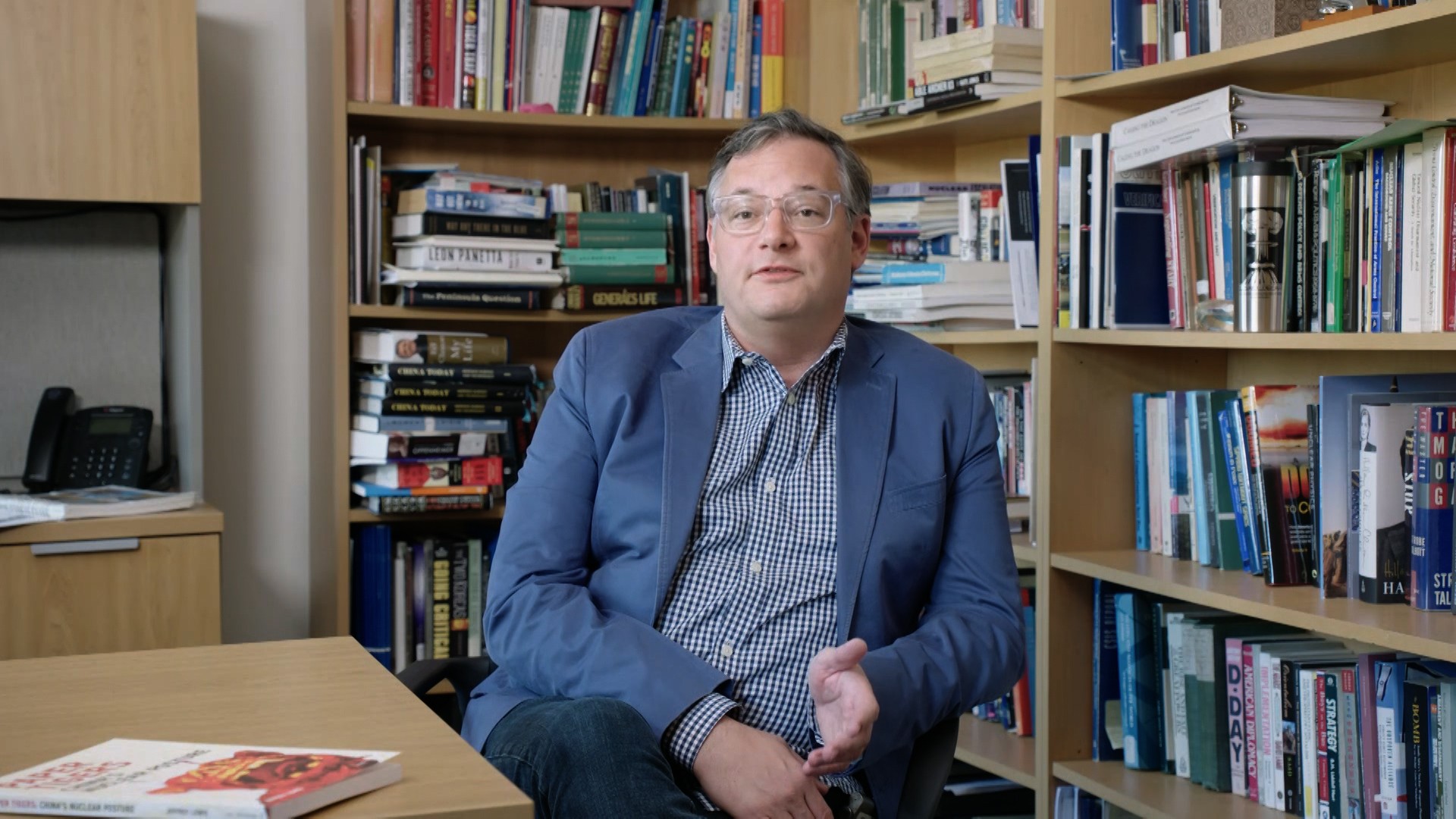 Cover: This undated file photo provided on Friday, Nov. 29, 2019, by the North Korean government, shows North Korean leader Kim Jong Un, center, surrounded by a military unit, reacts to what it claims as a test firing of its "super-large" multiple rocket launcher in North Korea. (Korean Central News Agency/Korea News Service via AP, File)