A Paraguayan anti-narcotics special forces helicopter patrol searching for cannabis crops near the border with Brazil. Former Vice President Denis was kidnapped near where this photograph was taken. Credit: Simeon Tegel.
When police found the abandoned pickup truck of former Vice President Oscar Denis near his vast ranch in the heart of Paraguay's marijuana country, it was immediately clear who was responsible.
The Paraguayan People's Army (EPP by its Spanish initials), a small group of communist armed rebels, had scattered leaflets in the vehicle left in the Amambay department, claiming that the kidnapping was the work of its "Indigenous Brigade" as it sought to impose "revolutionary justice" on wealthy landowners.
The September 9 incident was high profile revenge for a disastrous raid by the authorities a week earlier on an EPP camp in department of Concepcion in which two 11-year-old girls, said to be the nieces of a rebel commander, were killed.
Denis, aged 74, is a wealthy cattle-owner and epitomizes the massive inequalities in a country where many indigenous and campesino families have been landless ever since the rightwing dictatorship of 1954-1989 led by Alfredo Stroessner, who handed out huge estates to his political allies.
Now, more than two weeks after his kidnapping, Denis' whereabouts remain a mystery despite his family complying with the EPP's demands to distribute food worth $2 million to dozens of impoverished local villages.
The case highlights the continued failure of the Paraguayan authorities' militarized strategy to tackle the tiny EPP, responsible for some 100 deaths over the last two decades and one of Latin America's last surviving leftist rebel groups.
Variously described as "Maoist" and "Marxist-Leninist", the EPP was initially founded in the 1990s, as an offshoot of a small communist party, Free Nation, before reemerging with the current name in 2008.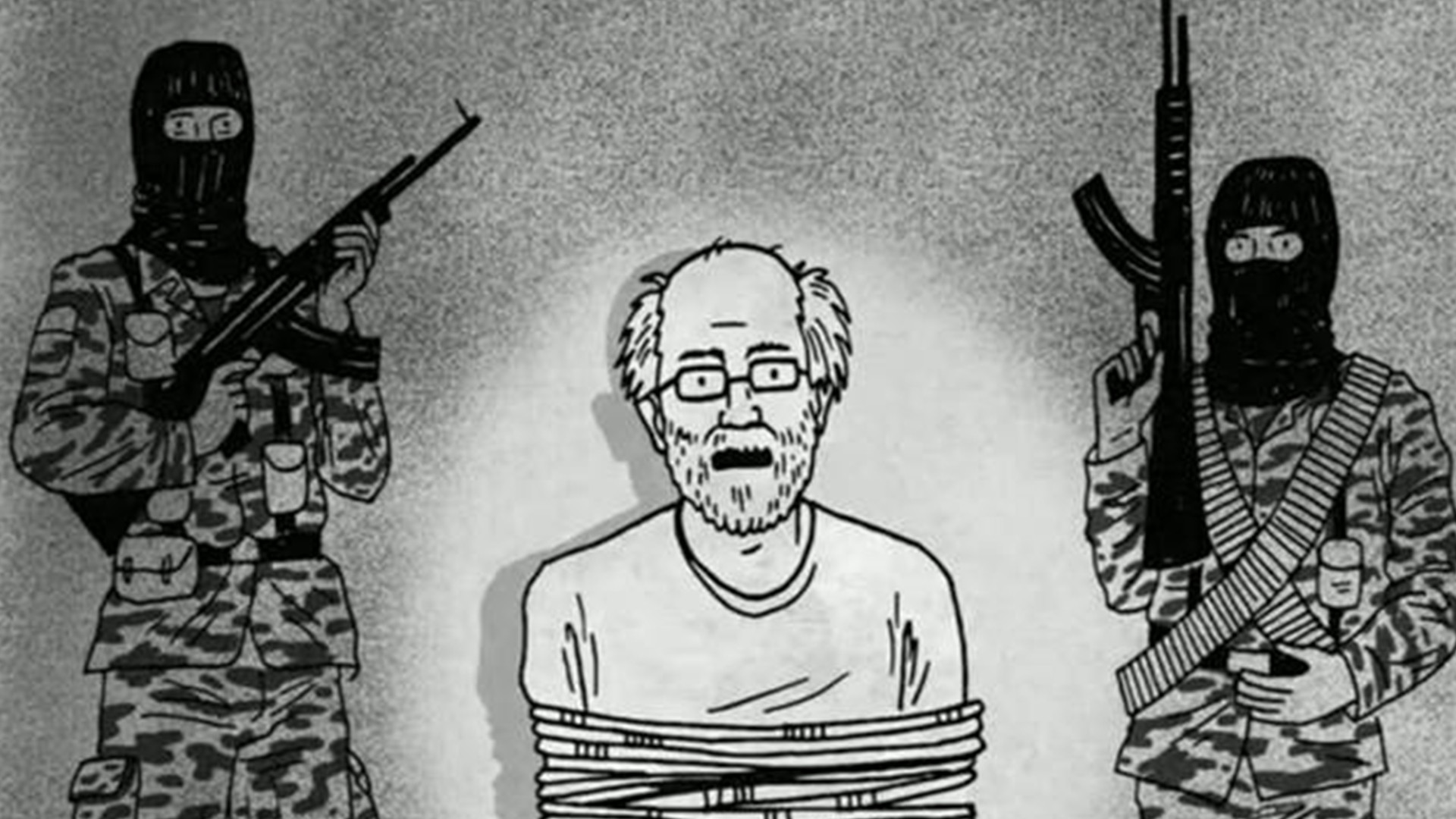 Outside of Colombia, where the National Liberation Army (known as the ELN) continues attacks despite briefly participating in the peace process, the EPP may be the only remaining left-wing revolutionaries still operating in the Western hemisphere. In Peru, remnants of the Shining Path group remain active in remote stretches of Andean cloud forest. But they long ago gave up any pretense of political objectives and instead provide protection to cocaine traffickers.
Juan Martens, a security expert based in Asuncion, Paraguay's capital, describes the EPP's thinking as a relic from the Cold War era. "The only thing new in their discourse is their advocacy for the environment," he says. "They're a group that is completely out of step with the times."
Thought to have less than 100 members, the EPP principally operates in just three of Paraguay's 17 departments - Amambay, Concepcion and San Pedro. All three are rural areas with high levels of poverty in the lawless border zone with Brazil.
"They actually think they can change this country by force," adds Martens, a highly improbable outcome in a sprawling, conservative nation of seven million, where the group is widely repudiated and it would be politically impossible for any government to negotiate with the rebels. "The most probable outcome is that they will be killed. They would rather die than be captured."
Yet that outcome - the EPP's conclusive military defeat - is exactly what the Paraguayan state has been attempting - and failing - to achieve for years.
In 2013, the government created a Joint Task Force, made up of 1,500 police and soldiers, to track down and destroy the group. It also placed a large swathe of northern Paraguay under what critics call a de facto state of emergency, where government forces are frequently accused of human rights abuses.
Yet the EPP's minuscule scale, its cell structure and the difficult terrain of rolling, often forested countryside has left the Joint Task Force frequently clutching at thin air.
In 2016, the group ambushed a task force patrol, killing eight soldiers but the authorities were unable to bring anyone to justice for the murders.
During the recent raid on September 2 in which the two girls died, the government initially claimed that it had killed two women terrorists. President Mario Abdo even tweeted a photo of himself at the disbanded EPP camp, describing the operation as "successful".
But it soon emerged that the girls were minors, and Argentine citizens who had crossed the porous border to visit family members in the EPP, sparking a diplomatic spat between Asuncion and Buenos Aires.
"The Joint Task Force is unconstitutional. The Constitution clearly states that internal security is a matter purely for the police. Now, we have the local communities caught in the crossfire," said Oscar Ayala, who heads an umbrella group of Paraguayan human rights organizations known as CODEHUPY.
Ayala added that although a small segment of the population views the EPP as a "Robin Hood"-esque group, most, including the indigenous communities the group claims to represent, reject them.
The EPP has also given the government the political space to falsely "stigmatize" human rights groups for failing to condemn the rebels, Ayala says. "It's a false narrative. We have been very clear in condemning all violence and expressing our solidarity with the Denis family."
Instead of trying to militarily crush the EPP, the government should be focusing on poverty alleviation, including promoting economic alternatives to cannabis, and providing basic services to impoverished campesino and indigenous communities, stressed Martens.
"You need an integrated state presence, but a humane presence. This is an area where people are still dying from hunger and from lack of medical attention," says Martens.
As for Denis, who was vice president in 2012-2013 for Paraguay's Liberal party, hopes are starting to fade.
He is a diabetic with heart problems and requires medication daily. Despite his family complying with EPP demands, the group has given no indication of whether or when it will release him. The group has also failed to respond to repeated requests from the family of proof of life.
Cover: A Paraguayan anti-narcotics special forces helicopter patrol searching for cannabis crops near the border with Brazil. Former Vice President Denis was kidnapped near where this photograph was taken. Credit: Simeon Tegel.