Sean Locke / Washington Post / Fotor
Fighting Words is a column in which writers rub you the wrong way with their unpopular but well-argued opinions on fitness, health, nutrition, what have you. Got something to get off your chest? Send your pitch to tonic@vice.com. On any given day in America, 550 servicemen and women leave the armed forces and return to their civilian lives. That's over 200,000 new off-duty veterans each year, joining the 19 million already living in this country. Of those, 8.9 million veterans access the Veteran's Affairs' medical facilities for a variety of reasons. Many of them suffer from injuries sustained during their service—from physical ones to mental health trauma—and look to the Department of Veteran Affairs for help, but have ended up only finding more hardship. While the VA continues to dole out free opiates as treatment, many vets have begun looking toward a more natural—albeit federally illegal—treatment, that they say has vastly improved their quality of life: cannabis.
Despite the country being in the midst of an opioid epidemic, veterans are still being prescribed addictive and dangerous medications at high rates, leading many to develop opioid use disorders. Still, the VA continues to hand out federally funded opioids to veterans. As medical marijuana becomes legal in more and more states, veterans are turning to the plant as a safe alternative treatment—one that's not supported by the government they fought for. Peter Grinspoon, internist at a Massachusetts General Hospital clinic, says that while he does recommend medical cannabis for some of his patients, including veterans, he doesn't have the capacity to actually prescribe it (doctors have to be certified to prescribe cannabis, so there are only a handful of doctors in any given area where you can get a MMJ prescription). Grinspoon, who calls medical cannabis a "helpful painkiller" that is "safe and effective" has both a professional and personal understanding of how the plant is a safer alternative to opioids. Grinspoon—also the author of Free Refills: A Doctor Confronts His Addiction—understands all too well the dark path that can come with easy access to painkillers. Grinspoon asserts that cannabis is not only a safer alternative for patients when it comes to pain relief, but it may also play a hand in reducing the number of opioid addictions and subsequent deaths. "There is definitely data that in places where they've legalized marijuana, the opioid deaths have decreased—like in Colorado." He would like to see similar results in his own state, however, Grinspoon laments that many "physicians are pretty conservative about it." In fact, it is the hard work and tenacity of many veterans that's helping to widen access to this alternative treatment. When Stephen Mandile returned home to Massachusetts from Iraq in 2005, he knew that he would become a familiar face at his local VA's medical facility due to severe injuries he had sustained to his head and back while overseas. However, the former Sergeant would soon come to learn that his treatment options—at least the only ones covered fully by the VA—would be limited to a variety of opioids and narcotics. At one point during his treatment, Mandile was taking 35 to 40 pills a day, plus the strong (and extremely addictive) pain-relieving patch, Fentanyl. While the various medications did offer pain relief, they also introduced a bunch of side effects that negatively affected his quality of life.
---
Watching This on Tonic: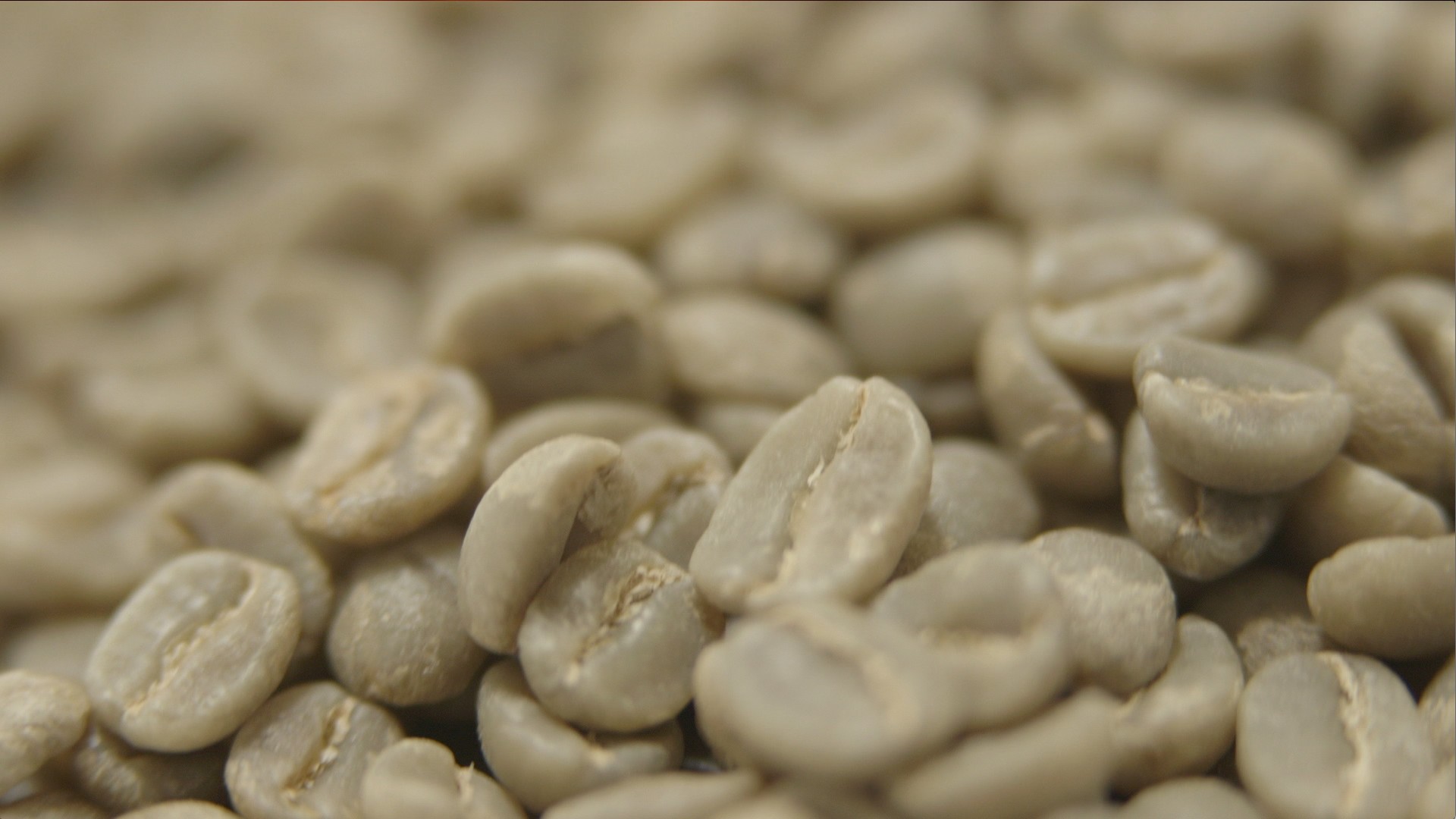 ---
The opiates would keep Mandile up at all hours and then consequently made him sleepy during the day, causing him to miss out on spending time with his wife and young daughters. He found himself lapsing into addictive behaviors, and was scared of what the medication was doing to his mental health. "I had taken 57 different medications and ten opioids during that time," Mandile recalls of his days getting free pills from the VA. "I was on Fentanyl and Oxycodone, along with Xanax, Bupropion HCL, Cymbalta, and Ambien. All I thought about was death, and how I could commit suicide without shaming my family, looking on Google maps for bodies of water deep in the woods where my body would never be found." In fact, it was a failed suicide attempt with a handful of Fentanyl, Oxycodone, and Xanax in 2012 that caused Mandile to look for an alternative solution. "My wife, Jessica, gave me an ultimatum, because she couldn't watch me waste away in front of her," Mandile says. "She suggested I try medical marijuana. I will do anything for her and our kids." After securing a medical marijuana card from the state, Mandile was able to legally access dispensaries and soon found that the cannabis worked for his pain. In addition, his quality of life improved dramatically. He was able to truly be present with his family, and his mental health improved as well. However, he quickly realized the financial burden that came with his new treatment. When he was being treated by the VA, all of the pills and patches were free, covered by the government. However, medical cannabis, despite being legal in Mandile's state of Massachusetts, wasn't covered. The two ounces of cannabis he required a week came with a hefty $800 price tag that he couldn't afford. "I can't explain the torment I am put through when I have to choose paying my bills or buying the medicine I need," Mandile explains, lamenting the fact that the VA won't cover his medical cannabis. "I could live a much easier life if I were to just go back on the medical-heroin that the VA used to just mail to me every month. Instead I have collected and sold scrap metal, car tires, and rims, and even sold one of our cars, just to be able to get the minimal amounts of cannabis I can afford." Kim Petters served ten years of active duty in the air force and was retired out for deployment-related PTSD. She ended up taking a cocktail of medications for four years to treat it, but was looking for alternative options since she knew that veterans experience twice the national average for accidental overdoses. The mother of four ended up discovering cannabis after hearing about other veterans using the plant as an effective treatment course. Despite living in Delaware, which has legalized medical marijuana, it took Petters almost a year to access legal cannabis. "It took me eight months to even find a psychiatrist willing to sign [a prescription for medical marijuana], because in the state of Delaware, of all the qualifying conditions, only one of them requires a specialist's signature, and that's PTSD," Petters says. "The problem is, in Delaware—and nationwide—there is a shortage of psychiatrists. There are only three in the entire state willing to prescribe it." Due to her own frustrating experience attempting to access medical marijuana, Petters, who co-founded the Women's Veterans Collective, began advocating at the state level for change. She spoke publicly in favor of Delaware Senate Bill 24, that would remove the barriers preventing veterans from accessing medical cannabis. The bill recently passed the state senate, thanks in part to Petters' testimony. According to Petters, she "broke it down Barney style for them," referencing the only way her message would come across is if it was explained as if to pre-schoolers. During her testimony she told state senators about her experience with medical cannabis in contrast to the other prescribed medication she was given. "Cannabis was able to replace all of the medications that I was taking for PTSD," she says. "Physically I became so much healthier being off all the medications, and got my mind back I wasn't just numb all of the time. I swear the only way I know how to describe it is you go from existing to living." Petters and Mandile are among a growing number of veterans who are demanding better for themselves and their health. "Our military men and women have endured over 16 consecutive years of warfare, and these prolonged conflicts have exposed the challenges of an aging and ineffective health care system, ill-prepared for the type and severity of the latest round of war-related injuries," says Nick Etten, executive director of the Veterans Cannabis Project. Etten's organization argues that the VA isn't equipped to properly deal with the number and variety of combat and non-combat health issues veterans face, leaving them with limited and inadequate treatment options. Etten says that the problem lies with both the VA and the federal government. "The VA doesn't make the rules, Congress does. But we now have 29 states with medical marijuana programs on the books and research is slowly beginning to expand," he says. "Emphasis on 'slowly.'"
Read This Next: The FDA Finally Approved a Weed Trial for Vets With PTSD