Want the best of VICE News straight to your inbox? Sign up here.
Boris Johnson came up with a novel response Tuesday to allegations he groped a woman: that the claim was only being made public in an attempt to derail his Brexit plans.
Allegations surrounding Johnson's past conduct towards women and his personal life have overshadowed his Conservative Party's annual conference, which began Sunday. That day, journalist Charlotte Edwardes accused Johnson in a newspaper column of groping her thigh under the table during a private lunch when he was editor of the Spectator magazine in 1999.
Johnson has also faced growing scrutiny over his relationship with U.S. businesswoman Jennifer Arcuri and allegations he improperly helped her secure thousands of pounds in sponsorship and coveted places on trade missions during his time as London mayor. A police watchdog is now weighing a possible investigation into the matter, which could amount to misconduct in office if substantiated.
But on Tuesday, Johnson denied the allegations against him and said they were motivated by a desire to frustrate his efforts to secure Brexit by the end of the month.
READ: Boris Johnson's first day back in Parliament got very, very ugly
"This is a very difficult time," he told the BBC. "Brexit is about to be done and a lot of people don't want Brexit to be done. And I think, rightly or wrongly, they conceive of me as the person who is helping to deliver Brexit, and it is inevitable that I'm going to come under a certain amount of shot and shell."
"I don't mind that in the least," he added.
Edwardes wrote in a column in Britain's Sunday Times newspaper that Johnson groped her in 1999 during a lunch at the Spectator's offices shortly after he became editor.
"I'm seated on Johnson's right; on his left is a young woman I know," she wrote. "More wine is poured; more wine is drunk. Under the table I feel Johnson's hand on my thigh. He gives it a squeeze. His hand is high up my leg and he has enough inner flesh beneath his fingers to make me sit suddenly upright."
She wrote that when told the woman seated on the other side of Johnson what had happened, the woman said he'd been groping her in the same way.
While Johnson said the claims were untrue, Edwardes has stood by her story. "If the prime minister doesn't recollect the incident then clearly I have a better memory than he does," she insisted.
READ: Supreme Court rules Boris Johnson's suspension of Parliament was illegal
No stranger to controversy
Johnson has also been accused of improperly helping Arcuri, who he met in 2012 when she was a 27-year-old business grad student, gain support for her business — including £11,500 (about $14,000) in sponsorship money from an organization he had oversight of as mayor.
Arcuri was also given coveted spots on trade missions with Johnson to Malaysia, Singapore, New York, and Tel Aviv, with the mayor's office reportedly intervening to add her to the guest list despite her not meeting criteria for inclusion.
Arcuri had also told four friends she and Johnson were having an affair, the Sunday Times reported.
Both Arcuri and Johnson have denied any wrongdoing, and Johnson has insisted there was no conflict of interest involved in his dealings with her.
Johnson, who announced in September last year he was divorcing his wife of 25 years, is no stranger to controversies in his private life. In 2004, he was demoted from frontbench government roles over a longstanding affair with a colleague at the Spectator.
A court ruled in 2013 that the public had a right to know he had fathered a daughter with another woman who wasn't his wife while mayor of London in 2009.
And in June, when Johnson was campaigning to succeed Theresa May as Britain's new prime minister, police were called to his 31-year-old girlfriend's apartment following reports of a blazing argument inside.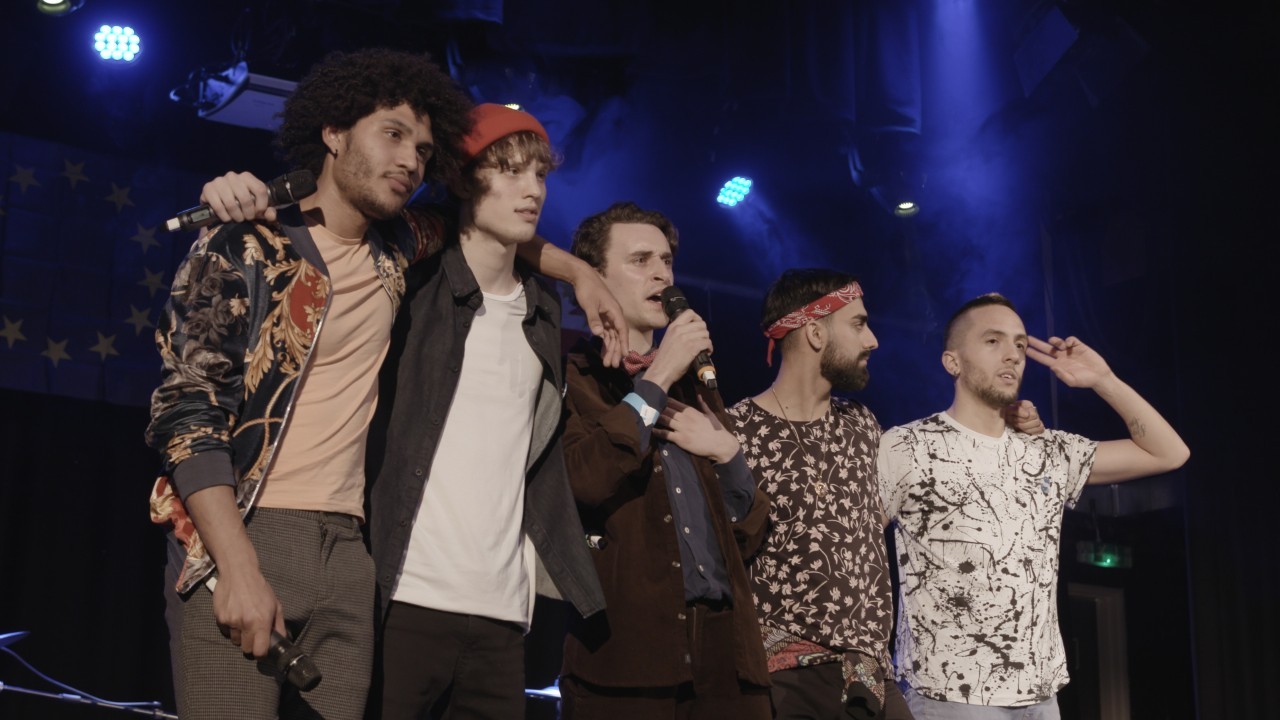 Cover image: Britain's Prime Minister Boris Johnson arrives at the Conservative Party Conference in Manchester, England, Monday, Sept. 30, 2019. (AP Photo/Frank Augstein)