On an all-new episode of BONG APPÉTIT, host Abdullah Saeed links up with chef Cat Cora to make a cannabis-infused meal of Greek classics with a modern, pot-centric twist. Xzibit even drops by to get in on the feast, treating himself to a lamb chop paired with asparagus and salsa verde—brought together with some high-grade keef and a THC-laden marinade.
BONG APPÉTIT airs Thursdays at 10:30 PM on VICELAND.
VICELAND is also airing a new episode of THE PIZZA SHOW, chef Frank Pinello's series that takes him across the globe to sample the best pies on the planet. Frank walks us through Best Pizza, his restaurant in Williamsburg, Brooklyn, before introducing us to the people (and pizza joints) that inspired him to get in the game.
THE PIZZA SHOW airs Thursdays at 10 PM on VICELAND.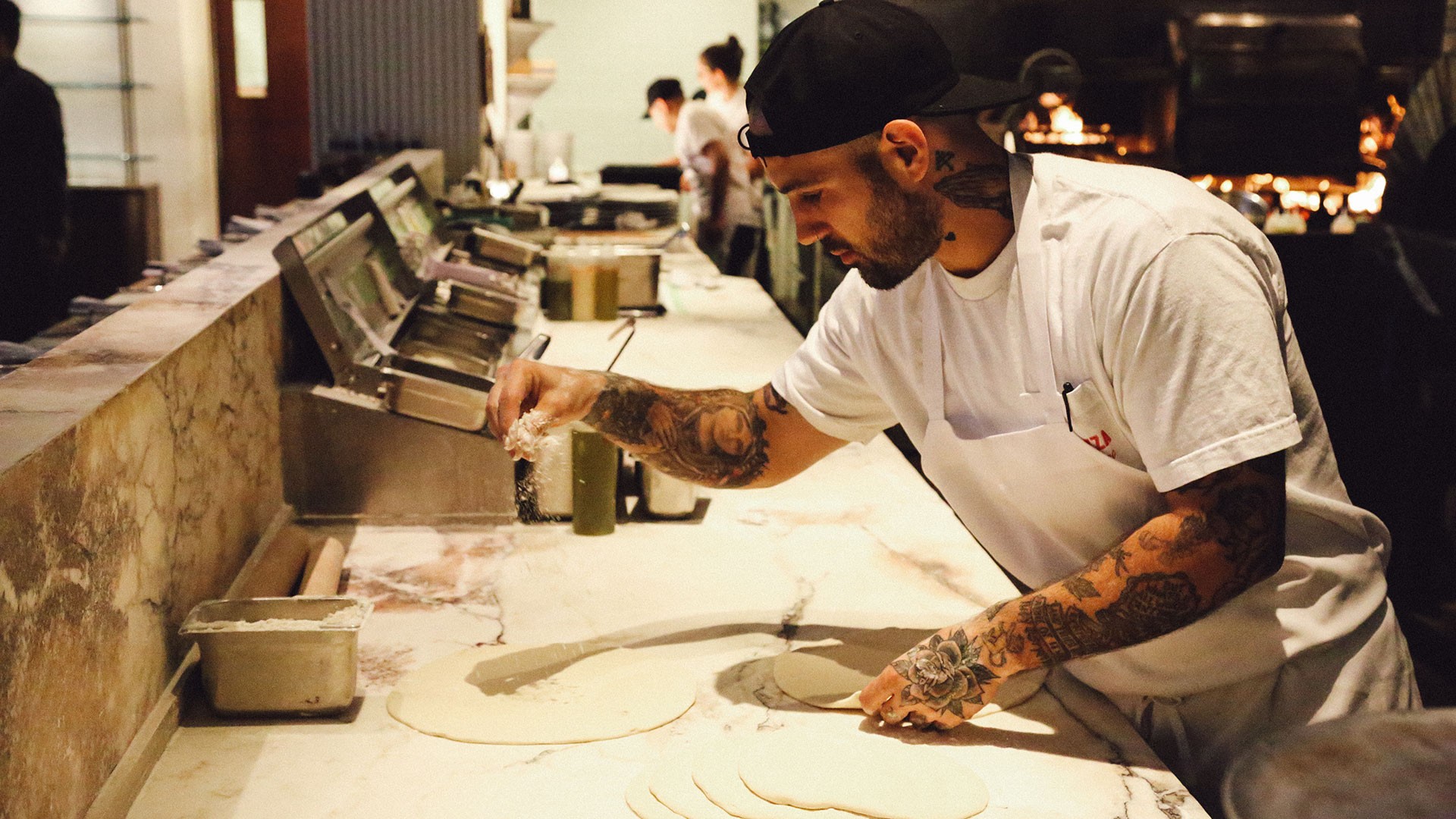 Want to know if you get VICELAND? Find out how to tune in here.