Photo by Aleksandra Jankovic via Stocksy
Berets: ugly, or misunderstood? That's the question I found myself asking during a recent five-hour visit to the salon, as I flicked through the pages of glossy magazines while a silent stylist straightened my hair (hairdressers, like good one-night stands, should be mute and manually dexterous).
Berets were everywhere! Here's Bella Hadid in an Azzedine Alaïa number on the cover of Elle's June issue, and British grime star Skepta wearing one on the cover of Another Man, styled by fashion legend Katie England. At Paris fashion week, Dior creative director Maria Grazia Chiuri sent all her models down the runway in custom-made Stephen Jones leather berets, although she's a late adopter—Gucci's Alessandro Michele put felted berets in cherry red, teal, and tan in his 2015 debut for the brand.
As in all things, Rihanna championed the beret long before it achieved mainstream fashion hype. She was wearing a Halfman red beret from VFILES in May 2015, a full two years before she'd wear one front row at the Dior Fall 2017 show, in a look Vogue described as "a steely ensemble that recalled the militant wares of the Black Panther Party."
Read more: The Rise of Stilettos as Murder Weapons
Truly, the beret is the headwear of 2017. But why? And will berets go the same way as 2016's accessory of choice—the choker—and become passé, worn only by suburban housewives and Forever 21-wearing tweens?
---
Watch: The Australian Model Calling Out Fashion's Size Hierarchy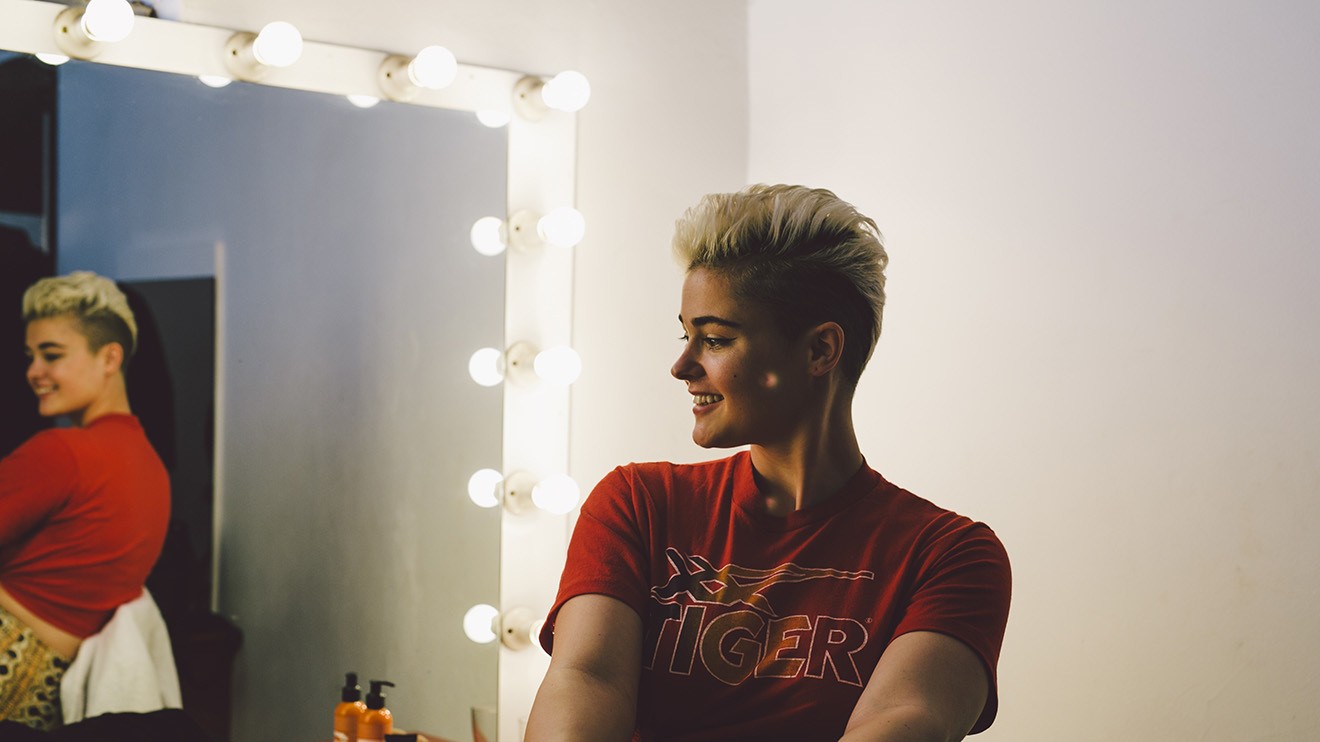 ---
In part, berets are fashionable now because they're lazy aesthetic shorthand to indicate political radicalism and counter-culture. Wear a beret, and people will assume you're DTP (down to protest), even if your only act of civil disobedience thus far has been to skip the line at an H&M launch. Feminist slogan t-shirts—at times made by a poorly paid female labor force—have become tiresome to many, but a beret retains connotations of political activism: worn by the artists, activists, and guerilla fighters of this world, from Che Guevara to Basquiat.
"Berets have transcended the military uniform and have become a symbol of creative independence—think Basquiat—as well as activism," says trend forecaster and fashion designer Geraldine Wharry, citing the Black Panthers as a key point of reference. "Women of all ages can wear berets as a sign of being part of an army, of being a warrior, one that is rebelling against sexism and any form of injustice. Dior took a stance with the black leather beret; it's a direct reference to the Black Panthers and perfect for the brand and its French roots."
In my experience, berets tend to be worn by women who are cultivating an aesthetic to appear as winsome and cute. If a leather BDSM collar indicates you're down to bang in a plastic-sheeted dungeon, a beret suggests you're the type of person who'd pick at a croissant while smoking a Gitane.
"Wearing a beret makes me feel sexy, like I'm channeling a French New Wave heroine like Anna Karina," explains Dazed deputy editor Claire Marie Healy. She says she first wore a beret as a precocious teen, but favors them now in part because she thinks their jauntiness helps disguise "quite a big head."
Like red eyeliner or Hawaiian pizza, berets can polarize opinion. "I look terrible in berets," fellow Broadly staffer Callie Beusman says with understatement. "I bought one when I was drunk once and it's my biggest regret."
i-D social media editor Róisín Lanigan disagrees. "Honestly I just feel like 2017 is a grey and mean place and a jaunty lil beret makes things more whimsical."
Another Man digital editor Ted Stansfield was one of the few people I spoke to who was ambivalent about the headwear. "I'm in two minds about berets," he says on Twitter DMs. "They can look good in a Louis Vuitton context for men, or a Margot Tenenbaum way for women. But they can (and often do) look dreadful and make you look like a first year English lit student/wannabe beatnik/pseudo intellectual/Continental stereotype."
He continues: "So basically, they can go either way and my only advice would be, tread with caution."
In a way, if you're able to have an opinion about whether you look good in a beret, you're one of the lucky ones—berets are tiny! And my head is huge.
To beret, or not to beret? I have no idea—I've yet to find one that will fit on my head.