Justin Heifetz
When Kohinur Begam was first handed a condom in 1992, she put it up to her mouth and blew into it like a plastic glove. Along with the other women in her steamy Kolkata brothel, she had no idea what a prophylactic was. They jeered at the peer educators stomping through Sonagachi—India's largest red light district, tucked away in the city's northern slums—trying to advocate for HIV prevention.
Begam, now 57, is one of the lucky women in Sonagachi. She never caught anything worse than a few treatable STDs. Taking a seat wrapped in a rain-soaked sari, Begam had little to complain about other than the everyday pains of getting older.
But in Sonagachi—today home to about 10,000 sex workers living in what seems like a beehive of brothels—life for most, especially those Begam's age, is getting more challenging. Those who survived the thick panic of sexually spread diseases in the '90s must now face retirement planning—and that yields a completely different set of concerns.
"I don't have the strength I used to for sex work," says Begam, who cares for an aging friend with HIV in her home.
Sonagachi, now more than ever, faces a wildly uncertain future. While its three clinics—for STDs, gynecology, and general illnesses—are crucial to the community, they cannot provide regular medicine and care for seemingly simple non-communicable diseases, such as arthritis.
In rapidly industrializing India, those types of diseases are sharply on the rise—especially in urban areas like Kolkata. In 2014 alone, non-communicable disease, like cancer, diabetes and cardiovascular conditions, accounted for 61 percent of all deaths in India; that number is projected to rise to 67 percent by 2030. The years of potential lives lost in India in 2030 to non-communicable diseases are expected to be nearly twice as high than in China and more than ten times higher than in the US.
India's healthcare system is notoriously expensive, and the private sector has come to dominate it because the government still spends just barely over 1 percent of the national GDP on its health budget. The country ranks dismally low on world rankings for access to healthcare. The flailing of the public healthcare system is well known—the question has become whether Indian Prime Minister Narendra Modi's government will take responsibility for it. Nearly 22 percent of India still lives under the poverty line, according to the government, which makes public healthcare their only option—if they get it at all.
As Sonagachi's population ages, the biggest challenging facing the community is how to treat its aging women, who are naturally predisposed to non-communicable diseases.
In 1992, the sex workers of Sonagachi unionized into an organization called Durbar (Bengali for "unstoppable")—and while change was slow to come, according to the sex workers I interviewed, unionization eventually transformed the social fabric of Sonagachi.
The police were no longer able to raid brothels and torture sex workers; abusive madams could no longer substitute wages with cheap pudding and ratty clothing; and—arguably most importantly—the workers in Sonagachi got medical care. An easy-to-access clinic for the prevention and treatment of STDs and HIV was established in the heart of the red light district shortly after unionization, with full funding from the national government.
A baseline study from Durbar in 1992 showed that 81 percent of the sex workers in Sonagachi had at least one STD; virtually none used (or even knew of) condoms, according to surveys the same year. Last year, STDs presented in only 7 percent of sex workers, and by 2015, condom use shot up dramatically to 95 percent. Meanwhile, HIV/AIDS dropped from 11 percent of Sonagachi's population in 1998 to under 2 percent last year.
---
Watch this on VICE: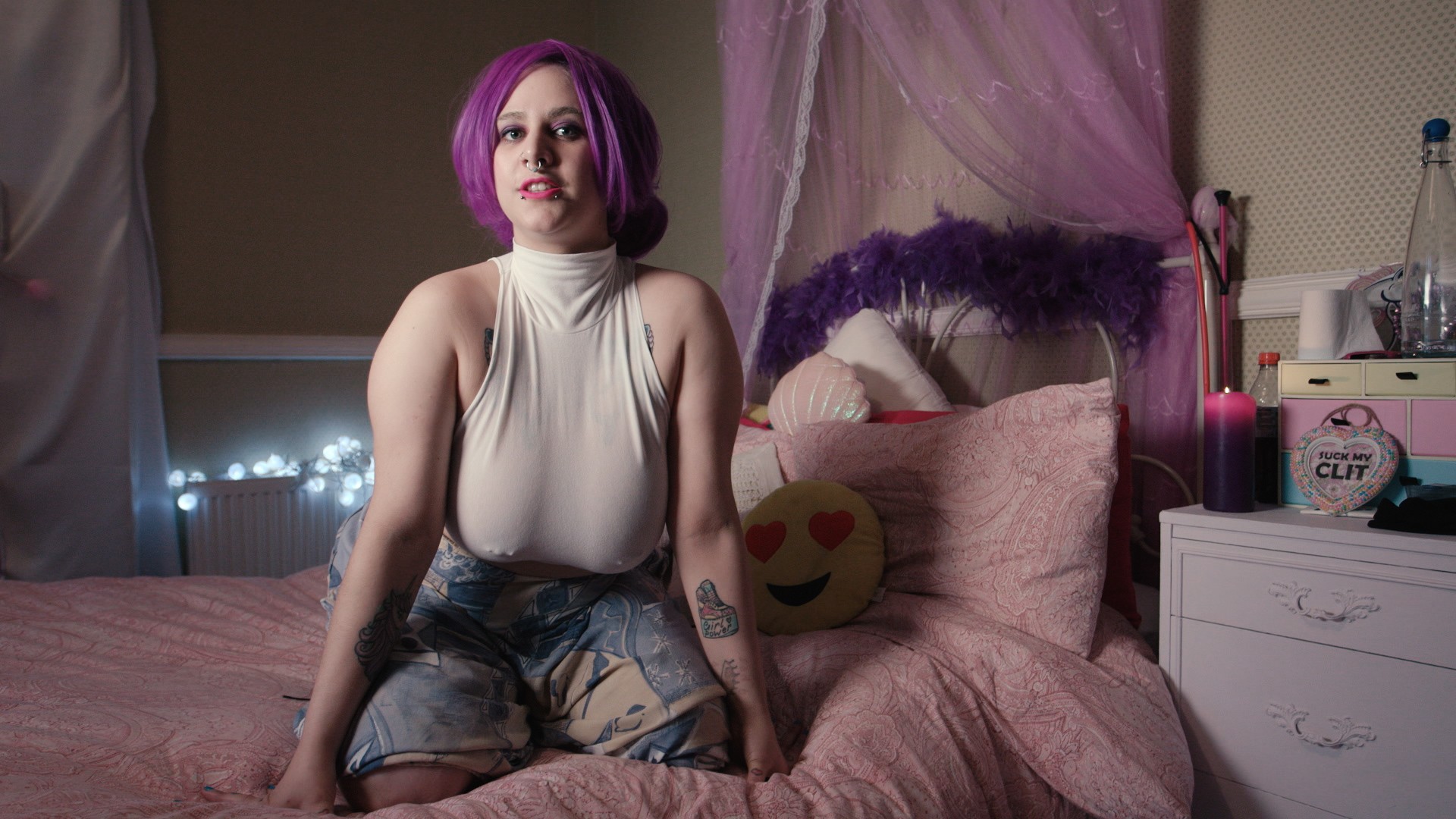 ---
Communicable diseases in Sonagachi have finally stabilized because of the efforts that came from unionization, but "non-communicable diseases are coming to the forefront," says Smarajit Jana, a respected Kolkata-based epidemiologist. He initiated Durbar's plans for medical care—largely jumpstarting the union—and now serves as a medical adviser to the union. "Aged sex workers have no means to survive. Some go out of the city and to the villages. We have no idea what happens next—they probably die silently," Jana says.
The type of arthritic pain that the women in Sonagachi report requires regular physical therapy, which is far too costly for the urban poor there to access—most sex workers there don't have insurance. Many aging sex workers in Sonagachi also have high blood sugar, which risks developing into diabetes.
"The difficulty lies within the illnesses, and the support system," Jana says. "People with diabetes need a regular supply of medicine we cannot give. It's the same with eye problems—we cannot supply [glasses] or anything beyond simple operations for cataracts."
Respiratory infections in the aging population are also rising at the clinic—lung capacity regularly weakens after 50 and urban Kolkata is now one of India's most polluted cities. But these infections require nebulizers for adequate treatment, which are too expensive for Durbar's doctors in Sonagachi to buy.
There have also recently been a few cases of cancer reported in Sonagachi in sex workers over 50, for which the cost of treatment without insurance is astronomical. All of these illnesses will remain untreated.
At 17, Abeda Bibi's husband left her. A woman in her village offered to take her in. She said her apartment was in Kolkata; when Bibi arrived, she discovered the apartment was in Sonagachi. Standing at the downstairs gate of a thriving red light district, Bibi knew she had been tricked into becoming a sex worker. "My madam forced me to take customers even if I didn't want to," Bibi says. Now 45, she remembers how as a young woman, her madam refused to pay her and kept her barely fed.
Begam was also forced into sex work—by the man who had promised to marry her. In her West Bengal village, Begam remembered she excelled in school, at Indian classics in particular. But the man her family had promised her to owned a brothel in Sonagachi, and when Begam was 17—ready for her marriage—he sold her to two men in his family.
"They had sex with me for three months. Then they said, 'You need to join the sex trade,'" Begam says. "I couldn't do anything—I was helpless."
Bibi and Begam eventually became independent and left their abusive madams years after Sonagachi's unionization. Instead of soliciting at their brothel gates, they took on a babu, one dedicated client that can blur the lines of a lover. Both slipped in and out of calling their babu a "husband" when they spoke. Begam had two children with her babu, now grown—her daughter left Sonagachi at 18 and married an Indian army officer.
"We were very much tortured back then [before unionization]," says Begam. "Now we have a [gynecologist] at the clinic I can consult with for checkups…and I'm able to take loans from our cooperative."
Durbar set up the Usha Multipurpose Cooperative in 1995 to disburse money—along with subsidized condoms and sanitary pads—to anyone who belongs in West Bengal, according to its manager, Santanu Chatterjee. With a loan from the cooperative, Begam bought three auto-rickshaws: She rents one to her adult son, who makes a living by driving one in Sonagachi.
While the community has made progress in terms of access to basics like small loans and condoms, thousands of sex workers are still at a major disadvantage. The measures are stopgap at best—women like Bibi and Begam lack the education and financial planning to support themselves when sex work is no longer a viable option.
"In ten years, I cannot run my business anymore because I will be aged—I'm thinking about what I'll do," Bibi says. She owns a small bit of land in a rural village, which is where she may return when cutting it in Sonagachi becomes too tough with the slow trickle of money from her babu. She says others in her position aren't as fortunate, and they end up sleeping on the street. "If the government could provide shelter for these homeless sex workers, that would be the most important thing," she says.
As for Begam, her loan and auto-rickshaw business hardly prepare her for retirement, or her impending health issues. A knee replacement—a common problem in the aging Indian population, with osteoarthritis sharply rising—costs three times what standard insurance provides, according to Jana. Begam is not even turning over a profit.
Attempts at corporate sponsorship to expand Sonagachi's clinics and medical care have not panned out. For the most part, Durbar stays afloat from small grants that come from the government or foreign donors, like the Bill & Melinda Gates Foundation—which funded an experimental program to treat hundreds of sex workers with PrEP. (The Gates Foundation is also funding Intarcia Therapeutics' research into implantable PrEP devices—the timing of the grant is likely not coincidental.) These grants, too, are bandages of sorts and do not provide a safety net for the future.
"We're unable to plan ahead, because we need more support," Jana says. "We've opened up dialogues with corporations [for funding], but they're not very open to supporting non-communicable diseases."
"I don't see a change coming [to Sonagachi] in the short term. Our government is not very supportive of marginalized groups and the health budget is now less than 2 percent the GDP," Jana says.
At the end of the day, women like Begam are the people who are most affected by poor healthcare in Sonagachi—but she does not lament her life. Begam still believes, despite the many hardships she has been dealt, it was a life well lived in Sonagachi. Her daughter brought her to Canada for a 22-day vacation—which is nearly unheard of in the slums of Kolkata. Both of her children are married, she bragged; this is an enormous source of pride for an Indian mother in poverty. And she has learned to live without shame, she says; "I'm a sex worker and I don't care."
Read This Next: Meet the Sex Workers Who Are Curbing the Global Spread of HIV