Image by Lia Kantrowitz
In early 2019, the L train in New York City will shut down for 15 months to repair damage caused during Hurricane Sandy. Leading up to the closure, VICE will be providing relevant updates and policy proposals, as well as profiles of community members and businesses along the affected route in a series we're calling Tunnel Vision. Read more about the project here.
In the immediate aftermath of Hurricane Sandy, in early November 2012, New York City was at a standstill. In what then-MTA Chairman Joseph Lhota called the "most devastating" event to ever hit the city's transit system, immense flooding and electricity outages left large portions of the subway system underwater, forcing hundreds of thousands of New Yorkers to rewrite their commutes around the shaken landscape.
According to surveys at the time, the percentage of NYC residents who rode the subway in the days right after Sandy decreased from 46 percent to 11 percent, with many people working from home, or not at all. Filling the void was a more traditional vehicle: the bicycle. On the Thursday after Sandy, the East River bridges—the Brooklyn, Manhattan, Williamsburg, and Queensboro bridges—saw a 130 percent increase in bike ridership. Bikes, which are obviously unaffected by a lack of electricity and underground chaos so long as the actual streets aren't a total nightmare, became the transit mode of choice in a paralyzed city.
This post-Sandy transit crisis offered a preview of what North Brooklyn and lower Manhattan might look like during the L train shutdown, in 2019. After the storm, the L train was at least partly shut down for almost two weeks—this reporter, who was living in the area at the time, vividly remembers the long lines for shuttle buses, and even longer walks to nearby subway lines, which were flooded with people. (Of course, Sandy's impact is still being felt: the Canarsie Tunnel is closing specifically due to the storm's damage, six years after the fact.)
So bikes figure to be a crucial transit alternative during the city's impending crisis. Still, the spike in their use after Sandy was measured over the course of a few days—the L shutdown will last at least 15 months. Can bikes really serve as a viable option for that long? And how many New Yorkers, realistically, will ditch traditional commutes for wheels?
---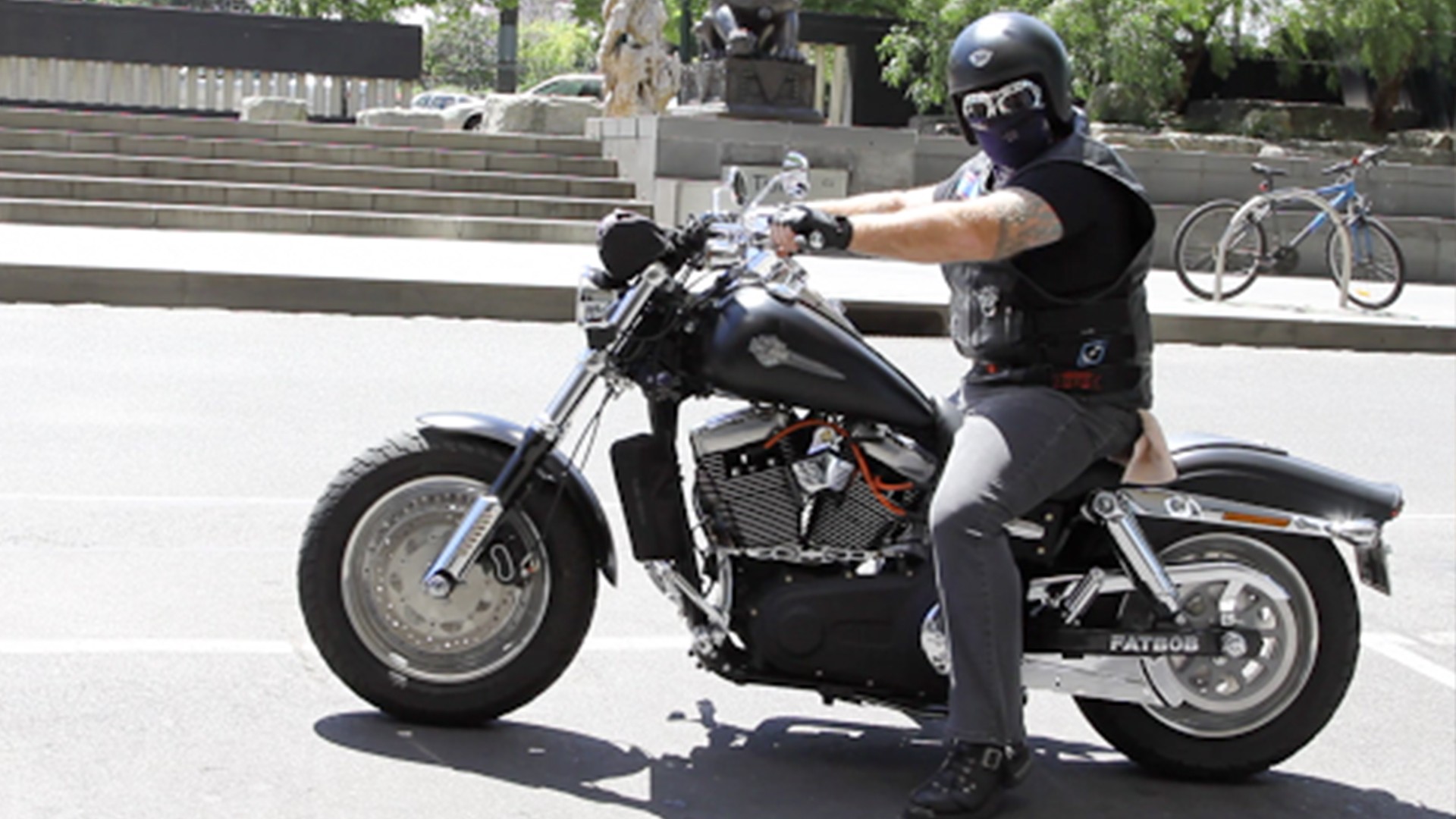 ---
That's the big question, according to Jon Orcutt, director of communications and advocacy at the Transit Center, an NYC-based group dedicated to improving urban mobility. Orcutt has spent a large chunk of his 30-year career thinking about bikes, including bike shares, and safety. (He was previously executive director of both Transportation Alternatives and the Tri-State Transportation Campaign, two major advocacy groups for carless alternatives.)
"Bikes obviously need to be a part of the solutions," he told VICE. "They're one of the fastest-growing means of traveling the city right now, so it's not unfeasible to get more people on bikes. We know how to do that. The good news is that the city is already—and committed to—doing more for bikes in the L train corridor."
Currently, he pointed out, protected bike lanes are being built on the Brooklyn side of the Williamsburg Bridge, which will help riders safely navigate west to the major inter-borough overpass. Between 2010 and 2015, bike ridership on the bridge increased by 80 percent; this past June, an average Wednesday saw upwards of 8,000 riders.
Once the L shuts down between Brooklyn and Manhattan, Orcutt predicted, the city can expect at least a 30 percent increase in bike traffic on the bridge. "It's going to be fractional to a quarter of a million people a day, but if you look at the Williamsburg Bridge volumes alone, you're talking about tens of thousands of people," he told me. "That could take a real edge off the crowding in other places."
In order to accommodate the rush, Orcutt said, the city's Department of Transportation (DOT)—which is in charge of New York's bike lanes—needs to prepare those corridors for extra usage. On the Manhattan side, the city is planning to create a bike lane next year in the median of Delancey Street, the packed thoroughfare the Williamsburg Bridge empties onto. But Orcutt believes this needs to be taken a step further, by eliminating any blockages at the bridge's access ramp before the shutdown, so bikes can quickly enter and exit onto the streets. (Another more out-there idea is a car-free 14th Street, which would theoretically include dedicated bike lanes.)
Bikes don't have to be an end unto themselves, of course. They can also carry commuters to other subway lines nearby—a key peg of the Metropolitan Transit Authority's (MTA) shutdown plan. Way-finding efforts along those routes could be improved, Orcutt noted, especially further south. "How do you get from the Metropolitan-Lorimer area [in Williamsburg], or the areas east of there, down to the A train stations in Bed-Stuy?" he asked. "There are some bike lane connections, but just sort of reminding people, through more signage or bike parking at those stations," would help, he argued.
While Orcutt was director of policy at DOT (he's had a lot of transportation gigs), he said, the MTA approached the agency around the time the G train shut down for a month and a half in 2014. (More post-Sandy repairs.) They wanted to talk bikes. The fruit of that discussion, according to Orcutt, was an expansion of bike parking at Court Square, a major Long Island City transit hub that will see bigger crowds in 2019. This is a chapter from the city's playbook that should be repeated, he argued. "They figured that some of the people in Greenpoint and the Northside [of Williamsburg] who would take the G to Queens would be cycling," Orcutt recalled. "So those kinds of things [already] exist."
This was also before Citi Bike became what it is now: a massively popular bike-share program that's on pace for 17 million rides in 2017 (it had ten million two years ago), and recently set a record for 70,000 rides in a single day. Citi Bike has mulled plans to expand to all five boroughs, including along the L train line. "Thousands of new bikes from Williamsburg to Canarsie in Brooklyn could play a crucial role in helping to alleviate the pain of the upcoming L train shutdown," Jay Walder, the CitiBike president and former MTA chairman, wrote in a recent op-ed.
"We're not going to replace the subways—that's not our goal," a CitiBike spokesperson told VICE. "But what we do is we come in at the margins: 70,000 rides make a difference, and we are happy to be where we're needed, when we're needed."
Exciting as more bikes might be for the city's enthusiasts, transit experts see them as just one part of a larger menu of solutions to the shutdown problem—and not without potential pitfalls.
"There are three challenges here: 1) Can the bridge accommodate all the cyclists? Perhaps a car traffic lane will be overtaken by bikes," warned Sarah Kaufman, who teaches at NYU's Rudin Center for Transportation. "2) Winter is coming: cycling drops precipitously during the cold months, especially during rain or snow events. The mode choice will be vastly different those days. And 3) What's the outcome once the cyclists land on 14th Street in Manhattan?"
"If cycling really does pick up, we'll need additional protective bike lanes on and near the 14th Street corridor," she continued. "We already know through research at the NYU Rudin Center that women in particular avoid cycling in areas perceived as unsafe—lots of traffic, or lacking separate bike lanes, for example. We must be careful to ensure equal access to all transportation options by providing safe alternatives to the subway."
VICE has yet to hear back from DOT on the city's latest plans for how bike lanes might help alleviate the shutdown. However, the agency recently promised to add ten miles of protected bike lanes and allocate 50 miles of regular bike lanes annually, starting this year. New York now has 1,133 miles of bike lanes citywide—double what it had in 2006.
At the end of July, the Times reported that New York now hosts 450,000 daily bike rides. Bikes have always been a fixture of city life, but their use is now accelerating far faster than both population and employment, according to the paper. By the time the Canarsie Tunnel goes offline in 2019, it can be assumed the number of bike rides will be drastically higher than it was in 2013, when Hurricane Sandy battered New York's shoreline.
What remains to be seen is if the city can keep pace.
"When transit is disrupted, thousands of New Yorkers take to bikes for the first time," said Thomas DeVito, the director of organizing at Transportation Alternatives. "We've seen it during past transit strikes, and we can expect it to happen again."
"The silver lining is that unlike in past emergencies," he added, "the city has time to plan for the L-Train crisis."
Follow John Surico on Twitter.