This article is part of "Safe Sesh", a VICE harm reduction campaign produced in collaboration with The Loop and the Royal Society for Public Health. Read more from the editorial series here.
The Loop had a busy Boomtown this weekend. "We knew we were going to be busy, so we really put a lot of work into fine-tuning our procedures," says Fiona Measham, co-founder of the drugs testing and welfare organisation. "We were open for three days and tested 1,132 samples – our most ever [at one event] – and at one point were testing more than one sample a minute."
Last year, an 18-year-old girl died at Boomtown after taking a medley of drugs, and this year organisers went to extra lengths to ensure the safety of attendees. The festival still operated a zero policy approach on its gates, but sensibly recognised the fact that once people have managed to smuggle their drugs in, they're going to take them, and so should be looked after in the best possible way. Alongside paramedics and welfare staff, organisers also drafted in drugs counsellors to walk around the various campsites, checking in on guests, and asked The Loop to provide onsite testing and advice.
"We were really happy with our service this year," says Fiona. "In terms of what we tested, 55 percent of samples were MDMA, split equally between pills and powder or crystal. Seventeen percent of samples were ketamine, 10 percent cocaine. There were six different types of pills that contained over 250mg of MDMA, so we put out high-strength pill alerts on those."
It's alerts like these that can save lives, or at least ensure people don't have absolutely horrendous nights.
Overall, around nine in ten people who handed their drugs into The Loop to be tested had exactly what they thought they had – a ratio Fiona says is currently the norm at festivals. While super-strength ecstasy is a worry, the biggest concern this year from The Loop's viewpoint was pentylone – a stimulant that can keep users awake for up to 36 hours, leaving them anxious, paranoid, sick and distressed – being mis-sold as MDMA. The organisation issued warnings before the festival, and for good reason.
"We found ten samples of N-ethyl pentylone, a type of pentylone, and put out an alert on the second day that it was being mis-sold as MDMA both onsite and offsite," says Fiona. "In fact, one of the people we spoke to had bought it on the dark web, so it seems to be that pentylone is definitely spreading into the MDMA market, which isn't surprising, because it's really cheap to buy and it's a class B drug, so for dealers selling it as MDMA there's a bigger profit margin and less risk, as it's not a class A. For users, it's obviously a worry as it's so long-lasting."
People being given this information about their own stash and being able to avoid dodgy substances is clearly a good thing, but an added bonus was that, once word got round, their friends started seeking advice from welfare officers too. "They were going to welfare and saying, 'My friend got his drugs tested and it turned out they were pentylone, and I took some, so I'm coming to see if I'm going to be OK,'" says Fiona. "So that was good – that we were nipping problems in the bud.
---
WATCH: High Society – The Truth About Ecstasy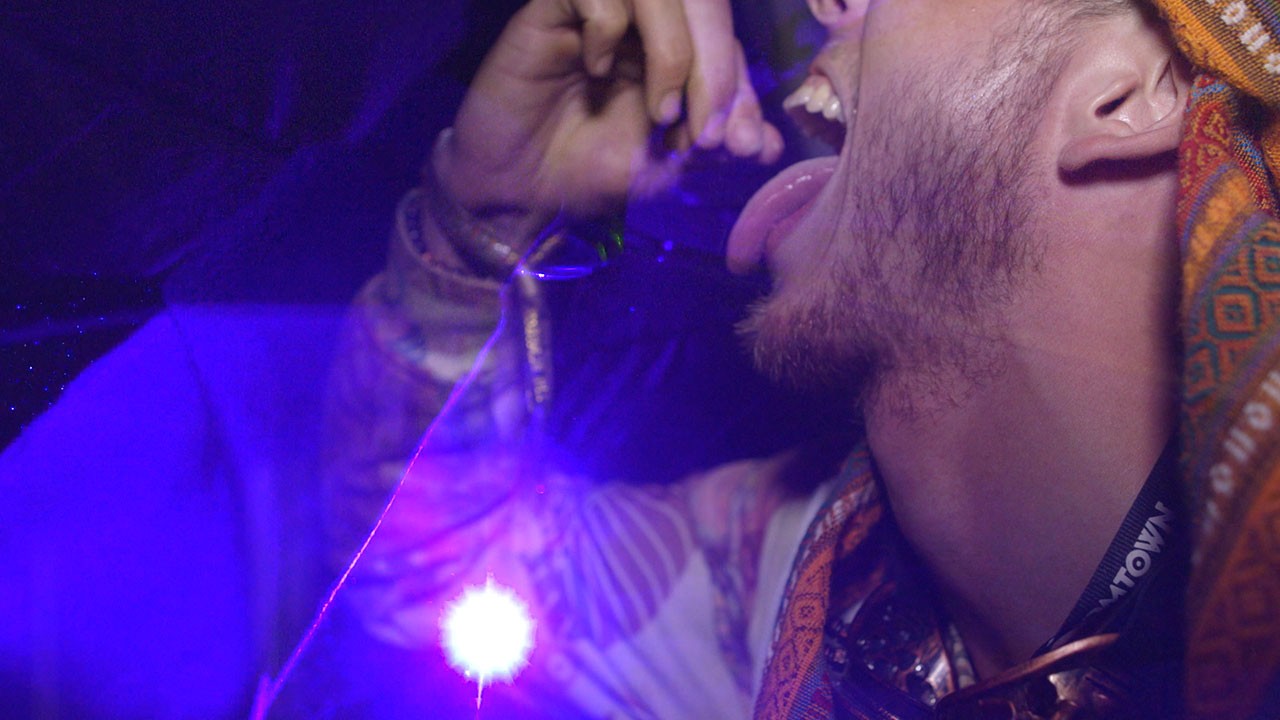 ---
Perhaps the biggest success, though, was the amount of so-called "brief interventions" The Loop managed to make.
"A brief intervention is an individually tailored intervention, where our volunteers talk to service users about their drug use history, their drinking and their current use on the day," explains Fiona. "So when they give them their test results from the drugs they've handed in, and subsequent harm reduction advice, they can contextualise it with that person's own history. In some ways, the testing is a hook to get people in, and this is the most important bit. Because often people bring a friend to get their drugs tested, we reached over 2,000 Boomtown festival-goers with this advice, 88 percent of whom had never spoken to a drugs worker or drugs service before, so technically a 'hard to reach' group.
"The head of the paramedics and the head of welfare both said they had seen significantly lower drug-related problems coming to them this year, and were adamant this was because we were onsite. Particularly, they were seeing less excessive drug use, so the fact we were talking to people about dosages and moderate use, they thought that the message was definitely getting through and they were seeing less people as a result."
While it was a hugely successful weekend for the service, it's been tainted by the fact Leeds council recently denied Leeds Festival permission to have The Loop onsite. "If, for example, there's a mis-selling of pentylone as MDMA onsite there and it's not picked up, we're not there to help," says Fiona. "But there's nothing we can do about that now."
Read more from our Safe Sesh series here.