Image via Wikimedia Commons
Celebrities are often placed on a pedestal for their talent, or, in some cases, a lack of talent but an ingenious ability to keep us interested in their glamorously mundane lives through social media and gossip blogs. Despite the artifice that comes with being famous, there are some stars that use their influence to make a positive difference in the lives of people to make real change. In light of the new season of VICELAND's show Last Chance High, which documents the daily struggles of young people from marginalized communities in Chicago, VICE Impact took a look at the celebrities that are making a difference in the lives of at-risk youth. In some cases the real motivator may be good PR or to get a tax break. But there is no denying the potential of needed dollars and attention these influencers can bring to frontline organizations and important causes.
This list is not a conclusive breakdown of every a-list celebrity charity, so, obviously, please don't come for us if your fave didn't make the cut. Here are just some of the people using their star power to shine a light on individuals that need help the most.
Lil Chano is known for his gospel-esque raps and steadfast position as an independent artist, but he also has a lot of love for his hometown of Chicago. In March, the rapper donated the $1 million to the Chicago Public Schools Foundation, (CPSF) which is part of his larger initiative to invest in the city's young people.
In 2014, Chance also worked on anti-violence campaign called #SaveChicago, which helped bring a 42-hour ceasefire over the memorial weekend holiday. The Coloring Book rapper is stepping up his philanthropic work by making an impact on the public school system in illinois with the New Chance Arts and Literature Fund, which supports arts programs statewide.
If you want to get involved with Chance's cause, then get more information from his nonprofit, Social Works, on ways that you can make a difference.
The NWA alum turned hip-hop mogul has done more with his prestige than just laying down beats. In June, the Compton-native donated $10 million for a performing arts center at the new Compton High School in Los Angeles. Dre is working with Compton Mayor Aja Brown in making the performing arts center a reality for the city's youth.
"The performing arts center will be a place for young people to be creative in a way that will help further their education and positively define their future," Dr. Dre said in a statement.
---
Check out some more videos from VICE: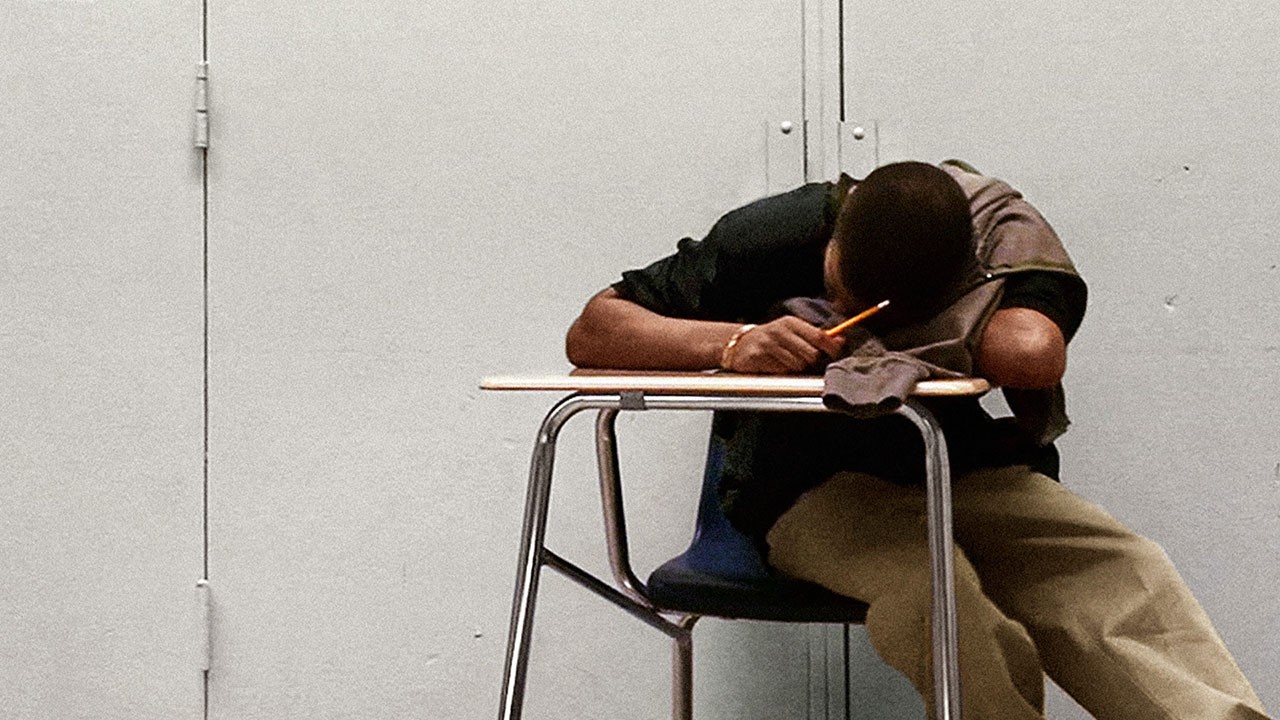 ---
The new facility will include a digital media production space with top-of-the-line equipment and a 1,200-seat theater to draw in students and members of the community. Construction for the center is expected to begin in 2020. Until then, Dr. Dre continues to fundraise for the rest of the money need to complete the project.
Mark Wahlberg may be an kind of bro-ed out Bostonian on-screen, but his philanthropic work off-screen shows he's concerned about things other than screen time. In 2001, the actor created the eponymous Mark Wahlberg Youth Foundation, and for nearly 20 years the foundation has worked to remove barriers that keep young people from achieving success.
The foundation runs an annual week-long summer camp called "Northbound" that has sent thousands of children from Boston's inner-city to explore nature in Maine. In March, the foundation put on a Youth Summit on Opioid Awareness that addressed the nation's growing heroin epidemic. Learn more about Dirk DIggler's program now.
The femcee isn't just creating music, she's giving back to communities that need it the most. In May, Minaj surprised the public by announcing on Twitter that she would help pay tuition and student loans for fans with straight-A grades. Minaj continued her charitable actions on social media by offering financial support to people with a 4.0 GPA in need of books or other school supplies. The "Generes" queen hasn't stopped with a one-time donation spree. In an Instagram post, the rapper said that she plans to a launch a charity for higher education "very soon."
Minaj has done other philanthropic projects in the past. In 2011, recorded a "wake up call" as part of a campaign with the Get Schooled Foundation, an education non-profit focused on improving graduation rates. If you're looking to support the work of Get Schooled in conjunction with Nicki Minaj and several other celebrities, here's how you can get started.
Russell Simmons and Joseph "Rev Run" Simmons
The Simmons brothers are hip-hop legends -- Rev Run for his role in Run DMC and Russell for co-founding Def Jam Records. But their legacy is all about making the world a better place.
In 1995, Russell, Rev Run and their brother Danny Simmons founded the Rush Philanthropic Arts foundation (RPAF). For more than two decades the foundation has provided inner-city youth in New York City with the opportunity to receive quality arts education. The organization gives at-risk youth access to programs that increase academic performance and mentorship from community-based artists. Walk their way and contribute to RPAF programming now.
Certified best basketball player in the world Lebron James (sorry Steph Curry) isn't only in the running for G.O.A.T. What he's doing off the court is having an impact in the lives of others. The Lebron James Family Foundation (LJFF) is a major player in providing education programs to youth in James' hometown of Akron, OH. In 2015 alone, the foundation's "I Promise" campaign spent $41 million to send students from Akron to college. Beyond college tuition, the foundation has separate campaigns for K-12 students as well that both build self-esteem and community engagement. The foundation has several partners including the Boys & Girls Club of America, the Children's Defense Fund and others. It you have an interest in working with the LJFF then here's how you can take action today.
And let's not forget the everyday people who may not have millions of twitter followers, but who selflessly give their time and energy towards their communities and making the world a better place.
Who did we miss? Give us a shoutout on Twitter over here: @viceimpact