Protesters wait in line outside the Texas Capitol in July at the start of the Legislature's special session. AP Photo/Eric Gay
Flanked by women in business suits, headscarves, and one with a transgender daughter in her arms, Episcopal priest Elizabeth Turner led a prayer outside the Texas Capitol Tuesday in protest of the state's proposed "bathroom bill." That bill—already subject to some of the fiercest debate seen in this session of the Texas Legislature—would restrict transgender individuals to the restroom of their birth gender. Turner called it "rooted in fear and hatred."
"We pray for those among us who are the most vulnerable and most in need of mercy and protection, particularly our transgender children and neighbors," said Turner as the group bowed their heads. "We are women united in our opposition to legislation that would discriminate against these most vulnerable members of our community."
The women's demonstration was just the latest in a flurry of mounting opposition to legislation that staunch Texas conservatives have fought tooth and nail to pass since January. The legislation would be the strongest of its kind in the nation, since North Carolina has repealed portions of its own bathroom bill amid reports that it would harm the state's economy. Lawmakers have just a week to pass before the Texas Legislature adjourns.
Throughout the months of debate, the bill has become the most controversial and high-profile in Texas, dividing this giant red state's Republican party between right-wing and moderate factions.
Disagreement over the bathroom bill has already prompted the legislature to tack a 30-day "special session" onto its typical 140-day session. Lieutenant Governor Dan Patrick had blocked other critical legislation when his version of the bathroom bill didn't pass the House, and in May the House instead passed what he considered a watered-down version of the legislation, which would only apply to schools. The Senate rejected that compromise, and Governor Greg Abbott was then forced to call the legislature back to work.
---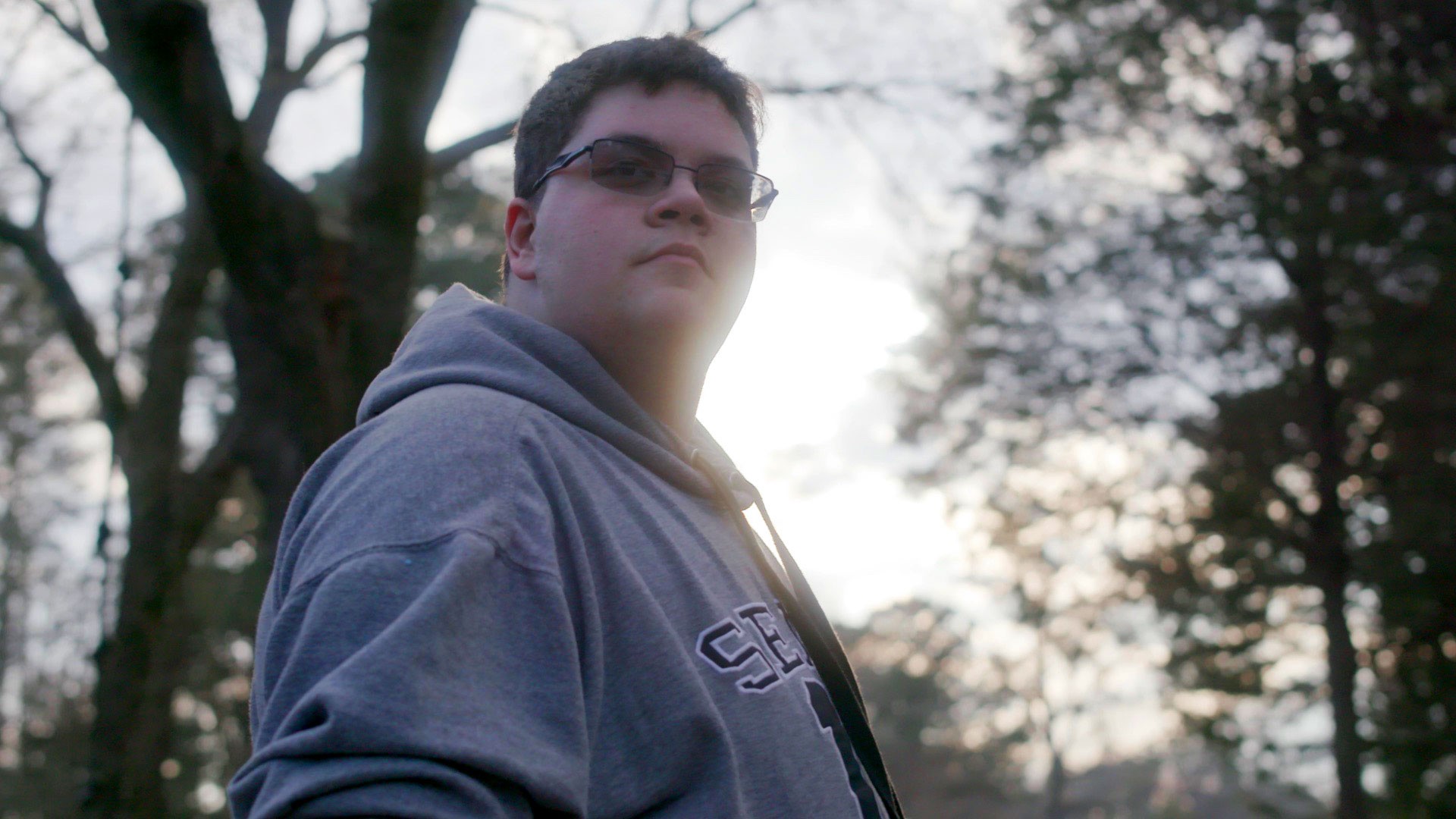 ---
Now Patrick is urging the House to use the special session to pass his version of the bathroom bill, which the Senate already approved. Under the bill he supports, called the Texas Privacy Act, both schools and government buildings would be banned from allowing transgender individuals into the bathroom of their birth gender.
"Parents don't want their children showering together in high schools. They don't want their children in school sharing locker rooms and restrooms… Women don't want to be followed into the restroom, nor do they want their little girls to be followed into the ladies' room by a man," said Patrick in a video he released August 3. "It's simply common sense, common decency, and public safety."
Bathroom bill proponents echo Patrick's public safety claims. "Women across the state have voiced their opposition to local policies that force women and girls to share intimate spaces with men," said Nicole Hudgens, an Austin-based policy analyst for the conservative advocacy group Texas Values.
"I along with other Texas women refuse to be silenced as Texas girls are forced to share showers, locker rooms, and bathrooms with boys by school districts, as well as local governments," Hudgens added in an email, calling the trans-inclusive policies "bullying" for straight people.
But for transgender individuals and their advocates, banning them from restrooms is an attack on their humanity and does nothing but pave the way for more threats on a vulnerable population. The Trevor Project, the nation's largest LGBTQ youth crisis-prevention organization, saw a spike in calls from transgender teens the week following the Texas Legislature's introduction of the bathroom bill.
"Our children are not political pawns," said Kimberly Shappley, a conservative Houston mother, at Tuesday's protest. Shappley's held her six-year-old transgender daughter, a towheaded child wearing a sparkling silver headband and navy dress, and began to weep. "Transgender people are people. I can't believe we have to keep saying this."
Shappley's's school district has denied her daughter access to the girls bathroom, but many Texas school districts have inclusive policies for transgender students or administrations that quietly allow transgender pupils use the restroom of their choice.
Currently, each district can follow its own policy, which would change under the legislation. Just this summer, more school districts have been emboldened to issue formal statements against the measure.
"The bathroom bill being discussed in the legislature is harmful for children and addresses a problem our schools do not have," El Paso Independent District superintendent Juan Cabrera said in a July letter to Texas lawmakers. "Our students are safer, not because we restrict their access, but because we create opportunities for learning and understanding."
In the past month, dissent against the legislation has also taken on a new vigor in the business community. Hundreds of companies, including 50 Fortune 500 companies, now oppose the bill, according to the Texas Association of Businesses, which shared the most recent numbers at Tuesday's rally.
"We need the legislature to focus on what matters: education and bringing the skills into Texas that we need," JJ Davis, vice president of global communications for Dell, said at the demonstration, where she spoke on behalf of the company.
And Diane Crawford, global commercial operations director of the Fortune 500 technology company Celanese Corporation, said her business' recruiting had already suffered amidst the Texas bathroom bill debates.
"Increasing numbers of talented workers do not want to be associated with a place that enacts legalized discrimination against people who are already vulnerable," said Crawford, noting that Texas must "import" technology workers to the burgeoning field.
She warned that Texas could lose some of the enterprise it valued most—as North Carolina has already experienced after many companies boycotted the state for its bathroom bill.
But State senator Lois Kolkhorst, author of the Texas Privacy Act, has maintained that her legislation would not jeopardize the economy because it only applies to schools and government buildings.
"The Texas Privacy Act is seen as a thoughtful solution to protect everyone while allowing businesses to set their own policy," Kolkhorst said in a statement back in March. She did not immediately return calls or emails requesting comment.
Lately, faith leaders have also come out against the proposal. The Episcopal Church urged the House's moderate leader, Joe Straus, to continue opposing the bathroom bills in July, and the state's largest interfaith coalition of Christian, Jewish, and Muslim leaders rallied against the legislation last week.
And in the past month medical associations, law enforcement, and even sports players have more vocally opposed the legislation. Sheriffs and police chiefs warned that enforcing the bathroom bill could distract from their work preventing dangerous crimes. And on Wednesday, the Dallas Stars became the first professional sports team to publicly express their disapproval of the measure.
"All of these interests and communities are calling the legislation out for what it is, which wasn't happening at the same level and degree as it is now," said Chuck Smith, the CEO of Equality Texas in Austin, which advocates for transgender rights.
He said the business community in particular can speak more freely during the special session, since they already negotiated their main interests in the regular session so no longer have to worry about their stance impacting lawmakers' other decisions.
While the opposition and dissent within the legislature seem to make the bill's passage unlikely at this point, Smith said that "anything is possible." Even if the legislature fails to pass a bill this session, the governor could call yet another special session (though that seems highly improbable).
"There is no good version of the bathroom bill," said Smith. "The sole purpose of any bathroom legislation is to stigmatize and demonize transgender people."
Follow Meredith Hoffman on Twitter.