For a week in late July, scores of anti-abortion protesters with the conservative Christian group Operative Save America descended upon Louisville, Kentucky. Their goal? To shut down EMW Women's Surgical Center—or what they called "the last remaining abortion mill" in the state.
It was intense and "emotions were jacked up," recalls Christine, a volunteer with Louisville Clinic Escorts who asked to be identified by only her first name. One day, she told VICE Impact, the protesters lined their children in front of a group of volunteers there to escort patients into the clinic, as if to lay their hands on them in prayer.
"The escorts turned their backs on them," she said. "That made Operation Save America so angry. They made vomit and spitting noises over the microphone, called us disgusting and dogs and animals, and said that we really hate children and that we want to murder children. It was such a performative thing that they were doing, It was almost like some weird avant-garde art show."
According to a recent report from the Abortion Care Network, independent abortion care providers like EMW perform about 60 percent of the abortion procedures in the country, making them vital in the women's reproductive health landscape. But their numbers are declining at an alarming rate—145 facilities have closed in the US since 2012.
"The instability of not knowing whether you're going to be able to stay open because of the constitutionality of a law is devastating to a small independent clinic."
Seven states in the US currently have just one remaining clinic. EMW is the last remaining abortion clinic in Kentucky, and earlier this year, Gov. Matt Bevin made it his aim to close it down. If he succeeds, Kentucky would be the first state without a single abortion clinic in operation, effectively banning the health service in the state.
Ernest Marshall, a physician and co-founder of EMW, told VICE News earlier this year that despite Kentucky being an anti-choice state, "there have always been plenty of pro-choice people [there]. It's never been smooth sailing. We were always threatened with obstructive laws, but we were never threatened with the possibility of closure."
---
Check out more videos from VICE: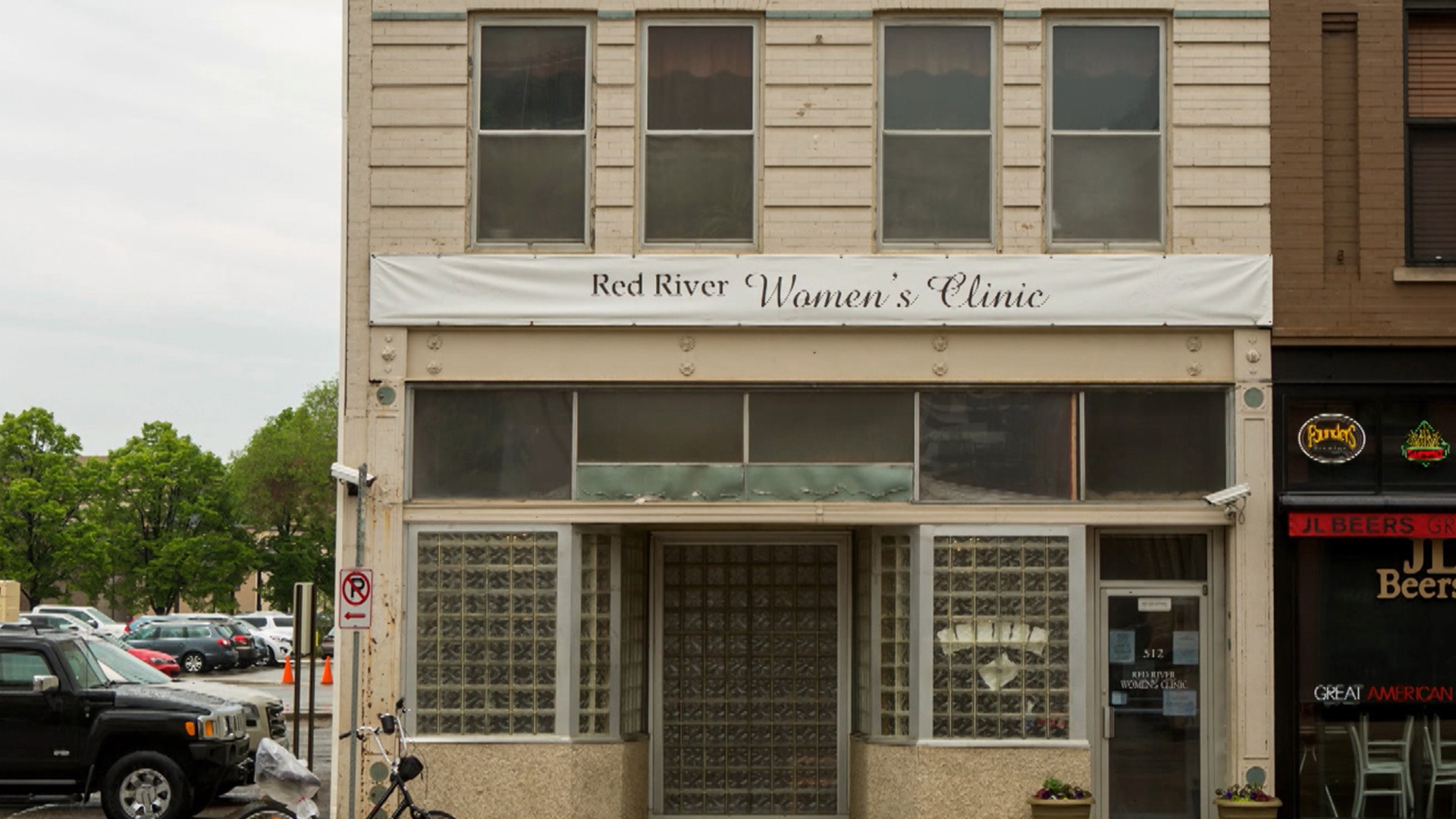 ---
At the heart of EMW's fight to stay open are licensing issues. Kentucky requires abortion providers have hospital and ambulance service agreements in order to stay open, an effective vehicle of anti-choice advocates. Earlier this year, the facility was threatened with a shutdown because they reportedly had the wrong signature on their documents. Because of last year's Supreme Court ruling in Whole Women's Health v. Hellerstedt —which found that abortion restrictions, commonly referred to as TRAP laws that are not medically justified or that impose a burden on women seeking abortions, are unconstitutional—EMW filed an emergency lawsuit against Kentucky. The case is set to go to trial in September.
In terms of how EMW came to be the last abortion provider in the state, Brigitte Amiri, director of the national ACLU Reproductive Freedom Project and an attorney representing EMW, told VICE Impact it's "definitely a campaign by the Bevin administration to pick off the abortion clinics one by one."
"When Bevin first took office," she continued, "there were two EMW locations—one in Louisville the other in Lexington. Planned Parenthood had also started to provide abortions in Louisville. Shortly after taking office, Gov. Bevin sued the Lexington EMW location, seeking its closure, and also sued Planned Parenthood in Louisville, seeking to prevent them from providing abortions. And because of that litigation, some of which involved the validity of the transfer agreement for both EMW Lexington and Planned Parenthood Louisville, that why there's only one abortion clinic right now."
Amanda Stamper, director of communications for Gov. Bevin's office, told VICE Impact, the administration "is working diligently to protect the health, welfare, and lives of women in Kentucky."
"The transfer agreements requirements in question—which were enacted in 1998 and not questioned for 19 years—are important measures for ensuring women have the proper life-saving procedures in place in the event of an emergency," Stamper says. "Essentially all healthcare facilities in Kentucky are required to have such agreements, and it is telling that the abortion industry believes that it alone should be exempt from these important safety measures."
"Any group that is very excited when abortion doctors get murdered, and they show up at your clinic, you get nervous."
She also said that EMW Lexington was shut down in 2016 "because it was filthy and didn't even have a license. Those sorts of unsanitary conditions can easily give rise to infections or complications that could require emergency transport and treatment at a hospital." She added that she finds it "very troubling that Planned Parenthood has shown so little concern for women's safety."
As if the state-sanctioned assault on abortion rights in Kentucky weren't enough, one estimate put between 600 and 700 OSA protesters in Louisville. (Earlier this year, Bevin, who's called himself "unapologetically pro-life," actually met with OSA's leadership.) Christine, the escort volunteer, also says several members of the Christian terrorist group Army of God, which has endorsed or taken responsibility for a number of abortion clinic bombings and other acts of violence, showed up.
"Fear is a strong word, but apprehension and nervousness, that was always there," Christine said. "Any group that is very excited when abortion doctors get murdered, and they show up at your clinic, you get nervous."
Christine, who volunteers regularly as a clinic escort, says the rhetoric during the OSA protest was more charged. "There was a lot more singing. We usually have loud speakers on Saturdays, but we had loud speakers all week," she recalled. "There were more of them, and the noise and the crying—that was very off-putting."
"People in these states are forced to travel farther and often need to find overnight lodging, take unpaid time off work, and find childcare, all while navigating their state's onerous abortion restrictions."
Ultimately, though, patients were able to get the care that they needed that week, thanks to the combined efforts of advocates, volunteers, and local and federal law enforcement. Additionally, the Department of Justice stepped in to help create a buffer zone in front of the clinic's entrance to prevent protesters from blocking patient "access."
In the month since OSA was in town, Christine says some new anti-choice protesters were emboldened to show up to the clinic, but that surge has since tapered off. And though EMW may be operating business as usual, abortion clinics across the US continue to fight to remain in operation.
"Every region of the US has been impacted by clinic closures," Nikki Madsen, executive director of Abortion Care Network, told VICE Impact. "However, people in need of care that live in states that are more politically hostile to abortion rights have the most barriers to access. People in these states are forced to travel farther and often need to find overnight lodging, take unpaid time off work, and find childcare, all while navigating their state's onerous abortion restrictions. This increases both their medical and personal out-of-pocket costs."
In one case study, a 38-year-old woman discovered she was pregnant at 20 weeks, despite using an IUD. Because of how far along she was, she had to travel 880 miles from Nebraska to a clinic in New Mexico that would perform the procedure after 20 weeks. In order to get there, she had to borrow the money for a plane ticket. She told researchers: "Why do you have to fight to make such a horrible choice? … Why do I have to fight and travel and put all this money on credit cards and beg for all this help? Why can that hospital [in my town] not be able to help me? … I can't afford this battle. If I didn't tell my family, I couldn't have done this. Period."
---
Check out more videos from VICE: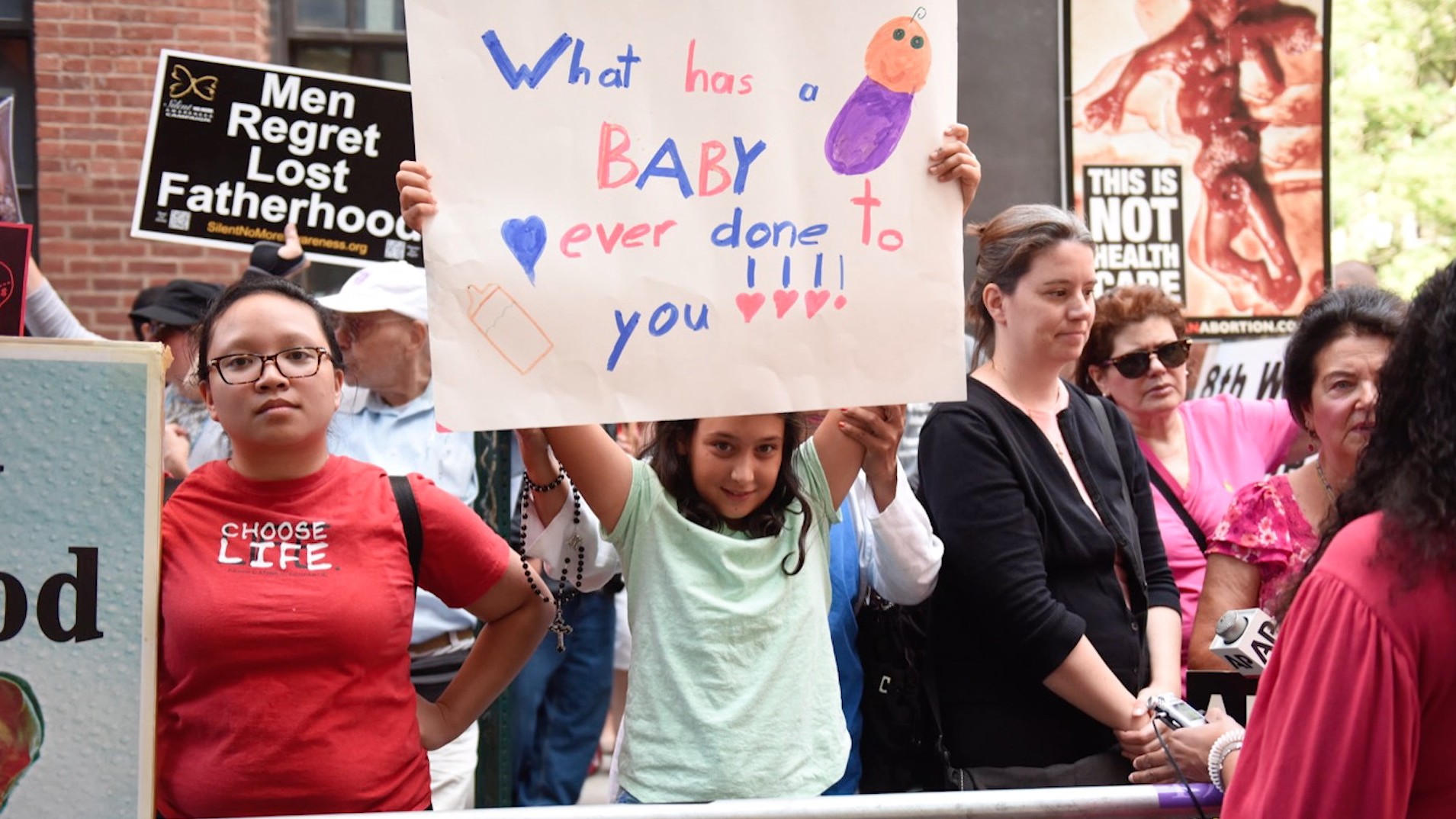 ---
Clinic closures and politically motivated restrictions on abortion disproportionately impact people who already have the fewest resources, Madsen added. So for women of color, young women, and parents struggling to meet ends meet—groups that are more likely to seek abortion services—the barriers to access are compounded.
Clinic closures also don't entirely prevent women from receiving an abortion; instead, it may force more women to induce an abortion themselves. As a recent op-ed in Scientific American points out, women have always found ways to end pregnancies—whether the procedure was legal or not. According to a 2015 study, after Texas passed several restrictive abortion provisions in 2013 (which were ultimately overturned), between 100,000 and 240,000 Texas women between the ages of 18 and 49 attempted to end a pregnancy on their own without medical assistance, despite how dangerous that can be.
"Independent abortion care providers like EMW are on the front lines in the fight to save women's health care," Madsen said. "They make the right to abortion a reality in this country. It's essential that our communities start paying attention to their role, identify who these providers are, and reach out to them and provide direct support."
READ MORE: Texas Effectively Bans Abortion After 13 Weeks, Even in Cases of Rape
As Kentucky women wait for the courts to make a decision about the future of abortion access in the state, EMW's future hangs in the balance.
"The instability of not knowing whether you're going to be able to stay open because of the constitutionality of a law is devastating to a small independent clinic," Amiri said. She's seen it first-hand with the Texas abortion facilities she's represented in the past. "One of the clinics that I represented in Dallas was just not able to continue its operations because, as one of the staff members said, 'Whiplash is not a sustainable way of life.' You can't go day to day not knowing whether you're going to be shut down depending upon what the court is going to find."
To support EMW, Kentucky's very last abortion provider, you can donate to the ACLU's national Reproductive Freedom Project , which is assisting in the clinic's lawsuits. People who live in Kentucky are also encouraged to volunteer as an escort with Louisville Clinic Escort or with the Kentucky Health Justice Network . And you can donate to the local Planned Parenthood of Indiana and Kentucky.