(Jonathan Brady/PA Wire/PA Images)
While she tries to cobble together a working government with the Democratic Unionist Party (DUP) – a deal that everyone from John Major to Gerry Adams says will threaten Northern Ireland's fragile peace – Theresa May has been telling her party, "I got us into this mess and I'm going to get us out of it," adding that she's ready to serve for "as long as" the Tories wants her.
So how long is that?
The Prime Minister's apologetic speech, given to the Conservative Party's powerful, backbencher-populated 1922 Committee on Monday night, was described by foreign secretary and presumed leadership rival Boris Johnson as a "stonking performance".
Of course, it's hard to believe that May is capable of giving a "stonking speech", and even harder to believe that her party – least of all Boris Johnson – thinks she can remain in her position for any significant length of time.
The last few weeks have been a tale of two politicians, with Theresa May at the head of a campaign that was as bad as Jeremy Corbyn's was good.
On Tuesday, Corbyn was received with rapturous applause at a meeting of the Parliamentary Labour Party – a meeting which has tended to be, at best, muted, and at worst vicious against the leader. Earlier that day, in the House of Commons, a buoyant JC was having a great time. If the Tory "coalition of chaos" wasn't able to put together a Queen's speech, he said, he was there to "let the House and the rest of the nation know, if that's not possible the Labour party stands ready to offer strong and stable leadership in the national interest".
For once, Labour looks like the party united. It has the upper hand. "Theresa May's credibility is completely shot," Labour MP Jon Trickett told VICE. "Her authority is gone. She cannot govern. She should now do the honourable thing and resign."
It's quite an unravelling for May. As leader, she had hoped to steer the Conservative party away from the course it had charted under David Cameron and George Osborne. Cameron, Osborne, Michael Gove and their ilk were, according to May biographer Rosa Prince, "fundamentally unserious, because they were the ones who made promises they couldn't keep".
May particularly dislikes Osborne, something that became clear after she swiftly fired him on becoming leader. Now she's having to watch his smug grin on Andrew Marr, as he says, "Theresa May is a dead woman walking. It's just how long she will remain on death row." Gove was sacked from his post as Justice Secretary in one of May's first acts as Prime Minister. He's now back as environment secretary.
---
WATCH: Shoot to Kill – VICE Investigates the Kenya Wildlife Service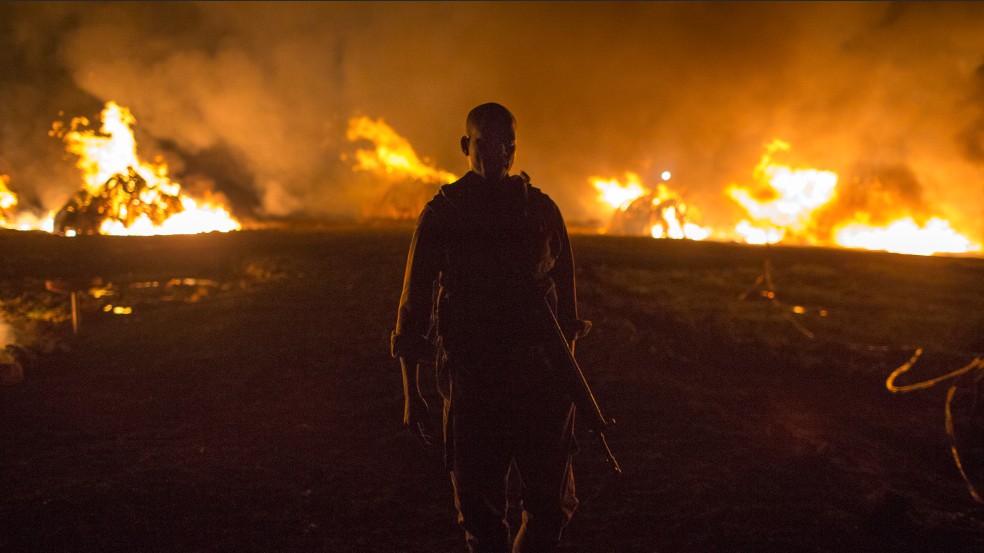 ---
Fellow Tories can barely contain their fury. "We all fucking hate her," one senior Conservative MP told Robert Peston, Political Editor at ITV News. "But there is nothing we can do. She has totally fucked us".
Not to be outdone, one Tory financial backer who wished to remain anonymous told VICE that, "The people who ran the campaign should be shot […] Maggie will be turning in her grave."
The criticism of May was swift and brutal. "Honestly, it feels like she's almost not aware of what has happened in the last 24 hours," said Conservative MP Heidi Allen. "I don't believe that Theresa May will stay as our Prime Minister indefinitely." Sarah Wollaston, who was re-elected as MP for Totnes, alluded to May's reliance on her two closest aides, Nick Timothy and Fiona Hill, when she tweeted that, "I cannot see how the inner circle of special advisers can continue in post. Needs to be far more inclusive in future."
She was right. Both have been fired. Timothy, the 37-year-old Bon Iver lookalike, seems to have been a particular source of discontent for fellow Tories, and has, for many years, been the most important voice in Theresa May's ear. In an article explaining his resignation, he wrote of anger and fatigue at austerity, Brexit and that "many younger people feel they lack the opportunities enjoyed by their parents' generation".
As he conceded, this understanding was nowhere to be seen during the election campaign. Timothy claimed that May is a politician who can see this division in British society – she has, since the election, declared an end to austerity – but it was Jeremy Corbyn who addressed these problems on the campaign trail, not the robotic PM.
All of which raises the extraordinary and yet somehow entirely predictable prospect of Boris Johnson finally getting his hands on the top job. What started out as whispers in establishment circles has turned into open speculation. In a WhatsApp message to Conservative MPs, Johnson urged his party to get behind Theresa May. But the very fact this suspiciously statesmanlike message was leaked, along with Johnson's carefully spun words in the last few days, suggests that he is putting himself in a position to take over as leader.
In order to trigger a leadership contest, 15 percent of Conservative MPs would need to back a no confidence vote in Theresa May, or she would have to resign. Don't bet against one of those things happening in the next few months.