Photo via William Henry Scott.
Palestinian-Irish playwright Hannah Khalil was given a rare opportunity. She was granted access to Yarl's Wood Immigration Removal Centre, one of the UK's 13 immigration removal centers where foreign nationals, who mostly traveled to the UK seeking safe haven, are held before deportation. In 2015, the British government issued a report labeling the site -- mostly comprised of female detainees -- as "a place of national concern". What Khalil learned there, in two years of research, is the basis for her new play The Scar Test.
Produced by Untold Arts, a theater company that seeks to bring light to stories that are not being talked about, The Scar Test has been nominated for a Kevin Spacey Foundation Award for its harrowing story taken from Khalil's interviews with detainees.
VICE Impact met up with Khalil ahead of the play's world premiere in London to talk about her time inside Yarl's Wood and why she believes stories like this in the theater can be a great catalyst for change.
VICE Impact: How did you get access to Yarl's Wood?
Hannah Khalil: To be able to go inside Yarl's Wood, you have to be on a detainee's visitors list. I didn't know anyone being detained, so I worked with different charities that offer befriending support to those inside. They introduced me to some of the women who then added me to their lists.
What is Yarl's Wood like inside?
I was only given access to the visiting room. Before you enter, you have your passport seized, your eyes scanned and your fingerprints taken. I've been inside prisons; it's basically the same. You then have to put all your possessions inside a locker. You can bring a pad and paper but that's it. No phones.
Then, you are led through to an anti-chamber where you are patched down, again not unlike prison and finally, you are allowed into the visiting room. The visiting room has some tables and chairs and a glass window with a wall behind it. There is one door for the visitors and another, on the other side for the detainees. It's like a prison but for women who have not committed any crimes.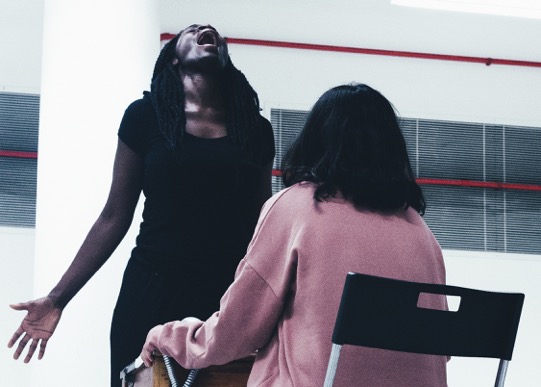 Is there no limit on how long these women can be detained?
When you are detained in immigration center like Yarl's Wood, unlike prison, you don't know how long you are going to be detained. You might in there for one month or one year. There is no cap on it. I met a woman recently who had been released after three years.
Whenever I left the visiting room back to the outside world, it was really hard. It was tough to see the women go back through a door and their children go through another.
---
Check out more videos from VICE: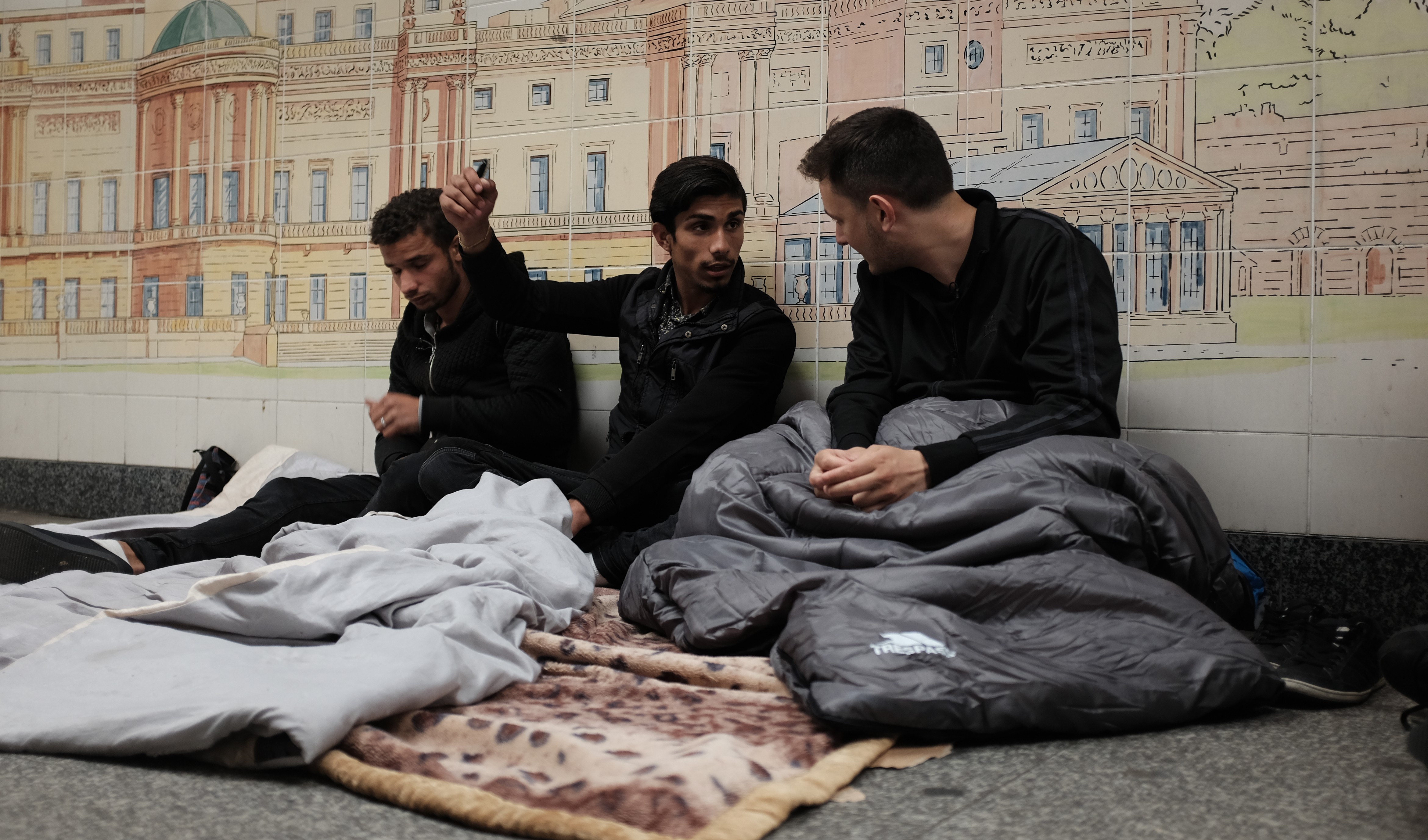 ---
What did you find out about solitary confinement there?
The solitary confinement wing is called Kingfisher. They use it for various reasons. If they are going to deport them, they isolate them from everyone else so that it is easier to deport them. But worryingly, if women are at risk of self-harming, they will be put them in that wing so that they can be more closely monitored.
The Yarl's Wood website mentions activities available for the women and advertises the fact that there is a hairdresser inside.
There is an attempt to normalize Yarl's Wood and they love mentioning the hairdressers. But the reality is these women cannot leave. They are disconnected from the world and their families. There is a small Internet area in the library area but it's slow and there are only a couple of computers for hundreds of women. They are being watched, they are locked up. They are imprisoning people who haven't done anything.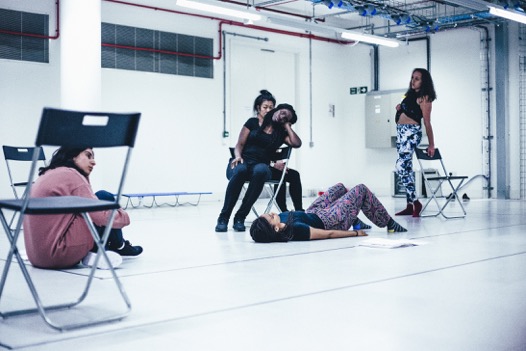 If they aren't a risk to society, why are they locked up?
The government says that the women would run away and vanish.
Did you encounter any difficulties writing the play based on their experiences?
I really did not want to show the women as victims. They have such a great sense of humor and spirit. I felt so privileged that they took the time and allowed me to write about them, so I wanted to make sure I represented them in the right way.
It's a play that wrote itself because there is so much drama inherent from the situation that is occurring.
Why is it titled The Scar Test?
The title refers to a procedure used to determine whether detainees have undergone torture in their home countries. Legally, victims of torture cannot be detained. But you have to be able to prove to officials that you have been tortured despite the fact that not all forms of torture leave external scars, like rape for example. How can these women without external scars prove that they have been tortured?
Your plays are very politically engaged. But do you think theater can really be a powerful medium to impact change?
As part of the audience, you are watching people that are right there in front of you. That live element is really important. I think it provokes these intense emotions in you and helps build empathy and compassion. I wouldn't be doing it if I didn't think it didn't impact change.
What do you hope the audience's reaction will be?
What I really want to do is start a conversation around detention centers. After some of the performances, there will be Q&As with different experts and activists so people can get more information too.
Hopefully, some will decide to write to their MPs, saying: "Let's put a cap on the amount of time these people can be detained for." But ultimately, let's be clear, I want Yarl's Wood to be shut down.
These women are human beings and they deserve a chance. I think it is wrong to think we are better than certain people just because of the passport we have.
This interview has been edited for clarity and brevity.
The Scar Test is at the Soho Theatre, London, from July 5-22. If you would like to offer support to the women in Yarl's Wood, get in touch with Yarl's Wood Befrienders.