Composite photo. Photo via Twitter user
anfael_
Doug Evans once wanted to fill a crucial gap in the juice space, a stupefyingly dumb phrase I can't believe I have to type. This aspiration materialized in a $699 instrument called Juicero, a needlessly cumbersome, WiFi-enabled machine that would squeeze the contents of a pouch containing fruit-and-veggie sludge into your glass. The product was discounted to the still-indefensible price of $399 in January 2017.
Ah, the Internet of Things, what would we do without you?
Juicero was once the darling of Silicon Valley, attracting a handsome $120 million in investment since its launch in 2013. But the capital dried out when a Bloomberg investigation in April of 2017 revealed that such intricate machinery was an utterly unnecessary means to achieve the end of filling a glass with juice. Bloomberg found these pouches were effectively high-end Capri Suns; the journalists emptied contents of these sacs into a cup with nothing but a forceful squeeze of the human hand.
Juicero staged an unsuccessful damage control campaign, and the company closed down in September of 2017. Its disgraced founder has now moved on to guzzling "raw water" that comes straight from the ground and carries the risk of such pleasant maladies as diarrhea. In the aftermath of Juicero's collapse, Evans insisted that the media coverage surrounding his now-defunct venture distorted his company's sincere "farm-to-glass" aims, a stance he doubled down on with our colleagues at VICE News Tonight on HBO on Wednesday.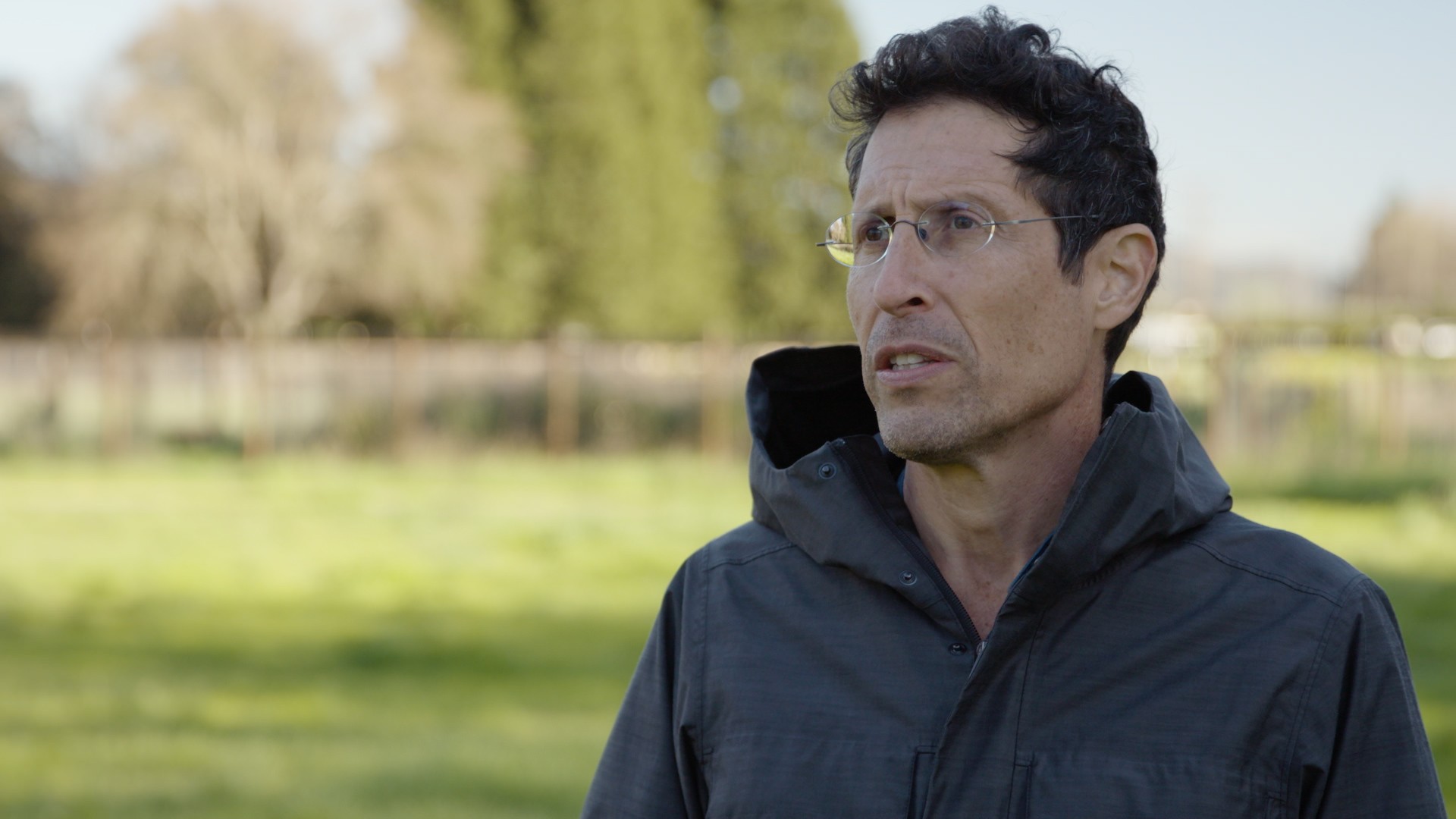 But what became of the company's flagship product, the Juicero itself that's now been rendered utterly, completely useless?
Well, one Los Angeles resident spotted it decaying on the shelves of a Goodwill, sitting in a jungle of dangling wires alongside secondhand printers and keyboards.
"Oh wow it's finally here," wrote anfael_ on Sunday, "in the goodwill [sic] with the busted keyboards and crusty printers." They later added that the product was a real "bargain," "a steal at 40 dollars."
"I found it at the Goodwill near the corner of Beverly and Fairfax in LA—Beverly and Hayworth to be exact, near CBS," anfael_ wrote MUNCHIES on Thursday when reached for comment. "I haven't been back since I saw it on Sunday so I don't know if it's still there."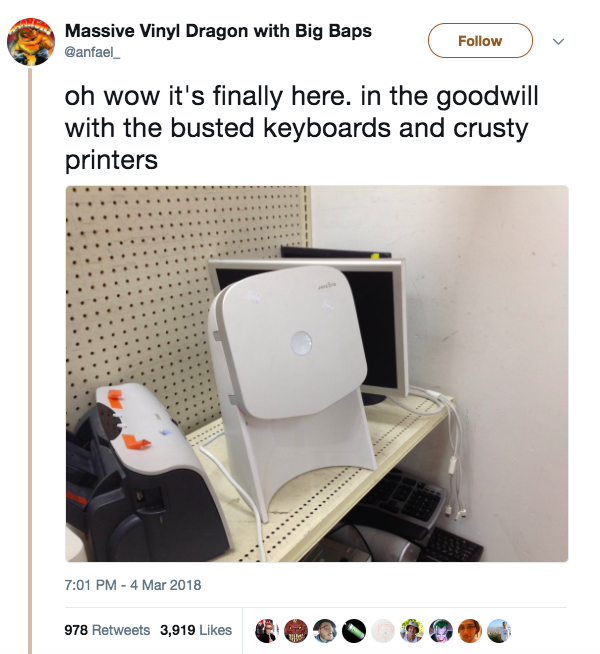 It was but a matter of time! Imagine a future when thrift stores shelves are populated with castaway Silicon Valley products, once touted as signs of a brighter future. Seems we're inching closer to that reality.
Still, $40 is quite a steep price tag for a product that literally doesn't function without those pouches of juice—which, to be clear, are no longer sold. Why dish out that much cash for an appliance that is, in every sense of the word, worthless?