The U.S. State Department has been slammed, including in a New York Times story this week, for failing to respond to Russia's state-led propaganda and misinformation campaign during and after the 2016 presidential election. Now, officials say they have an explanation: Rex Tillerson and company were devising a classified plan.
That plan, a State Department official said Monday, is secret. Secretary of State Tillerson "approved a classified strategy to counter state-sponsored disinformation and propaganda," the official told VICE News on condition of anonymity. The official declined to give more details about the strategy, and it's unclear if the program has begun.
But analysts and former State Department officials say Tillerson's confidential and slow-moving plan is yet another indication that the U.S. is failing to mount a serious response to Russia's aggressive information-warfare campaign.
"We're bringing a Nerf gun to a nuclear war," said Brett Bruen, who served as director of global engagement in former President Barack Obama's White House.
On Sunday, the New York Times revealed that Tillerson's depleted State Department had failed to spend any of the $120 million allocated to fund a new agency called the Global Engagement Center, which is aimed at countering state-led misinformation campaigns. The State Department's response, public or not, has been insufficient, experts said.
"The steps that Russia has taken to subvert the American democracy absolutely constitute cyber warfare," Dipayan Ghosh, former Facebook privacy & public policy adviser, told VICE News. "All of this is very alarming."
"They're slow-playing the program"
Tillerson has led an effort to shrink and reorganize the State Department that critics say has resulted primarily in chaos, dysfunction, and dwindling influence. As the review dragged on, the department waited seven months to ask the Pentagon for the counter-propaganda funds allocated by Congress to fund the GEC. Tillerson eventually decided on a classified strategy to counter Russia's very public propaganda, and submitted a formal written request to the Pentagon for $40 million in September, the department said.
"State Department leadership felt it was important to take the time to assess the threat and related challenges," the State Department official told VICE News.
Under Obama, the U.S. was caught off-guard by Russia's campaign and was slow to form a response, Bruen said. "There's no question that we didn't do enough," he said.
"Rex Tillerson might be the worst Secretary of State since the position was created in 1789."
Yet former State Department officials likewise questioned Tillerson's slow response and wondered why America's top agency for public outreach felt the need to keep its anti-propaganda strategy under wraps.
"If he really wanted to counter the influence of Russia, then the Global Engagement Center would be fully funded and firing," said Alec Ross, a former top State Department adviser under former Secretary Hillary Clinton. "Rex Tillerson might be the worst Secretary of State since the position was created in 1789."
The State Department is better suited for public awareness campaigns and coordinating cooperation between governments than a classified plan, said Ben Scott, adviser for innovation at the State Department under President Barack Obama.
"The State Department's plan need not be secret; it ought to be part of our public diplomacy," Scott told VICE News. "The reason to make it secret is so you don't have to talk about the things your government doesn't want to acknowledge."
Ross, who said he was personally involved in requesting funds from the Department of Defense while at State, said he didn't see why the move should take the better part of a year.
"If people are moving the money slowly, it's because they're slow-playing the program," Ross said. "This does not need to be a monthslong process. And that's not a hypothetical. I did this."
"The United States is under attack"
Russia's energetic misinformation campaign has long been about more than just election meddling, former officials and analysts said. The goal appears to be a far-ranging strategy designed to tear at the fabric of democracy itself, in order to undermine and divide Russia's foreign adversaries.
On Tuesday, President Trump's Director of National Intelligence, Dan Coats, released a scathing assessment of the Russian effort, which he said will probably "be the most capable and aggressive" covert influence campaign against the U.S. in 2018 — and not the only one.
"Frankly, the United States is under attack," Coats told the Senate, "by entities that are using cyber to penetrate virtually every major action that takes place in the United States."
To counter this effort, Congress directed the Pentagon to allocate $60 million to the State Department in late 2016 to fund the Global Engagement Center, modifying an office previously focused solely on fighting terrorist propaganda. (The center's original focus on terrorism may explain why, as the Times noted, none of its 23 staff speak Russian.)
The U.S. has been openly funding efforts to counter propaganda led by foreign authoritarian countries since World War II, when it launched Voice of America. Today VOA produces digital, TV, and radio content in 40 different languages around the globe.
But U.S. anti-propaganda efforts still appear largely stuck in the Cold War era — while Russia has excelled at adapting to social media, observers said.
For example, when Russia annexed the Ukrainian territory of Crimea in 2014, Russian sources pushed out a narrative that Moscow's adversaries were "fascists" bent on persecuting Ukraine's native Russian-speaking population.
Initial U.S. counter-messaging in Ukraine was mostly limited to radio, Bruen said, in a country that relies on TV.
"In 2014, 90 percent of the content we were channeling into Ukraine was on the radio," Bruen told VICE News. "Meanwhile, 90 percent of Ukrainians were getting their news from television. That's an illustration of how outdated we were."
And even by pre–social media standards, the U.S. remains heavily outspent by Russia at the level of state-funded news. John Lansing, CEO of the BBG, the independent government body that oversees the Voice of America and other government-backed media outlets, recently called his operation hopelessly outspent by Russian state media.
"Our agency, to give you an example, is funded at $750 million a year," he told NPR in February. "And we believe Russian-state media would be in the range of 10 times that."
Russia's campaign has involved pushing both sides of hot-button issues like race, immigration, guns and even the Confederate flag — including organizing real-life rallies on both sides of the same issue, according to Ben Nimmo, information defense fellow with the Atlantic Council's Digital Forensic Research Lab, who tracks Russian propaganda efforts online.
In February, special counsel Robert Mueller indicted 13 Russian nationals for running "information warfare" against the U.S., including creating fake identities and trying to raise tensions around controversial issues.
"The response from the administration is zilch"
Case in point: At noon on May 21, 2016, two online communities organized dueling protests at an Islamic center in Houston. The first, Heart of Texas, with 250,000 members, called its event "Stop Islamization of Texas." The other, United Muslims of America, with 380,000 members, dubbed its rally "Save Islamic Knowledge." Both groups were established and run by Russian trolls, with the goal of deepening existing tensions in U.S. society, according to Nimmo.
Russian trolls even apparently created a fake video of a cop shooting an unarmed black woman in Atlanta, while simultaneously promoting groups online called "Blacktivist" and "Back the Badge."
Against online efforts like that, the State Department's $40 million request seems woefully insufficient, Bruen said.
"That $40 million, the first tranche, is less than the budget for the public diplomacy office at our U.S. embassy in Pakistan," Bruen said. According to a government report, that figure was $53 million in 2016.
Observers said that while countering Russia's tactics will be no easy feat, the politicization of Mueller's investigation into whether the Trump campaign colluded with the Russian effort during the 2016 election seems to mean that for now, little is even being done in public to seriously address the challenge.
To Ghosh, now a fellow at New America's Public Interest Technology, it looks like Washington's not even trying.
"The response from the administration is zilch," Ghosh said. "That's absolutely irresponsible."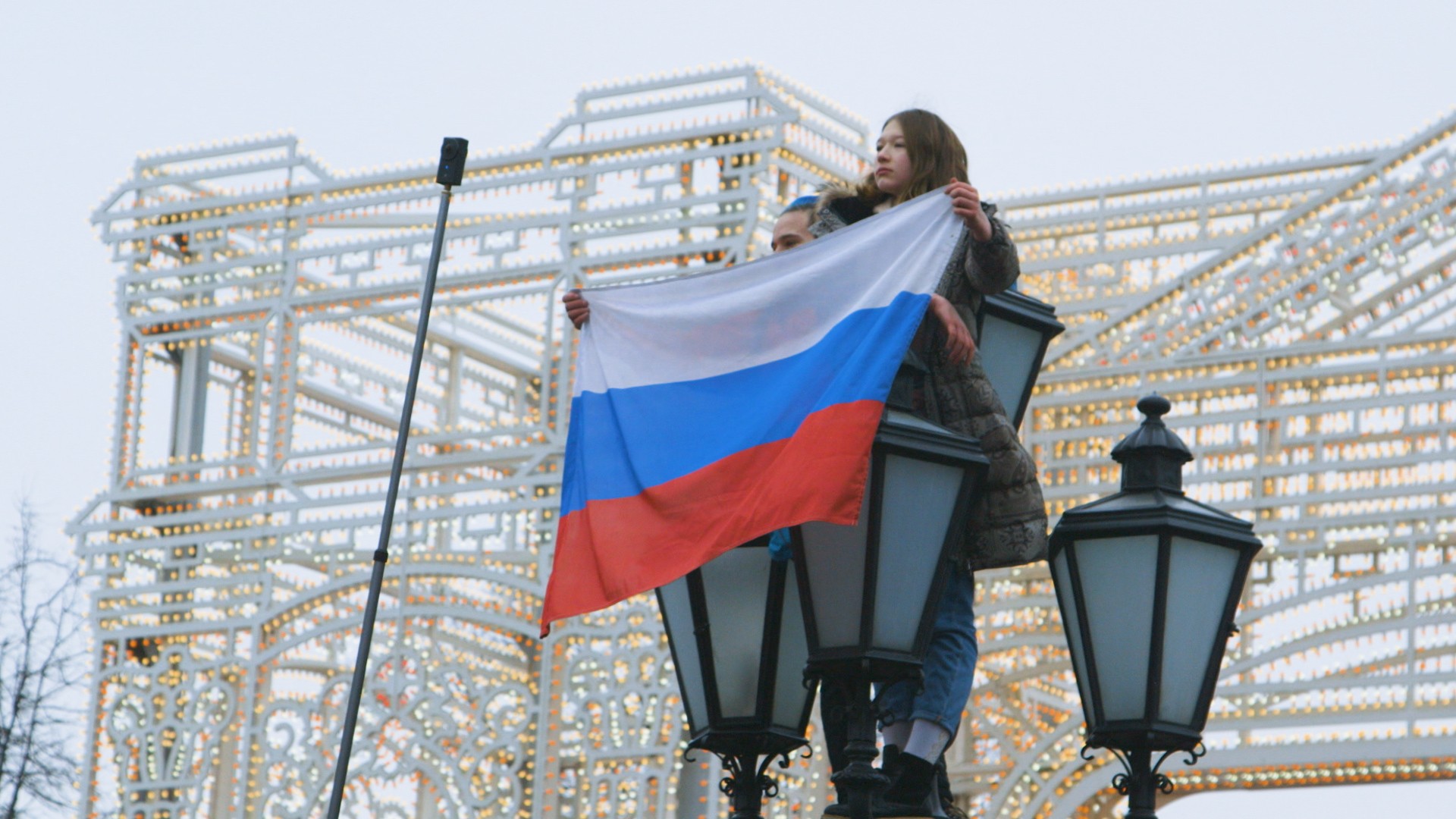 Cover image : Secretary of State Rex Tillerson speaks at the State Department in Washington. Tillerson says neither he nor President Donald Trump is "very happy" about new sanctions on Russia that Congress has voted to put in place. (AP Photo/Jacquelyn Martin, File) July 21, 2017.