More than 100 teenage girls are missing after a suspected Boko Haram raid on a Nigerian school last week, national officials said Sunday, in one of the biggest kidnappings by the terror group since the abductions in Chibok in 2014.
Insurgents attacked the Government Girls Science Technical College in the town of Dapchi, Yobe State, on Feb. 19, sending hundreds of girls and teachers fleeing for their lives into the bush. Nigeria's Ministry for Information said Sunday that 110 of the 906 students at the school remain unaccounted for.
Nigerian President Muhammadu Buhari described the mass abductions as a "national disaster," and has deployed fighter jets, surveillance planes, and helicopters in its hunt for the missing girls in the country's northeast.
"We are sorry that it happened; we share your pain. Let me assure that our gallant armed forces will locate and safely return all the missing girls," Buhari said on Twitter on Friday, addressing the families of the missing girls.
Kachalla Bukar, the father of 14-year-old Aisha Bukar, told the BBC that the parents wanted the government to do everything in its power to return the girls as soon as possible.
"We don't want these girls to stay long with those militants. Anything can happen to them," he said. "We are begging the government to control the situation quickly."
Witnesses recounted that the attack began when a convoy of trucks and motorcycles carrying armed men advanced on the town, shooting on people at random. Some of the attackers wore camouflage, leading some locals to think they were government soldiers, Reuters reported.
Parents of the missing girls have been further angered by inaccurate information given by authorities, who initially denied that the girls had been kidnapped, saying they were just hiding from the jihadists. Yobe State officials then issued a statement Wednesday that dozens of the girls had been rescued, only to retract it the next day, saying it had been based on erroneous information.
Boko Haram, whose name loosely translates as "Western education is forbidden," has been carrying out a brutal Islamist insurgency in northeast Nigeria in its bid to create an Islamic state. Its campaign has killed more than 20,000 people and driven 2 million from their homes since it began in 2009.
The group gained global infamy in April 2014 for abducting more than 270 schoolgirls from the town of Chibok, about 275km (170 miles) southeast of Dapchi. Nearly four years on, many of those girls have been freed as a result of negotiations, but more than 100 remain missing.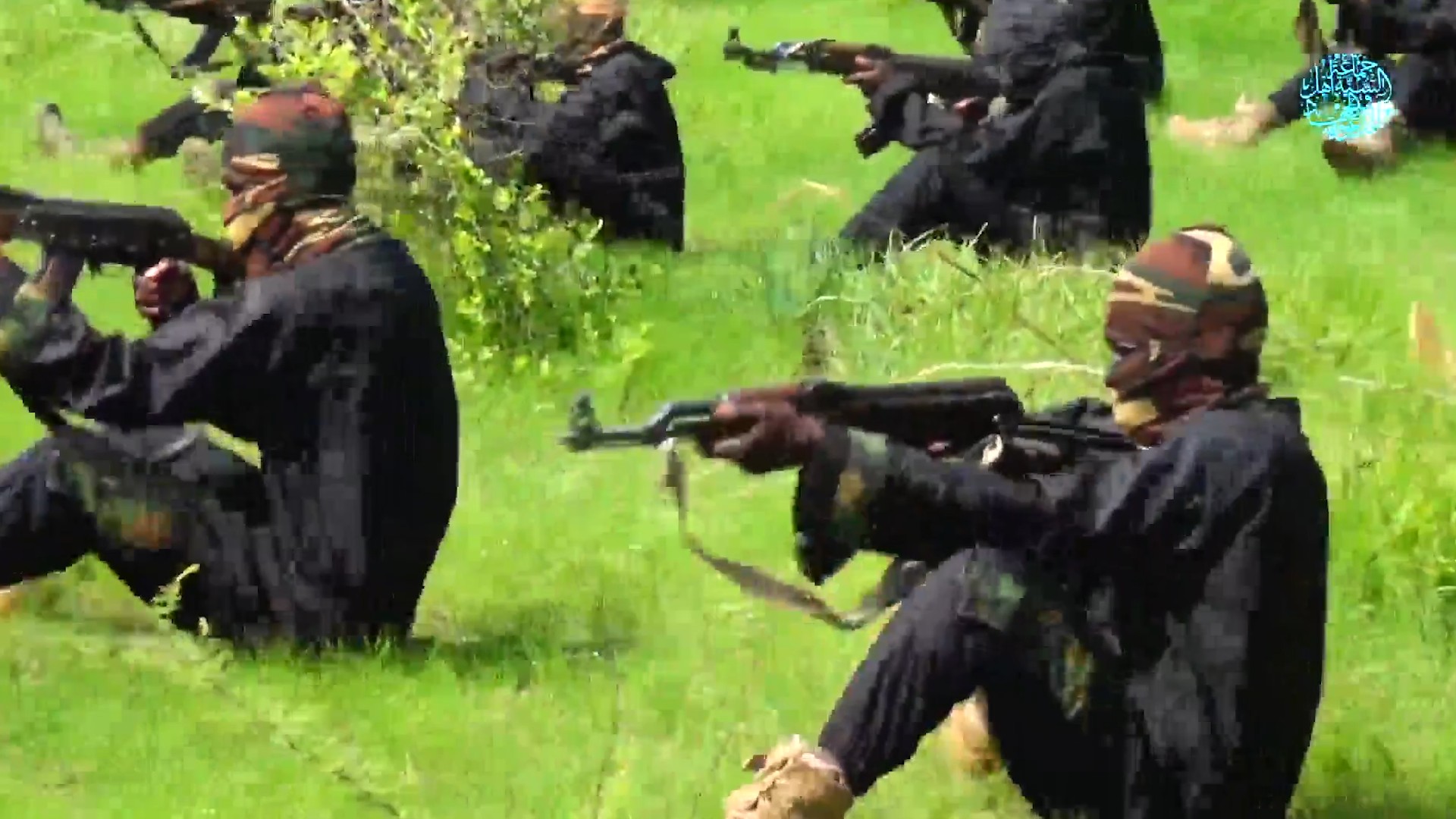 Cover image: In this Dec. 7, 2015, file photo, children displaced by Boko Haram during an attack on their villages receive lectures in a school in Maiduguri, Nigeria. (AP Photo/Sunday Alamba, File)