An ICE officer in 2010. Photo by Scott Olson/Getty
In February, Jordon Dyrdahl-Roberts, a legal secretary at the Montana Department of Labor and Industry, found out that Immigration and Customs Enforcement was issuing subpoenas to his agency. ICE wanted information that ranged from unemployment insurance information to workers' compensation claims to whether there had been wage disputes at workplaces, material ICE could potentially use to develop operational intelligence that would lead to raids and deportations. Dyrdahl-Roberts saw his participation in this process as a moral choice, and publicly quit his job—he didn't want to make it easier for the Trump administration to deport people.
"When I was asked to collaborate, I couldn't," Dyrdahl-Roberts told me, adding, "I saw where this was going, and I knew it wouldn't be a 'I'll do this one' and done."
Two months after he quit, Dyrdahl-Roberts's warning about ICE's use of employer data is being borne out on the ground, advocates say. Though Latin-born immigrants make up less than half of 1 percent of Montana's population, feds are still hunting them down across Big Sky Country, arresting seven migrant workers in April and initiating deportation proceedings against them. That operation—which took four days and involved a noticeable increase in officers across the state—was massive in scope by Montana standards and, activists worry, may be a harbinger of more overzealous behavior to come.
ICE's operations in Montana can be seen as part of a disturbing trend of aggressive tactics being employed by agents around the country. An early April raid on a meatpacking plant in Tennessee resulted in the detention of "scores of people." Agents in Syracuse, New York, were filmed checking people's IDs on an Amtrak train in February. ICE has staked out courthouses, launched raids critics say violate the Fourth Amendment, and threatened to deport many people who had previously been allowed to stay in the country. Ever since Donald Trump made all undocumented immigrants—not just those with serious criminal convictions—a deportation priority, ICE has had a freer hand.
"The abundance of tactics that ICE is using, the increased enforcement, it's indicative of broader trend," American Civil Liberty Union Montana Legal Director Alex Rate told me.
It was that increase in ICE activity both in Montana and across the country that inspired Dyrdahl-Roberts to resign his position. Though many on the left have come to see ICE as an unaccountable deportation squad that regularly violates the rights of the people it encounters, few have faced the choice to either work with ICE or refuse to like he did.
"The thing that I was objecting to was them using DOL as an intelligence gathering apparatus," said Dyrdahl-Roberts.
ICE regularly accesses Department of Labor information for its operations, and it doesn't need a warrant or a court order—the agency's subpoena request is usually enough for the department to turn the information over. "There are numerous tools ICE uses to put together the list," Rate explained, "one of which is administrative subpoenas like these."
---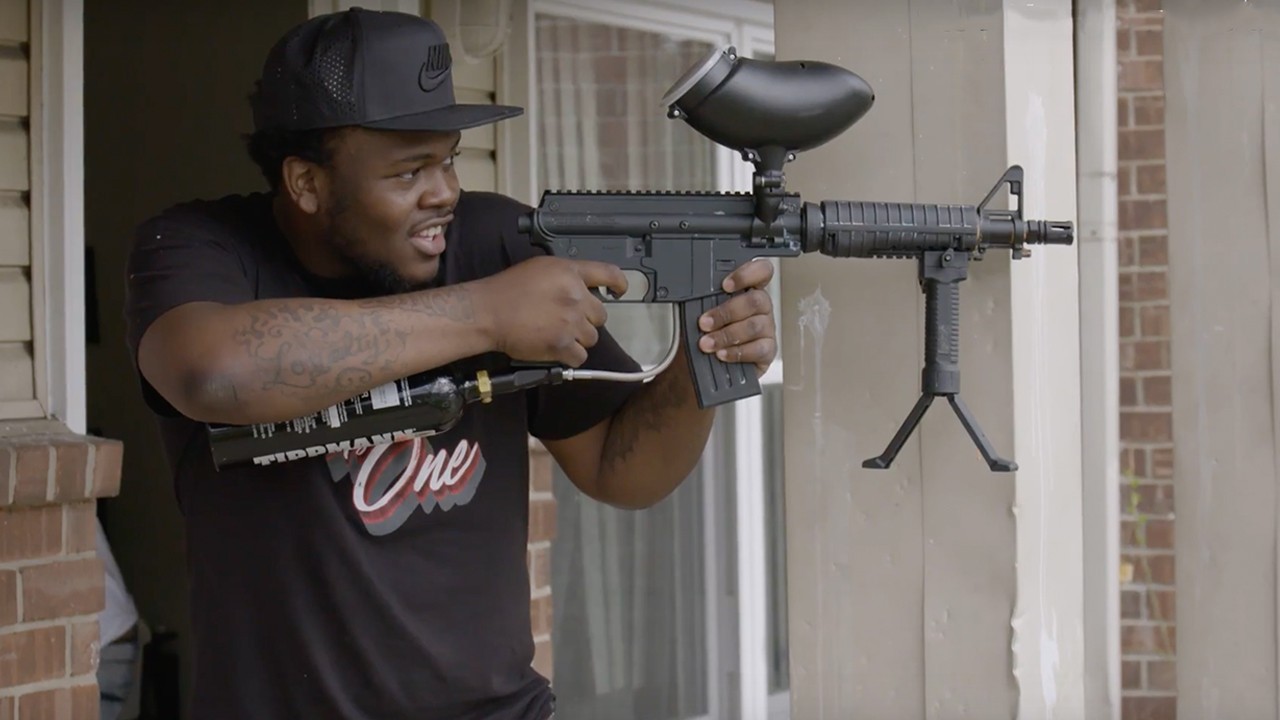 ---
The techniques in play, said Dyrdahl-Roberts, now a writer and immigration activist, allow ICE to build its operations around "reverse raids." The agency uses information obtained on individual targets through a variety of means—including DOL subpoenas—to obtain access to workplaces under the assumption officers are only looking for one person. "When they get into the workplace, they have the legal authority to check everyone's papers," Dyrdahl-Roberts explained. "It's not a 'raid,' but it's the same tactic."
In Dyrdahl-Roberts's view, that is clearly happening. Agents from ICE's Enforcement Removal Operations division, or ERO, conducted operations in Montana from April 16 to 19, according to ICE Central Region spokesperson Carl Rusnok. Dyrdahl-Roberts and other immigration advocates in the state believe the agency used information from the subpoenas to do it.
Montana Department of Labor spokesperson Jake Troyer defended the decision to produce the data in a statement. "The Department routinely receives requests from government agencies, including law enforcement agencies such as Homeland Security, for employment data and the Department is legally bound to respond to subpoenas," wrote Troyer.
Documents reviewed by VICE show the agency requesting workplace information from a number of businesses in Montana. And the information they're requesting, said Rate, is substantially more detailed than in previous requests: "When we look at the subpoenas seeking information, it does appear that they're seeking more information in the last year than we've typically seen before."
It seems clear, added Rate, that the information aggregated by ICE through the subpoenas that Dyrdahl-Roberts quit over is being compiled to create a list that the federal agency is using in Montana to aid its deportation operations.
"The logical conclusion to the subpoenas is that ICE is putting together a list of people they suspect are undocumented immigrants," Rate told me. "It's fair to say they are executing raids based on these lists." As evidence, he noted that the agency subpoenaed information on Shelby restaurant El Tenampa in 2017 and 2018, then targeted the business in April.
Troyer, the department spokesman, denied any knowledge of the operation. Carl Rusnok, an ICE spokesperson, denied that any information gleaned from the subpoenas was used in the operation.
"The leads generated from ERO's Fugitive Operation which resulted in seven total arrests in two cities in Montana last month had nothing to do with any subpoena information," Rusnok wrote. "I cannot be more clear than that."
Rusnok also directed me to an April statement in which he said that ICE "routinely subpoenas other local, state and federal agencies and private companies for information in furtherance of ongoing investigations." What those subpoenas are used for—especially if the information is not being applied to the recent operations, as Rusnok claims—is not clear. "For operational security reasons, ICE does not comment on ongoing investigations," the statement concludes.
While ICE's operations in mid-April only resulted in the arrest of seven people for immigration violations, agents intimidated many others, according to Shahid Haque, an attorney with the Helena office of the Border Crossing Law Firm who heard from members of Montana's Latin community who were threatened.
Haque said that the operation included patrolling neighborhoods with unmarked cars, using racial profiling to target Latin drivers who were living in the country legally, and leaning on local business owners, all in service of operations in search of the seven targets.
"In the course of one week, ICE visited over a dozen homes and business sites with a list of 'targets,'" said Haque. Though seven people may sound like a small number, "initiating removal against seven people in one week, in isolated arrests, is the largest number I have seen."
"I know at least some of these arrests seem to be tied to info from subpoenas to DOL," added Haque. "We know the names of businesses ICE subpoenaed, and at least some of the people arrested worked for one of those businesses."
However, said Haque, that doesn't mean ICE is solely relying on the subpoenas. The agency was pursuing a "large-scale operation" in Montana that it had been planning for a while, and the information obtained for the operation likely came from a number of sources.
Now, according to Haque, the agency is using that information for deportation raids and to target suspects on the list—exactly what Dyrdahl-Roberts warned of when he resigned in February.
"You sit there, thinking, 'What would I do in 20s and 30s Germany during the rise of Hitler?'" said Dyrdahl-Roberts. "Well, what you would do then is what you would do now."
Sign up for our newsletter to get the best of VICE delivered to your inbox daily.
Eoin Higgins is a writer and historian from western Massachusetts. Follow him on Twitter.