Photo by David Richard-USA TODAY Sports
Masai Ujiri's latest and most dramatic move was surely his most difficult. On Friday, the Toronto Raptors announced that Dwane Casey has been relieved of his duties as the team's head coach.
This choice could not have come easy to Ujiri, who on Wednesday declined to offer a firm vote of confidence, wanting once again—for the third time in the last four years—to get the benefit of a cool-down period following a tough postseason loss before making a call. And therein lies the reasoning for Casey's dismissal, surely: The Raptors have been unceremoniously bounced from the playoffs via a sweep three times in the last four years, and have been bounced by LeBron James and the Cleveland Cavaliers in three consecutive postseasons.
This is not entirely the fault of Casey. Far from it, surely. Casey hardly coached his best series against the Cavaliers this year, making too few, too slow, and too ineffective adjustments in a series where two of the four games tilted on the tiniest of margins. If there's a criticism that can still stick to Casey after all of his growth and improvement, it's these micro areas of coaching that are at the same time the easiest and most magnified to the watching eye and the most subject to the variance of shot-making, tiny samples, and the execution of the players involved. It's those micro areas, though, where Casey's candidacy to retain his job wasn't the complete home run it was at a more macro, 365-day level.
All of that is to say, Casey is likely not being fired for the team's 2018 ouster alone. The team learned nothing new about Casey in this year's playoffs, and his strengths remain his strengths and his weaknesses his weaknesses. Those strengths, by the way, have been paramount to the Raptors becoming what they are: A consistently successful franchise with a strong organizational foundation and an emerging winning culture. It would be impossible to separate Casey from the immense growth of the franchise over the last seven years, where a 22-win team and an organization with only fleeting occasional playoff hopes and a terrible reputation for irrelevance slowly became a 59-win, No. 1 seed where the expectation was such that they could be the team to end LeBron's streak of runs to the NBA Finals. That slow, methodical ascension doesn't happen without Casey's voice, consistency, and, to be quite honest, the quality of his person and character.
His weaknesses have dissipated, too. Once considered more of an inflexible, old-school voice, Casey has improved as much as anyone over this core's time together. He's modernized his thinking, embraced analytics to a degree, shifted his focus from the defensive end to a more holistic approach, and became significantly better at making between-games adjustments. This year's regular season should stand out in coaching lore down the line, as Casey helped completely reinvent a team's offense—running contrary to his prior modus operandi, it's important to note—without much roster change and it led to even more success, including offensive stability in the playoffs for a change (the Raptors actually scored slightly more in the postseason, per-possession, the first time they hadn't experienced a major drop-off during this recent run).
This column could just list all of Casey's growth and accomplishments, really. The Raptors continuing to improve at both ends while working as one of the youngest playoff rosters and continually developing young, non-lottery talent on the fly runs in contrast to dogma that suggests teams can only pick one lane. He's also had a large hand in the general #ProveEm mentality of the entire team, living his own life as a coaching underdog and using that experience to help facilitate the growth of Kyle Lowry and DeMar DeRozan, two All-Stars who most never expected to reach that height until the trio was formed, galvanized, and forged an identity together.
"I can speak for my career, I've been with Casey seven years," DeRozan said Tuesday. "He put the trust in me, he believed in me, he let me be a 21-year-old kid going out there, playing freely. A lot of my success, all of my success, I have to credit Casey. No matter what, I'm always going to have the utmost respect when it comes to Coach Casey, without a doubt."
"For me, coach, we've had our trials and tribulations. I wouldn't ever be what I've become without him as my coach," Lowry said. "I always believe in him. I believe he's one of the best coaches out there. He's one of the best coaches I've had."
Patrick Patterson and Dwyane Wade, among others, quickly reacted to the Casey news in a way that suggests they disagree with the choice.
Were you to lay out all the pros and cons of keeping Casey, the pros would heavily outweigh the cons. Casey does and has done an immense amount of good year over year, and the team genuinely felt they were closer to toppling James despite the 4-0 final score this time around. Alas, it was not, and the few weaknesses he still has—namely those smaller, micro issues, specifically as they relate to single-game and opponent-specific preparation and in-game management—were at least part of the reason why. In talking to players after the sweep, it was mentioned multiple times that the Raptors didn't play smart or were unable to make the necessary adjustments.
The Raptors are at a point in their development curve as a team where every one of those micro issues takes on greater importance, because the foundation they've built is so stable and the floor they've established is so high. It's almost ironic that Casey's helped build this to a point where the team feels it needs to be handed off because all that's left to do (to reach this particular core's ceiling of a finals appearance, anyway) is fine-tune the very granular aspects of winning.
"After careful consideration, I have decided this is a very difficult but necessary step the franchise must take. As a team, we are constantly trying to grow and improve in order to get to the next level," Ujiri said in a release. "We celebrate everything Dwane has done for the organization, we thank him, and we wish him nothing but the best in future. He was instrumental in creating the identity and culture of who we are as a team, and we are so proud of that."
---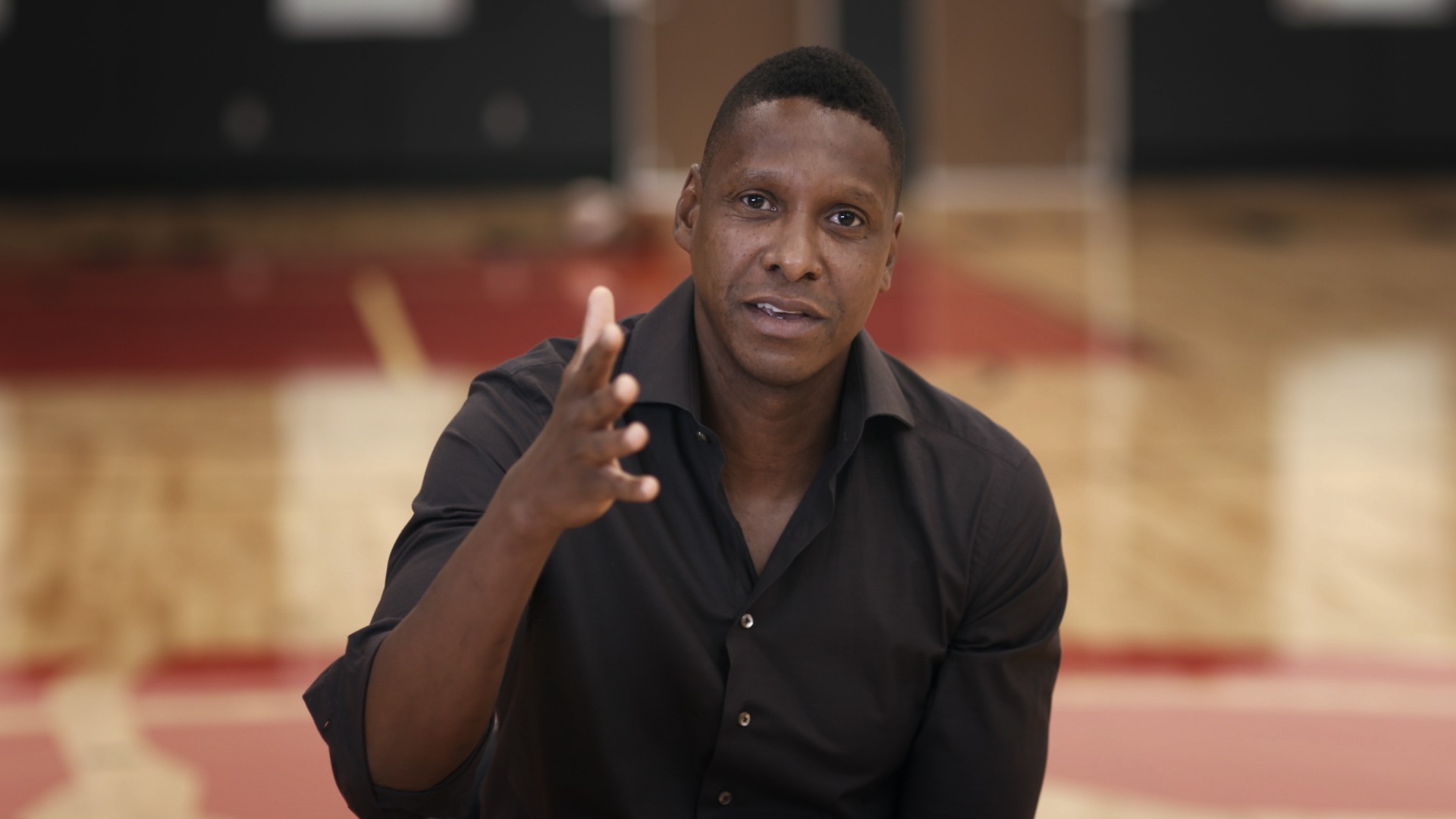 ---
On Wednesday, Ujiri sounded like he's ready to trudge forward without embracing a tank this front office has little appetite for in the new lottery and CBA environment, and in order to sell that to themselves, let alone the fan base, something probably had to change. That's not a great way to make decisions, and Ujiri is a more sound decision maker than that, so it's obviously a larger picture. But the biggest case for removing Casey is that the Raptors have a somewhat finite window right now before a proper re-tooling in 2019 or 2020, and the team can't really justify bringing back all of the pieces and hoping for a better result.
They could. Ujiri has the political capital for that, and it's quite easy to point to the team's youth and offensive reinvention this year as signs there's still upward mobility—and that Casey is still improving. (It's worth noting that Casey's deal expired after 2018-19 and the team was right to not want to extend him yet, so the two sides not wanting to be in lame-duck status may have forced a decision here.) This feels at least a little reactionary, and if Ujiri doesn't have more significant moves to follow, it may look like Casey is a scapegoat for a team-wide failing in hindsight. It could look like a cardinal mistake, too, if a new coach runs into the same issues or, worse yet, loses some of that cultural capital Casey has so elegantly built.
There's no way Ujiri came by this decision easily, even if it's a little striking for it to come down two days after both parties spoke to the media (which is incredibly awkward in retrospect). He knows what's at stake, how small the margins are, and how narrow the window is, and he felt a change was necessary. It's justifiable. You can't get swept in consecutive years by the same opponent, regress in meaningful tactical ways, and have exactly one postseason run you can feel really good about in the last four years and expect security.
Maybe it's Casey's fault for setting expectations too high by always having his teams outperform projections and then under-delivering on an artificially raised bar in the playoffs. Whatever the case, this cannot be the only change, as Casey was not a problem in isolation. He's the best coach this team has ever had, and even if moving on from him makes sense, the steps Ujiri takes from here will be just as important. For the first time, Ujiri's really on the clock, too.