In an unprecedented endorsement of harm-reduction principles, America's top doctor is urging everyday Americans, including drug users themselves, to carry naloxone, a drug that reverses the effects of opioid overdoses via injection or nasal spray.
"You don't have to be a policeman or a firefighter or a paramedic to save a life," US Surgeon General Dr. Jerome Adams said at the National Rx Drug Abuse & Heroin Summit in Atlanta on Thursday morning. Adams's naloxone announcement is the first national public health advisory issued since 2005.
And it's warranted, to say the least: In 2016, more than 42,000 Americans died from opioid overdoses, and that number is still rising, according to preliminary data for 2017. The national death rate would be even higher if naloxone—and laws protecting overdose witnesses from criminal charges—didn't exist, according to a March 2018 study published in Addictive Behaviors.
Public health experts and activists from across the political spectrum praised the surgeon general's announcement. The new advisory has bucked the status quo by emphasizing the fact that naloxone is most effective in the hands of not only uniformed first-responders, but also those who are most likely to witness an overdose: drug users, friends, and family. Public health workers like Eliza Wheeler, of the Harm Reduction Coalition, have advocated arming laypeople with naloxone for decades.
Pushing back against what's called "low-threshold" access, some conservatives have incited moral panic by peddling false stories of "narcan parties." Those who are against increased naloxone availability incorrectly think that having it around is a "moral hazard" that encourages risky injection behaviors. But study after study has shown these claims to be false. Naloxone is not a controlled substance and has no abuse potential. In high doses, it will send someone on opioids into a painful withdrawal that no drug user desires to experience.
Though Wheeler, an overdose response strategist based in Oakland, California, was pleased with the surgeon general's support for arming drug users with naloxone, she was quick to point out that many barriers to accessing the drug still exist.
Until recently, naloxone held the same status as most prescription drugs. If you wanted it, you needed a doctor's prescription. But today, every state in America, including Washington DC, has loosened regulation around naloxone, making it easier for people to obtain the drug. You can essentially just walk into a pharmacy and ask for it, the same way you would ask for a behind-the-counter cough medicine. You shouldn't have to explain why you need it. You should, however, call in advance to make sure they carry it (more on this below).
This quasi over-the-counter availability is thanks to something called "standing orders," which means a doctor can write a blanket prescription for a pharmacy or local program to give the drug to anyone who asks for it.
What if the pharmacy doesn't carry Naloxone?
Alas, this is not uncommon, and calling in advance to make sure they have it will save some time. Wheeler, of Harm Reduction Coalition, has heard anecdotally that some pharmacists still don't even know what naloxone is. She tells a story about a concerned mother from one of San Francisco's suburbs who wanted to have naloxone in the house while her son, who was using opioids, stayed with her. They called 16 pharmacies and not one had it in stock. "This mom from the suburbs had to drive all the way to East Oakland to get it," Wheeler says.
Since pharmacies have yet to pick up the slack, most of the naloxone that makes it into the hands of drug users is distributed by syringe-exchange programs and other community-based organizations, Wheeler says. To find one of these programs near you, enter your zip code here.
These local programs, typically run by people with direct drug-using experience, often give naloxone kits out for free, along with sterile syringes. They tend to be the cheapest, least-judgey way to get trained and arm yourself with naloxone.
That's what Indiana resident Amy Brinkley, who identifies as being in long-term recovery, did to obtain her naloxone. She received her kit from a local nonprofit called Overdose Lifeline and now carries two doses in her purse at all times.
"A close family member struggles with heroin, and I'm really worried they might overdose," Brinkley says. "A medication's out there that can save someone's life, and it should be in the hands of those who could possibly do something." Having naloxone nearby provides comfort for Brinkley. She's thankful she's never had to use it.
"We bust our ass to distribute massive volumes [of naloxone] to drug users," Wheeler says. But they're nowhere near where they need to be to ensure every potential witness to an overdose can save a life.
Forget Pulp Fiction. You don't need to stab someone's heart with a gigantic needle full of adrenaline. Here's a how-to: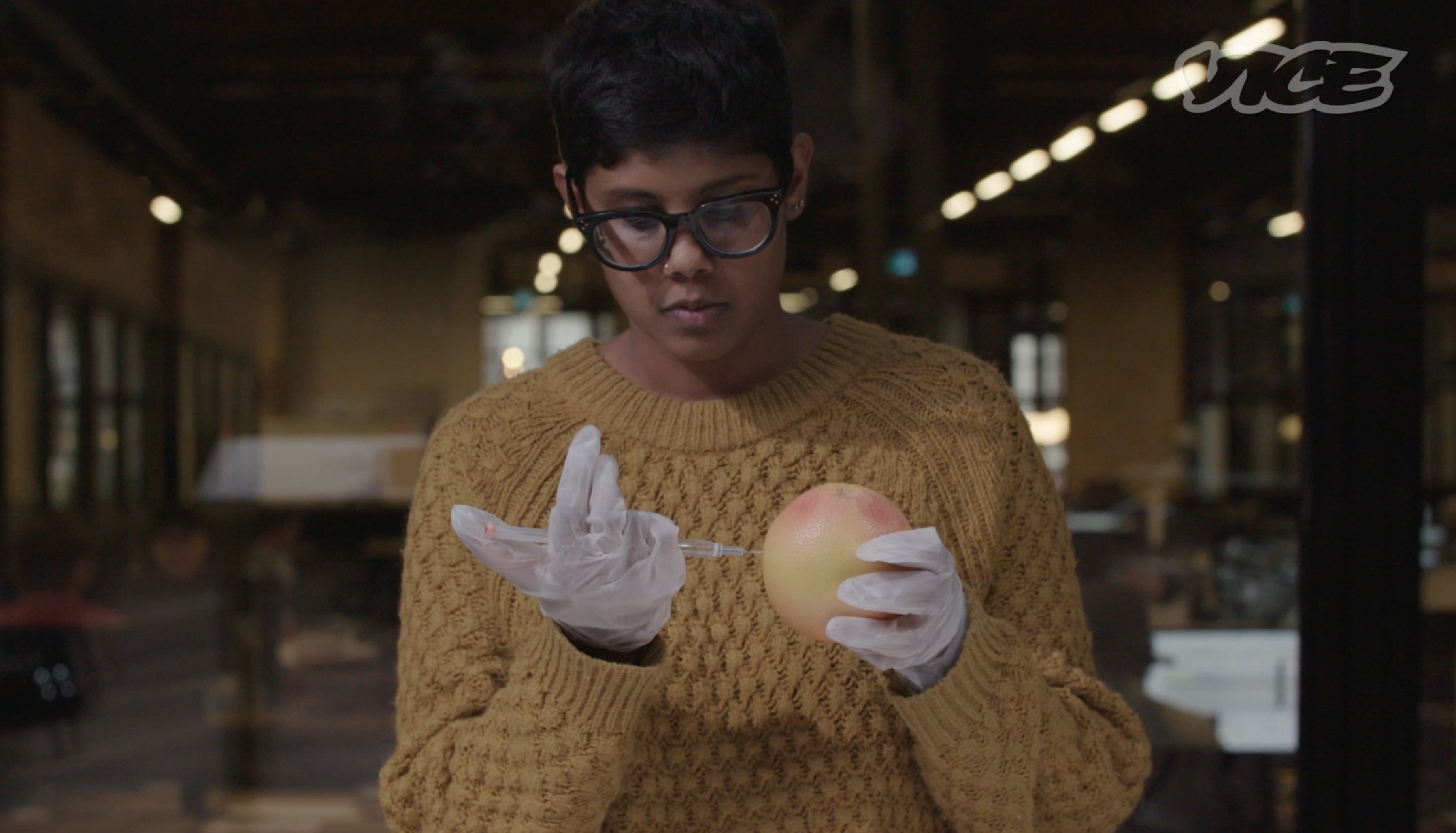 If you're not familiar with the common signs of an overdose (shallow/erratic breathing; blue/ashen skin), the Harm Reduction Coalition has a checklist of symptoms.
Once you're positive that you're witnessing an overdose, naloxone is administered in one of two ways: an intramuscular injection, typically in the arm or thigh; or intranasally, like a nose spray. While waiting for the drug to take effect, experts recommend performing rescue breathing to ensure the brain is receiving oxygen. During an overdose, every second counts.
How much does Naloxone cost?
Like any prescription drug, most insurance plans cover naloxone. But coverage varies by state. Recognizing that substance use disorders could drain a family's resources, some pharmacies have implemented discounts. In 2016, CVS offered uninsured customers purchasing naloxone $35 off. In 2018, insurance company Aetna waived co-pays for commercially insured customers purchasing naloxone.
"[But] if you're uninsured, it's in the neighborhood of $150," Corey Davis, an attorney and deputy director at the Network for Public Health Law, says. "Even with insurance, it can be pricey. My co-pay is $50 and I have good insurance." The price for fancier nasal sprays and easy use auto-injectors have gone up as a result of demand. Journalist Daniel Denvir tracked the rising price of naloxone in this maddening story.
Davis hopes to see naloxone become as easy to purchase as any other over-the-counter drug, no standing orders necessary. "If it was over-the-counter, people and agencies could just buy it the way they buy Band-Aids and aspirin."
"There's now a lot of federal money earmarked for naloxone purchase," Davis says. "Yes, it's expensive, but there's a whole lot of SAMSHA money for naloxone out there, and more on the way."
"This is a harm-reduction intervention," Wheeler says. "It's about the lives and survival and empowerment of people who use drugs, and that should be the focus of any program in the US that is looking to provide access to naloxone."
The surgeon general's advisory is an important step to recognizing Wheeler's imperative. But it's going to take more than words to ensure everyone can save a life.
Sign up for our newsletter to get the best of Tonic delivered to your inbox weekly.