Here are some things you should know about T-Pain: his house full of unopened drum machines, he loves expensive cognac, and he's a prolific Twitch streamer. He's also been creating on drum machines for over 20 years, spends almost nothing on alcohol (the club doesn't always charge him), and he can log 16 hours playing Overwatch.
In the latest installment of The VICE Interview, we handed T-Pain his favorite things, and got a few tidbits from his life in exchange. We couldn't find any Louis XIII to give him, but he shared insights on the music industry and confessed that a few things were weighing on his conscious.
His advice for young musicians? Don't sign with a label. "Just do it."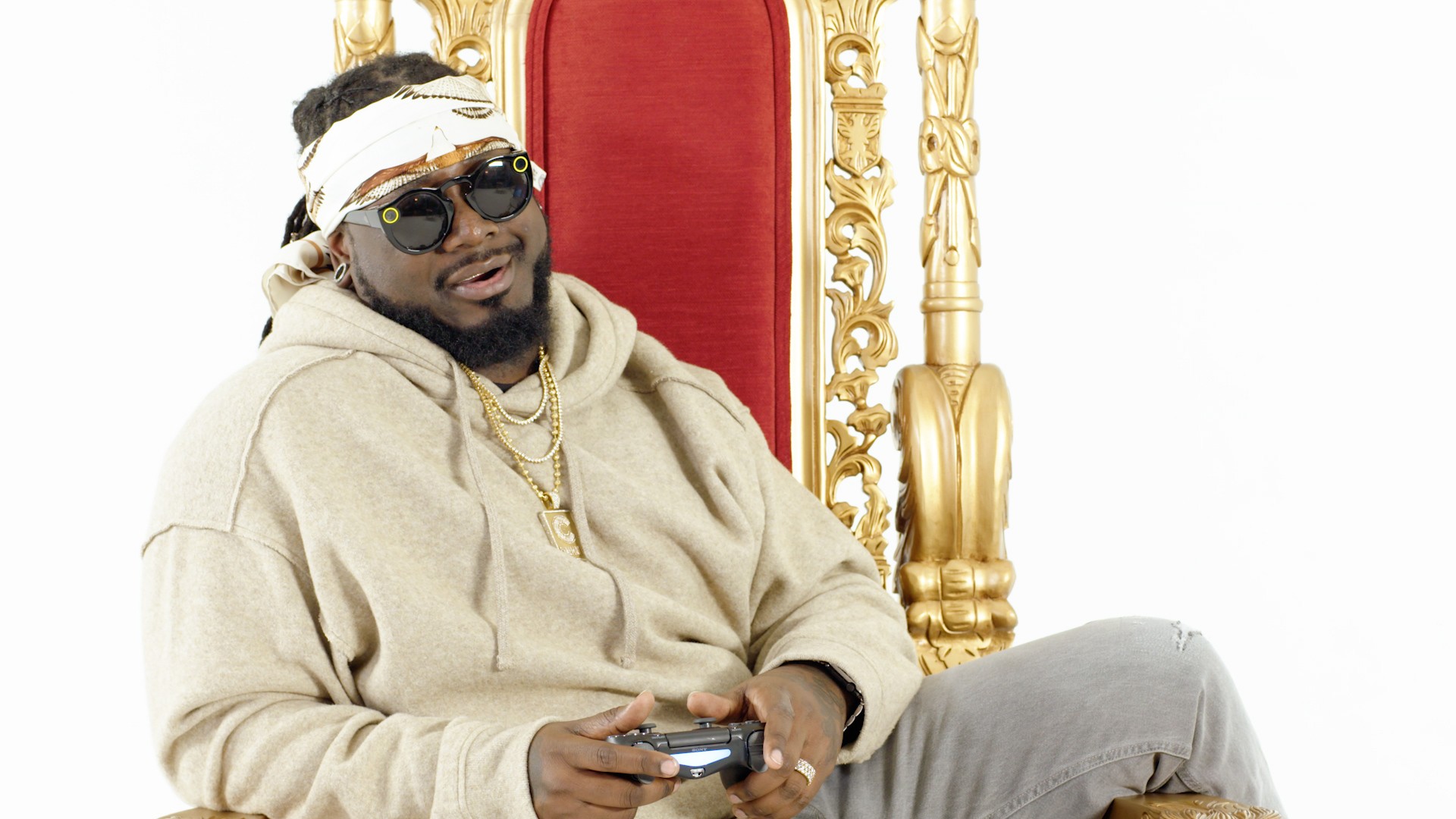 This segment originally aired January 11, 2018 on VICE News Tonight on HBO.