Image by Lia Kantrowitz
Welcome back to House Party, our column looking at the 2018 House of Representative races as midterms approach.
As is the case with most leftist movements, the Bernie Sanders 2016 campaign has split into a variety of People's Front of Judea–Judean People's Front infighting. Which is too bad, because properly harnessed, the leftist energy on display all over the country could create some primaries in safe Democratic seats.
Why safe seats in particular? While it's important to show Democrats they can't abandon progressive ideals to win competitive races, you get the most bang for your buck, the highest ROI, on competitive House primaries for safe seats. That's because you usually won't have to face national money pouring into the contest—instead you're just tilting against local powers. And in open seat contests you can have a candidate win with as little as 20 percent of the vote to win a primary (outside of a few Southern states that have primary runoffs). Open seats are also a great place for Democrats to increase the diversity of their caucus—it's feasible that none of the districts we profile here send a straight white man to Congress in 2019. So progressives would be wise to focus their energy on a few of the following:
Illinois's Third Congressional District (Southern Cook County)
Past presidential results:
2016: Clinton 55–Trump 40s
2012: Obama 56–Romney 43
2008: Obama 58–McCain 40
The fact that Dan Lipinski is in Congress is an embarrassment to democracy, not to mention the Democrats. His father, Representative Bill Lipinski, was an old-style Daley machine Democrat—socially conservative but willing to bring home the bacon for his constituents in a safely Democratic seat. In 2004 he decided to retire. But he waited until after the Democratic primary to do so. That means instead of the voters choosing the replacement nominee the local Chicago ward bosses did. And you know who ran the powerful 23rd Ward? Why, none other than Representative Bill Lipinski.
Bill wanted his son Dan, then a conservative political science professor in Tennessee, to get into the family business. So he put him on the ballot, not letting the messy business of democracy get in the way of the Lipinski aristocratic ideal. Bill, by the way, spent his post-congressional career as a lobbyist for transportation interests while his son sat on the House Transportation and Infrastructure Committee.
Dan has also repeatedly voted against the Democratic Party's interests. He's pro-life, one of only three Democratic congressmen to vote for the 20-week abortion ban. He's anti-gay, both opposing same sex marriage and supporting FADA. In spite of being a diabetic whose government-provided healthcare shields him from medical bankruptcy, he voted against the Affordable Care Act. In 2011, a group of political scientists found that 12 House Democrats lost their seats (the study said 13 but one race was later called for the Democrat) due to their ACA votes; if Lipinski had been willing to swap votes with one of them, he might have been able to save a his party a seat.
Remarkably, until now Lipinski hasn't faced an organized primary challenge. But Marie Newman, a local small business owner and activist, has decided to finally take him to task and give the Third the type of representation it deserves. Lipinski has swamped her in terms of fundraising and can still count on labor support, but a bevy of progressive and pro-choice groups have endorsed Newman. Other congressmen have turned on Lipinski too, even one representing a neighboring district. It'll be interesting to see whether the newly angry masses will be able to knock off Lipinski the Second and last.
Texas's 16th Congressional District (El Paso)
2016: Clinton 68–Trump 27
2012: Obama 64–Romney 35
2008: Obama 64–Romney 35
If school board president Dori Fenenbock wins this primary, liberals should be embarrassed. She's running as a centrist in a district that Hillary Clinton won by nearly 40 points. She's also raking in Republican donations because they see her as their best-case scenario for such a liberal seat. To top it off, Fenenbock criticized outgoing Representative Beto O'Rourke for being insufficiently pro-Israel even though he's running against Republican Senator Ted Cruz right now. Way to be a team player, Dori.
Thankfully she has a credible opponent in El Paso County Judge Veronica Escobar, who's running as a reliable Democratic vote. She should be able to beat Fenenbock, but primary turnout in this district can be low. In 2012, only 46,000 people voted in the Democratic primary where O"Rourke beat incumbent Representative Silvestre Reyes. And while Fenenbock and Escobar have both raised credible amounts of money, Fenenbock has raised more. So Escobar will need to make sure she turns out her supporters in numbers or this district will be stuck with one of progressive Democrats' top primary targets in 2020.
Hawaii's First Congressional District (Honolulu)
2016: Clinton 63–Trump 31
2012: Obama 70–Romney 29
2008: Obama 70–McCain 28
Incumbent Colleen Hanabusa could drive to work instead of flying 14 hours there if she wins her race for governor. So who can blame her for leaving the House? The field to replace her has four prominent Democrats running but voters should be wary of two of them. Former State Senator Donna Mercado Kim has consistently opposed gay marriage, putting her far to the right of the district, and while Attorney General Doug Chin is an anti-travel ban hero he's also got some gross ties to private prisons. So State Representative Kaniela Ing is Democrats' best bet here, especially because unlike so many Democrats, he talks like a normal person. He's great at making left-wing issues salient to disaffected and cynical people and on issues like legalizing marijuana and unfucking the internet. I've come across a lot of Democratic candidates when writing House Party and Ing is the one that I'm most excited about. We need more congressmen like him.
---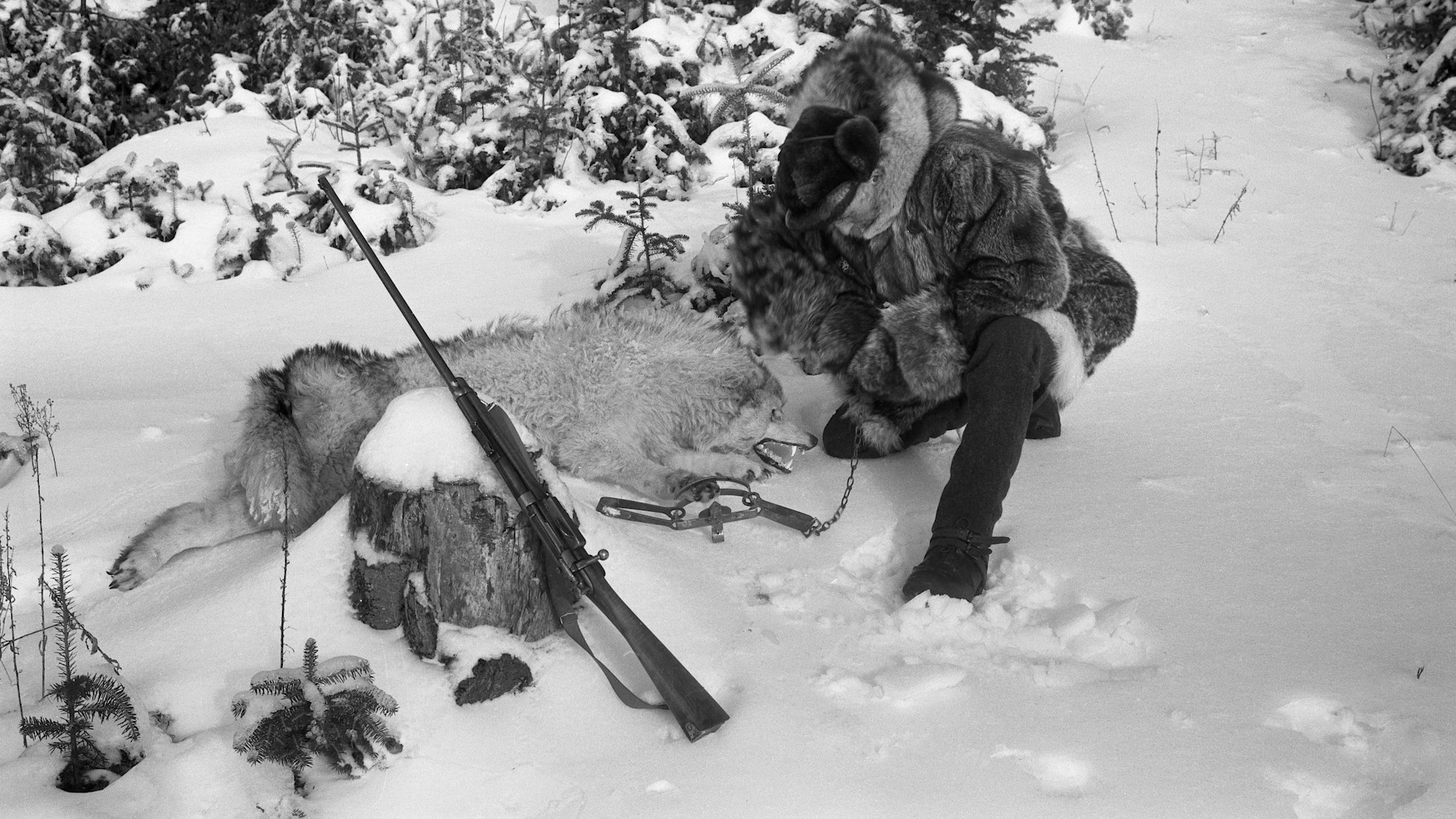 Massachusetts's Third Congressional District (Metro West)
2016: Clinton 58–Trump 35
2012: Obama 57–Romney 41
2008: Obama 59–McCain 39
Representative Niki Tsongas decided to call it a career next year, and the race to replace her has attracted a ton of political talent. The candidates jockeying to win the primary here all seem ideologically similar, so ultimately there's little risk the seat will be represented by a secret Republican.
But the candidate that most intrigues me most is State Representative Juana Matias. Only 29, she's the first Dominican woman to serve in the Massachusetts State House and she won her seat by doing something Democrats are normally terrible at: organizing young Latino voters. Big names like Daniel Koh, Barbara L'Italien, and Rufus Gifford will no doubt outraise her, but in a multi-candidate primary she may be able to sneak through with only 25 percent or so if she gets enough left-wing support. In all likelihood whoever represents this district will be a reliable Democratic vote, but a Matias win would be a boon for those who believe the party should build itself by turning out young voters and people of color more reliably.
New Mexico's First Congressional District (Albuquerque)
2016: Clinton 52–Trump 35
2012: Obama 55–Romney 40
2008: Obama 60–McCain 39
One embarrassing fact about America is that we have never elected a Native American woman to Congress. Tribal administrator Deb Haaland could change that, and she's been endorsed by the Congressional Black Caucus and much of the Congressional Progressive Caucus, among others. There are a slew of Democratic candidates for this seat but Haaland and activist Antoinette Sedillo Lopez seem to be the most viable left-wing ones.
Pennsylvania's First Congressional District (South and West Philadelphia)
2016: Clinton 80–Trump 18
2012: Obama 82–Romney 17
2008: Obama 79–McCain 21
Representative Bob Brady is a reliable liberal vote in the House. It's what he does when he's not in the House that's a problem. Brady is the longtime chair of the Philadelphia Democratic Party, and delivered votes for Democratic presidential candidates to carry Pennsylvania in every election from 1992 to 2012. So Democrats were willing to overlook stuff like him agreeing to the Pennsylvania Republicans' gerrymander because it protected him at the expense of suburban Democrats. Or the fact that 32 elected Philadelphia Democrats have been investigated by law enforcement since 2000. But 2016 showed that his Philadelphia machine may be going the way of the ENIAC, so now there's blood in the water.
And the blood has only flowed heavier in recent months as two of Brady's top lieutenants have been charged with bribing a political rival to drop a primary challenge against the congressman. Brady still controls the Philadelphia Democratic machine, but that machine is starting to look more and more like GM in the 70s. Former Deputy Mayor Nina Ahmad seems like an excellent progressive alternative. And with a remap of the state looming, Brady could be put in even weaker position as his new seat will include a lot of people who've never been represented by him.
Maryland's Sixth Congressional District (Western Maryland)
2016: Clinton 55–Trump 40
2012: Obama 55–Romney 43
2008: Obama 56–McCain 42
If you don't live near Washington, DC you've probably never heard of David Trone. If you do, then his nonstop commercials drove you insane when he was running for the neighboring Eighth District in 2016. The booze magnate will presumably adopt a similar advertising strategy leading up to the 2018 primary for the Sixth, which is being vacated by Representative John Delaney so he can run for president in 2020 as a moderate (don't ask).
Trone is running as a traditional liberal but he has a history of donating to Republicans to support laxer regulations on his business. So State Delegate Aruna Miller is the better choice for voters looking for a reliable progressive.
However, Maryland has the only effective Democratic gerrymander in the country (the ones in Illinois, Massachusetts, and Arkansas have a minimal net impact on the partisan composition of their delegations) and a suit to redraw the lines is pending before the Supreme Court. If the Court rules against partisan gerrymandering, the map could be redrawn so that the Sixth returns to its pre-2012 state of being solidly rural and Republican. In that case, Democrats should beg Trone to run for that seat. If he spends $13 million tying down Republican resources, that's a net win even if he loses.
Michigan's 13th Congressional District (Detroit)
2016: Clinton 79–Trump 18
2012: Obama 85–Romney 14
2008: Obama 85–McCain 14
After John Conyers resigned in disgrace, a generation of ambitious Detroit politicians who've waited decades for him to step aside floated potential congressional bids. Of the announced candidates, two—Ian Conyers and John Conyers III—will likely split the Conyers relative vote. Considering the circumstances of Conyers's departure it would be nice if Democrats nominated a woman to replace him. Detroit City Council members Brenda Jones and Mary Sheffield and former state representatives Rashida Tlaib and Shanelle Jackson could represent the district instead. (Also a plus: None of them are part of Conyers's family.) The primary field has been a bit slow to develop, so it's hard to discern who would be the most reliable progressive vote among that cohort.
Michigan's Ninth Congressional District (Detroit Suburbs)
2016: Clinton 52–Trump 44
2012: Obama 57–Romney 42
2008: Obama 58–McCain 40
Man, what is it about Michigan Democrats treating congressional seats like peerages? Debbie Dingell, Duchess of Dearborn, is the wife of her predecessor (who was the son of his predecessor); Dan Kildee, Earl of Genesee, is the nephew of the guy he replaced; Lord Conyers of Highland Park has two relatives trying to replace him; and retiring Representative Sander Levin (brother of former Senator Carl Levin and resident of perfectly named Royal Oak) is trying to get his son Andy to win the nomination for his old seat.
If Michiganders feel like breaking this aristocratic fever, State Senator Steve Bieda and former State Representative Ellen Lipton are both viable alternatives who have non-hereditary claims to elected office.
Nevada's Fourth Congressional District (Las Vegas Suburbs)
2016: Clinton 50–Trump 45
2012: Obama 54–Romney 44
2008: Obama 56–McCain 41
This district may appear to be tough win for Republicans, but in 2014 Nevada Democrats put a disaster of a candidate atop their statewide ticket and turnout collapsed across the board. This led to incumbent Steve Horsford losing a shocker to Cresent Hardy. Hardy then lost in 2016 to Democrat Ruben Kihuen, but with Kihuen's career in shambles after a sexual harassment scandal both Hardy and Horsford are attempting comebacks.
But Horsford won't have the Democratic primary to himself. State Senator Pat Spearman is running to his left and as a lesbian, African American, veteran former preacher she's got about as singular a demographic profile as you can find (Horsford is also African American). Horsford has spent the last four years living in Washington instead of Nevada, so Spearman may be a better general election candidate as well. Hopefully they don't split the primary's left-wing vote with a pair of other challengers allowing the relatively conservative North Las Vegas Mayor John Lee to sneak through to the general election.
Colorado's Second Congressional District (Boulder)
2016: Clinton 56–Trump 35
2012: Obama 58–Romney 40
2008: Obama 61–McCain 37
Texas's 29th Congressional District (Latino Houston)
2016: Clinton 71–Trump 25
2012: Obama 66–Romney 33
2008: Obama 62–McCain 37
Illinois's Fourth Congressional District (Latino Chicago)
2016: Clinton 82–Trump 13
2012: Obama 81–Romney 17
2008: Obama 81-Clinton 18
I'm lumping these three districts together because, while they are safely Democratic open seats, each primary has a heavy favorite with most institutional backing locked up. In Colorado, Colorado University Board of Regents member Joe Neguse has edged most of the other prominent Democrats out of the primary, as has State Senator Sylvia Garcia in Texas and Cook County Commissioner Chuy Garcia in Illinois. All are reliable progressives and would ensure Democrats continue to have a diverse caucus.
And that's it for Democratic open seats/primary challenges. Next week we'll turn back to Republican seats that Democrats are trying to take, specifically open seats (including special elections) and freshman Republicans in seats that neither Obama or Clinton ever won.
Robert Wheel (a pseudonym) is an attorney who lives in New York. He tweets here, and his DMs are open.