In kitchens everywhere, recipes and cooking secrets are passed from generation to generation. For many Mexican-Americans, that cooking secret is hot sauce, and if you grew up in Southern California, that hot sauce is uniquely El Pato. The family-owned company has built cult success with its blend of authentic ingredients packed in an instantly-recognizable, duck-covered yellow can. Along the way, El Pato has won over legions of fans and earned status as a pantry staple of Hispanic households. But for all the brand's acclaim and adoration, if you didn't grow up in the sun-soaked state, you've probably never even heard of the beloved sauce.
El Pato is a Mexican-styled hot sauce that comes in a variety of flavors, bottles, and cans. It offers the kind of subtle, spicy tomato flavor that pairs perfectly with a number of classic Mexican dishes. "Most people use it to make traditional Spanish rice," says Robert Walker, the current CEO of Walker Foods, the longtime makers of El Pato. The sauce is a rich tomato base that has been punched up with chilies, onions, and garlic. Robert's grandfather, James Walker, founded the El Pato business back in 1912. After his death, the business went to Robert's uncle, then to Robert's father. He led the company until his death in 1999, when Robert took over at the age of 56. "Taking over the family business was not something I ever intended to do—I had a previous career in a totally different endeavor," says Robert. "However, the people that work here have devoted their lives to this company. I did not want to see their jobs jeopardized, and I realized it was my time to step up to the plate."
Walker Foods is one of the first companies to produce hot sauce in the United States, hence the old-school can it still comes in. It's located in a sprawling eight-acre complex in Downtown Los Angeles, just east of the Los Angeles River. Back in the day, Robert's grandfather hand-delivered cans of the sauce to households and local mom-and-pop shops himself. Up until the late 1980s, El Pato was essentially a California-only product, but has slowly expanded into greater Southwest and Midwest regions since. WalMart also started to carry the sauce nationally during the early 2000s.
The West Coast love for El Pato is impossible to miss, so why doesn't the sauce have a bigger audience?
The beauty of El Pato is its simplicity and accessibility. You can walk into any grocery store in California and buy a can, and the price has always made it affordable to most income brackets. (It currently sells for around $0.69 a can.) But despite its affordability, versatile usage, and cult-like following in California, when most Americans think Mexican-style hot sauce, they think of names like Cholula or Tapatío—not El Pato. Cholula Hot Sauce, which is now licensed by José Cuervo, wasn't introduced until 1989, and Tapatío hot sauce wasn't founded until 1971, but both companies have easily surpassed El Pato in terms of brand recognition and market penetration. Despite El Pato existing for nearly half a century prior to either company, it still finds itself lurking in the shadows of the competition. The company has certainly grown along with its expanding distribution network, but status as a household name still eludes the brand.
There is immense pride in Robert's voice when he speaks about his family's company though. He cares deeply about the sauce, his employees, and its legacy. Robert speaks with no hesitation regarding the future of the business: "Well, I never had children, but my cousin Susan has twin daughters and they each have two children, boy and a girl each, so ultimately the business will go to them." Robert recalls a story of how an airline attendant stopped a plane and reopened its doors to allow him and his colleagues to board because she recognized El Pato's duck logo on one of their jackets. He also mentions the time a bus driver spotted the logo on his shirt and left the bus (full of commuters) to come talk to him about his love for the sauce. Robert has so many of these type of stories. The West Coast love for El Pato is impossible to miss, so why doesn't the sauce have a bigger audience?
---
WATCH: The Home of Hot Sauce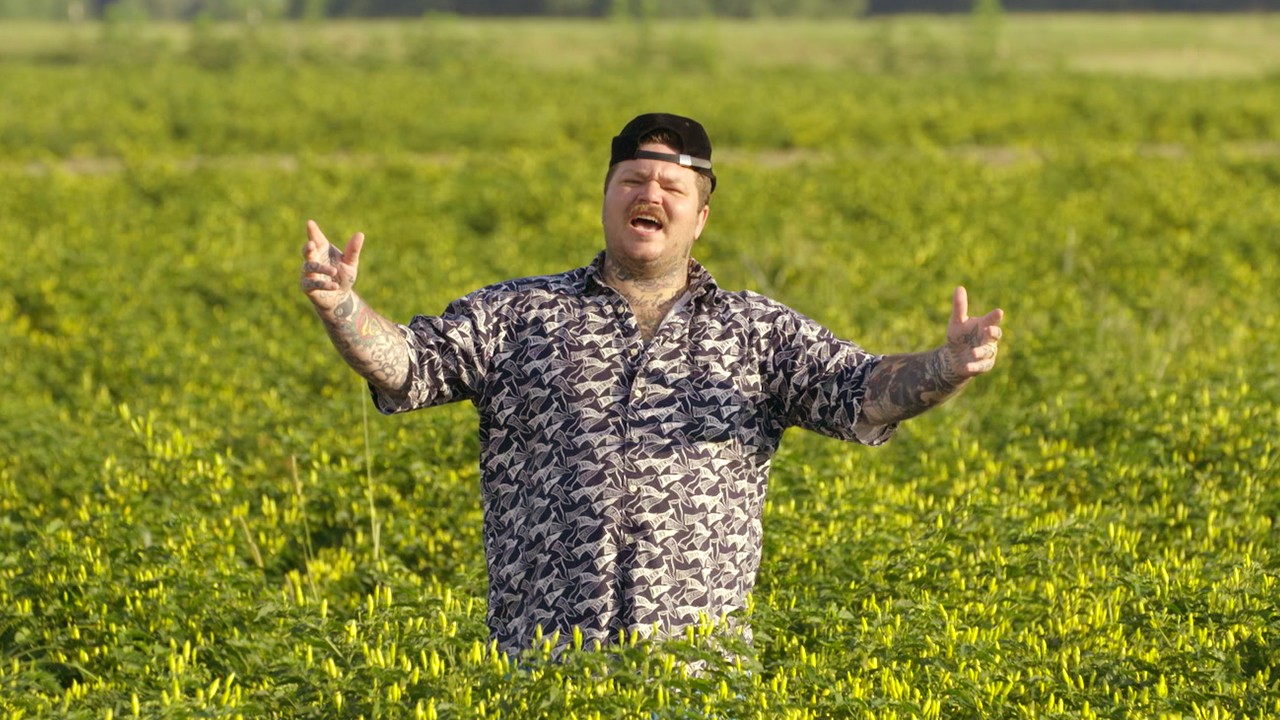 ---
Perhaps it's because their flagship product comes in a can while their competitors come in easier-to-use, resealable bottles. (El Pato introduced a bottled option in 2002 but their most popular product to date is still the can, which makes up over 45% of all sales.) Or is it the fact that Cholula and Tapatío are typically dabbed on top of food while El Pato is commonly used for cooking? It's hard to pinpoint an exact reason, but Robert thinks it comes down to being a family-operated business in a climate of big advertising budgets: "We lack the money to do [marketing] as it should be done. And to introduce the product into new regions takes real investment in terms of promoting it. We wish had deeper pockets to reach into." Cholula pays Top Chef judges like Hugh Acheson to pose with the product on Instagram, and Tapatío has lined up collaborations with the likes of Lay's and Doritos thanks to a partnership with Frito-Lay. El Pato simply doesn't play on those terms—not yet, at least.
READ MORE: 'La Güera' Cures Mexico City's Worst Hangovers with Her Chilaquiles Sandwiches
For many Americans, there is a connection between the taste and spice of the food on your table and your ethnicity that goes right back to childhood. And if you grew up in California, especially in a Hispanic family, El Pato played crucial part in those memories and flavors. That's why so many people—young and old, Mexican and American, and anyone in-between—love the sauce. "People tell me all the time: 'My grandmother used your product. My mother used your product.' The sauce is a part of the family tradition for people in Southern California," Robert says. "It has assumed a role in a place that I don't think any other product can match. There is a sense of love for what this sauce is and how much of the family culture it's become. That is very special to us—we feel it."
El Pato is a shared secret in the greater Los Angeles area, a flavor and a feeling that belongs to no one person in particular. It has helped define the palates of many Mexican-Americans and demonstrated how spice can connect people to their heritage in a way that feels more powerful than simple food on a plate. Kitchens and dining rooms may change over the years, but the recipes (and the hot sauce they call for) stays the same. Even if El Pato never breaks through and becomes a household name, it'll always have a special place in the heart of Californians—and anyone else who has been tipped off to the state's best kept culinary secret.