A team of Egyptian and German archaeologists uncovered a 26-foot statue on Thursday that may be of Pharaoh Ramses II, one of Egypt's most famous rulers.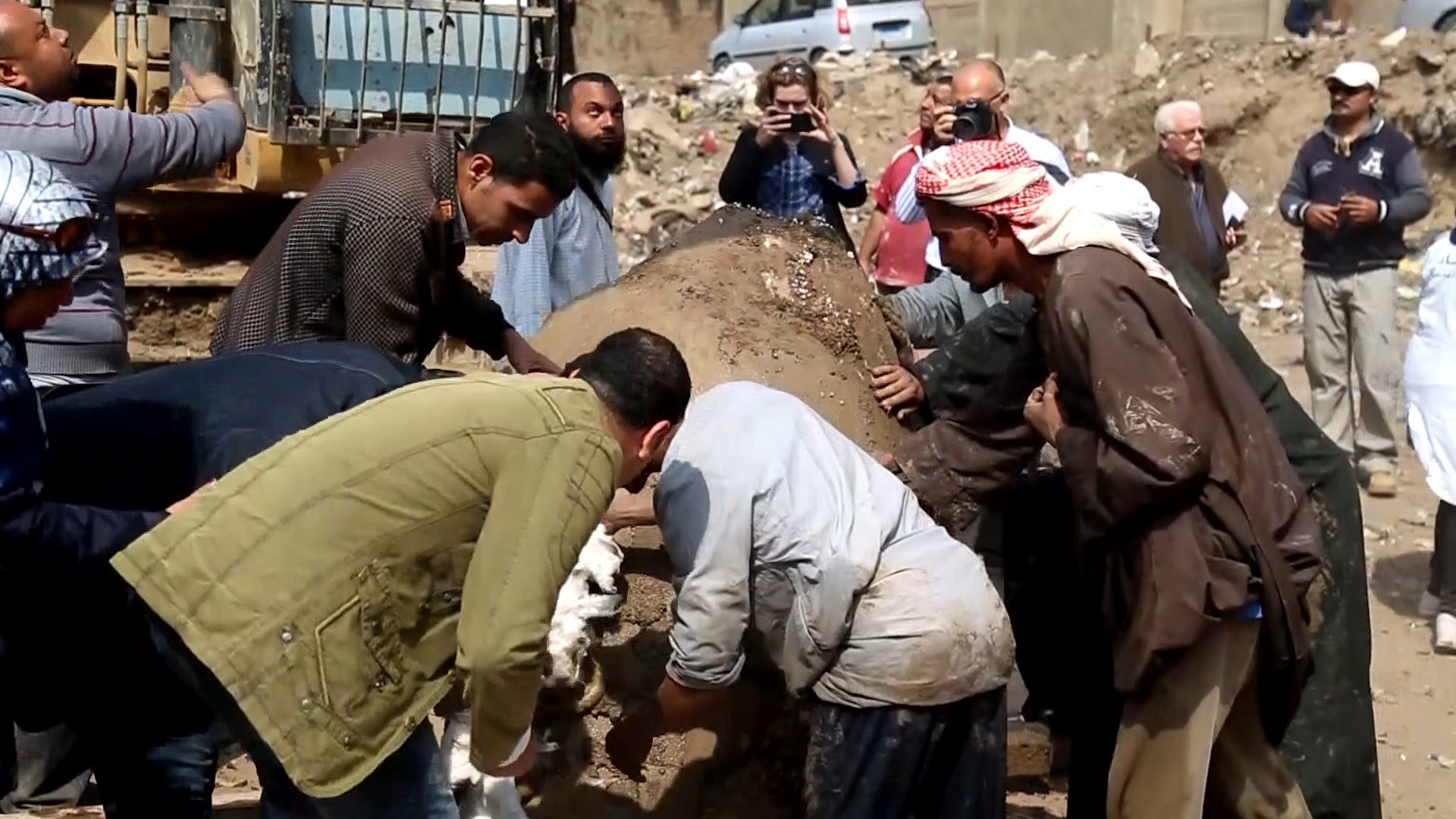 The statue, thought to be nearly 3,000 years old, was dug up in a Cairo slum that stands over the ancient city of Heliopolis. Ramses II ruled Egypt from 1279 to 1213 B.C., and prosperity under his control earned him the title of "Ramses the Great."
Who the statue depicts has not been confirmed since it had no inscription but its proximity to a Ramses II temple suggests that it is of the legendary pharaoh.
A 31-inch statue of Ramses II's grandson, Pharaoh Seti II, was also discovered during the recent dig. If the statues are restored and verified, they will debut at the Grand Egyptian Museum, set to open in 2018.