Images courtesy of Puff, Pass & Paint
It's a bit of a trope, but when you're stoned everything you do seems genius. And though this modus operandi may not get you far in the hard sciences, it's pretty much common knowledge that for most people, cannabis boosts creativity. At Puff, Pass & Paint, the first 4:20-friendly art class, intrepid artist Heidi Keyes is encouraging students in Colorado, Oregon, Washington DC, Nevada, and California—places that have legalized recreational marijuana and are therefore more chill than the rest of the country—to use cannabis as a means to unleash nascent artistry.
"I think that cannabis assists blossoming artists not only in feeling open-minded and relaxed enough to make art, but in actually enjoying the process, which is a huge part of creativity," Keyes tells Creators. Puff, Pass & Paint sessions are a reworking of the "canvas and cocktails" concept, opting instead for "Mary Jane and Monet." Classes focus on creativity, experimentation, introspection, laughter, and fun. And though some students are regular makers, many haven't created anything since they were children. "Cannabis helps us break out of our shells and rediscover the childlike wonder that exists in making art, in using our hands to paint and write and draw and play with clay."
Smoking weed is less taboo that it used to be, but Puff, Pass & Paint dismantles other stigmas, too. Some students worry about embarrassing themselves if they "aren't artists." Each class features instruction for those who want coaching, but Keyes wants students to focus on enjoying the process of creativity rather than making a perfect finished product. "If people are stressing about their works in progress, we laughingly joke that perhaps they need to smoke a bit more," she says.
Just as there's no typical cannabis user, Keyes welcomes curious individuals from all walks of life, provided they're over 21 with a valid ID. "In one of my first classes nearly four years ago, I had a woman in her twenties bring her grandparents, who were in their 80s," Keyes says. "They smoked for the first time in 40 years, and watching a grandmother laughing and painting and passing a joint to a college student just warmed my heart, because without art and cannabis, they never would have made that connection together."
For some students, smoking weed legally is transformative. "A group of older women from Nebraska came to a recent class to celebrate—get this—retiring from very high-powered governmental jobs that they couldn't even discuss and to cheers their new-found freedom to consume cannabis again," Keyes shares.
A keen advocate for the healing powers of art and marijuana, Keyes also works with and donates class spots to veterans groups and other non-profits. "Just a couple of weeks ago, in San Francisco, a veteran had been gifted a spot, and he came up to me afterwards with tears in his eyes to tell me that this was the first time he had felt relaxed since he returned from combat," she says. "This isn't just a class or a business for me—it's a movement."
For now, curious folks have to travel to a Puff, Pass & Paint outpost in a green state to get their art fix. But in the future, Keyes hopes more people will have the freedom to comfortably create, laugh, chat with strangers, and legally consume cannabis in an encouraging and inspired setting. "The kind of people who want to smoke weed and make art are the best people in the world. Art and cannabis are healing, relaxing, essential, and make the world we live in a little bit better," she says.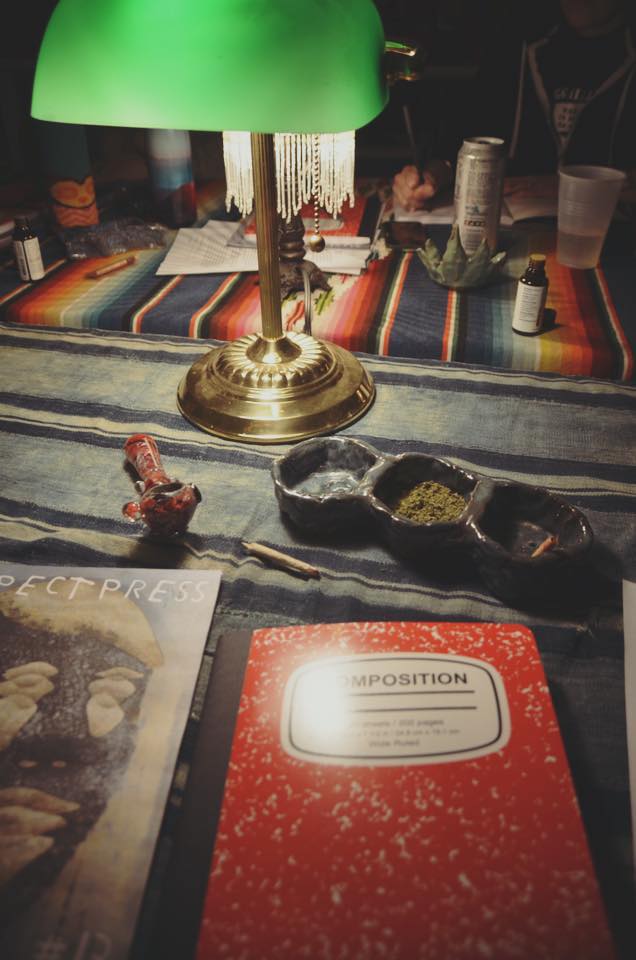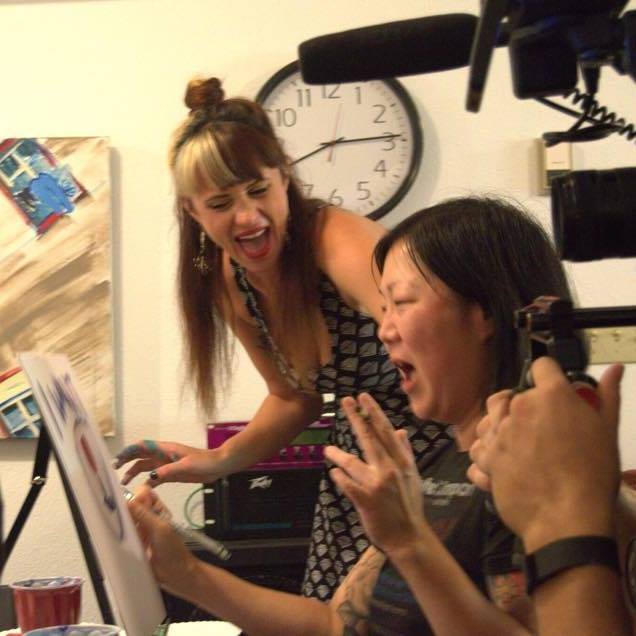 Click here for more information or to find a Puff, Pass & Paint class near you.
Related:
The By-Women-For-Women Head Shop Burning Weed Bro Culture Down