Six are dead, two are in hospital and a country is in mourning after a man with a gun opened fired into a Quebec City mosque Sunday night.
Police have charged Alexandre Bissonnette, 27, with six counts of first degree murder in connection to the shooting. The motive has still not been released by police but Bissonnette has been described as a far-right Trump supporter who was radicalized by nationalistic leaders. Bissonnette has also been charged with five counts of attempted murder.
The names of the dead have been released by the Quebec coroner's office:
Mamadou Tanou Barry, 42 
Abdelkrim Hassane, 41
Khaled Belkacemi, 60
Aboubaker Thabti, 44
Azzeddine Soufiane, 57
Ibrahima Barry, 39
The men killed range from civil servants to university professors to grocery store owners. One of the victims, Azzeddine Soufiane, told Le Soleil in 2009 that he never experienced any troubles during the 20 years he lived in Quebec.
"We live in society, we live in peace, and we hope that it will continue like this," he said.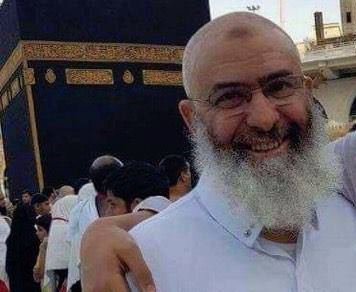 Jean-Michel Allard Prus did his undergraduate with Bissonnette at Laval and at one point was in a group project with the 27-year-old. Allard Prus said that because the two had different leanings, himself left and Bissonnette right, they would debate politics online and in person.
"He was a pro-Israel and pro-Trump guy," Allard-Prus told VICE. "He didn't have his arms open to immigrants you could say. He was against all gun control. He could have been a perfect Republican."
Allard Prus said that in person Bissonnette was quiet and didn't speak up much in class but online his personality would change.
"When we were in person and working on the paper, he was a normal guy, he was timid. An introvert who didn't speak to a lot of people. I never would have talked to him if I wasn't forced to be with him by the professors," he said.
"He didn't make a lot of friends in our classes and didn't ask a lot of questions but on Facebook he was more aggressive, like a troll. He was always challenging people on Facebook, he could be very rude."
Allard Prus said, in the last year, Bissonnette trolling habit became more and more prominent, saying "he didn't want to have a constructive argument with people, he just wanted to say anything and start a fire." However, while Bissonnette would troll online, Allard Prus said he didn't see a violent side and that, in their conversations, immigrants wouldn't come up very often.
"He never spoke of violence as a political way of expressing himself. He never talked about violence and seemed to be against violence in general. So I think that in the last year, there was a radicalization process."
The Globe and Mail has reported that it was a speech given in March by the French nationalist Marine Le Pen which may have inspired Bissonnette.
Toronto Imam Yusuf Badat said that there is a feeling of "a combination of shock and sadness" within his community as a result of the attack.  Badat didn't want to speculate on the motive of the shooting prematurely but said there is a sense that Islamophobia is growing in Canada.
"Previously, walking into their mosques, [congregants] would feel very comfortable and now they're looking around and being more vigilant," Badat told VICE.
"Obviously we see south of the border Muslims are being targeted, the other day a mosque was burnt down in Texas. There is a fear that this might spill over and this right-wing ideology might fester into what we saw in Quebec."
Over the last few years, several mosques have been targeted in both Canada and the United States. Last year, a pig's head was left at the Centre Culturel Islamique de Québec, the same mosque where the shooting took place, with the note that read "Bon appetite."
However, Badat said the cross-Canada vigils held tonight for the victims were heartening to the community.
"We need to remove the ignorance and all tackle as a community, as a nation together, all forms of hate and violence," he said. "I think when we come together and work together it will bring better situations and circumstances."
Follow Mack Lamoureux on Twitter