Nine years before Rosa Parks refused to sit in the back of an American bus, Viola Desmond refused to sit on the balcony of a Canadian movie theater.
Many people, even in Canada, don't realize that the country has its own history of slavery and racial segregation. And, until recently, even fewer knew the story of Viola Desmond's resistance. But her legacy will be cemented this year: Desmond is set to become the first Canadian woman to be featured on the $10 bill.
Viola Irene Desmond was born in 1914 into an interracial family, which was highly uncommon in early 20th-century Halifax. Nonetheless, both her parents became active and prominent members of various community organizations that championed racial justice, according to the Canadian encyclopedia.
As an adult, Desmond built a career as a beautician and salon owner. Around 1940, she started the Desmond School of Beauty Culture, where she mentored dozens of young, mostly Black women who wanted to become beauticians. She also created her own line of hair beauty products for Black women that were sold at the salons started by her school's alumni. Perhaps having inherited her parents' activism, her vision was to give Black women professional opportunities not otherwise available to them.
Canada abolished slavery at the end of the 18th century. Still, although never explicitly supported by Canadian law, racial segregation was practiced throughout Canada well into the mid 20th century, quietly enforced by businesses, schools, and other institutions. Desmond's actions, however, helped to change that.
---
Watch: The Legacy of Mae Jemison, the First Black Woman to Travel to Space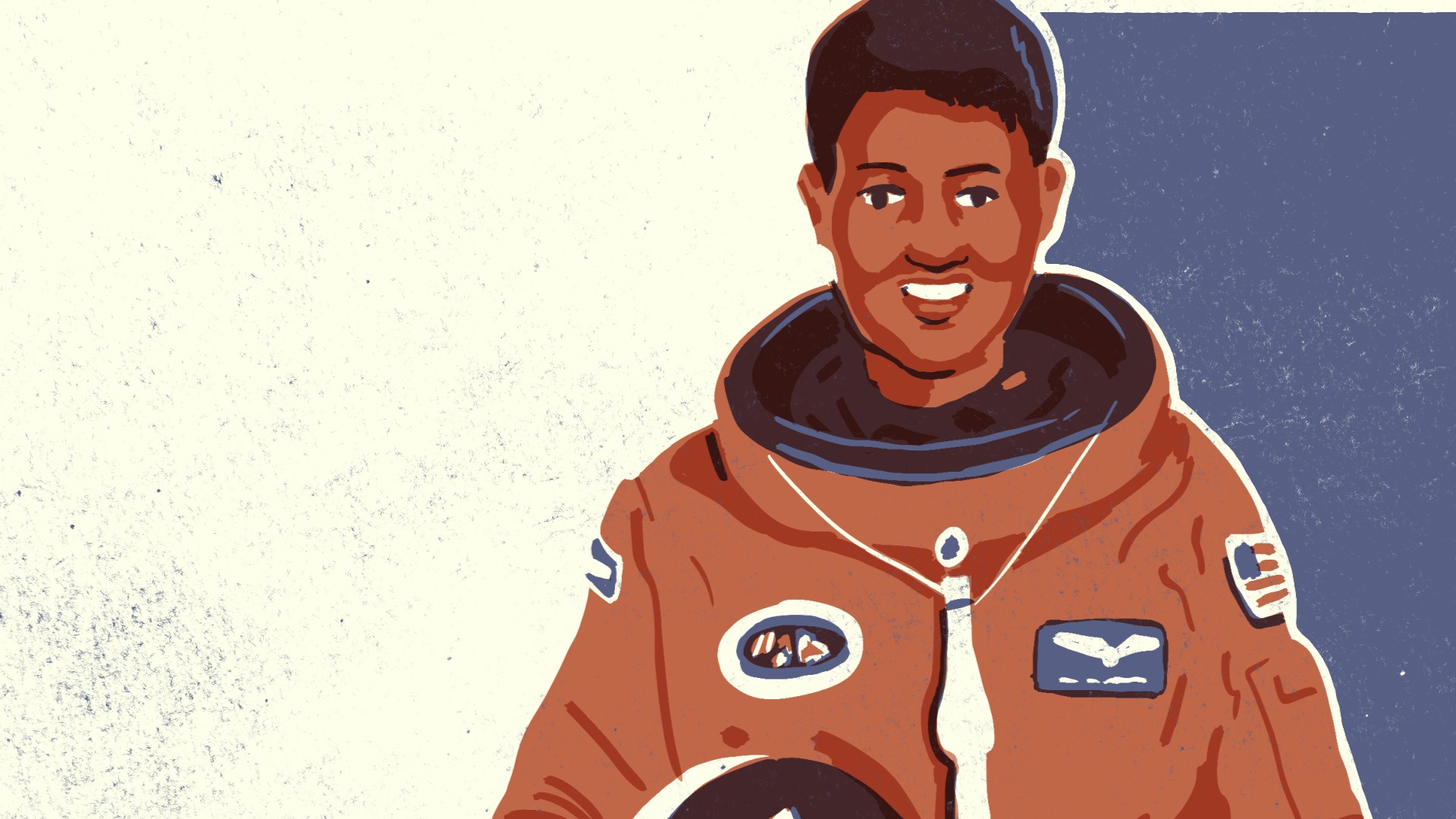 ---
On one evening in November 1946, then 32-year-old Desmond made an emergency stop in the town of New Glasgow after her car broke down en route to a business meeting. While passing the time, she decided to see a movie at a nearby theater called The Roseland. She bought a ticket and was given one for the balcony area—the seating implicitly reserved for non-white patrons. Not knowing the unspoken code of conduct there, Desmond walked onto the main floor. "The usher came up and said, 'Miss, you are sitting in the wrong seat, you can't sit here, that seat is more expensive,' so Viola said, 'OK, I'll go and pay the difference,'" Desmond's sister, Wanda Robson, recalled to CBC News last year.
Desmond returned to the cashier and requested a ticket for the main level. The cashier refused. She offered to pay the one-cent difference for the main floor ticket. The cashier refused again. Realizing there could be no reason for the cashier's refusal other than the color of her skin, Desmond decided to take a seat on the main floor anyway. "But when the usher came again and said, 'I'm going to have to get a manager.' Viola said, 'Get the manager. I'm not doing anything wrong,'" Robson continued in her CBC News interview.
Even after managers intervened, Desmond wouldn't budge. Eventually, the police had to drag her out of the theater and into jail, where she was held overnight.
Desmond woke to find she was charged with refusal to pay a one-cent "amusement tax." Without entitlement to any legal counsel, the judge fined her $26. Race was never mentioned during the proceedings. She lost the case and paid the fine.
"Canada has typically liked to position itself as the inclusive, tolerant nation in juxtaposition to America and its history of racial violence."
Although she lost her case, Desmond's story ended up in many Canadian newspapers, causing a cultural moment of reckoning with the racist status quo. The Nova Scotia Association for the Advancement of Coloured People raised money to fight Desmond's conviction. Still, Desmond lost her appeal. But her lawyer chose to donate his payment to the NSAACP so they could continue fighting for Desmond and the broader cause of racial justice. And they did.
Finally, in 1954, all forms of segregation were made illegal in Nova Scotia—in part due to Desmond's refusal to move from her seat. It wasn't easy for Desmond to be at the center of so much attention, though. After her conviction, Desmond eventually moved to New York City and died there in 1965, at the age of 50.
Today, many wonder why Desmond didn't go down in history the same way Rosa Parks did. And many believe it's because Canada is rarely seen as a racial oppressor. As Jody Nyasha Warner, author of Viola Desmond Won't Be Budged, said in an interview with Habitat for Learning: "Canada has typically liked to position itself as the inclusive, tolerant nation in juxtaposition to America and its history of racial violence. You see this, for example, in the way the Underground Railroad story of Canada as a safe haven is repeated often and well known, while the fact that slavery existed in Canada is virtually unknown. And of course thinking of Viola's story, we imagine racial segregation as something that happened in the US but in fact it was widely practiced in Canada as well."
In 2009, Desmond's sister began the process of clearing Desmond's name by writing a letter to the mayor of New Glasgow asking that the incident at Roseland Theater be acknowledged. The following year, Desmond was issued a posthumous pardon and apology.
But that wouldn't be the extent of Canada's acknowledgment of Desmond. Fast forward to International Women's Day in 2016, when the Bank of Canada launched a public consultation to choose the first Canadian woman to appear on the face of the Canadian $10 bill. According to the bank, a committee went through 26,000 submissions and whittled the pool down to five iconic Canadian women, from which Desmond was chosen. In December, it was announced that Desmond would appear on the bill, set to be released this year (although the exact date has yet to be announced).
"The last thing I'd like you to remember about Viola is that she was a lady," Robson told CBC News on the day of the bill's announcement. "If you wanted another person other than the Queen to be on the bill, you've chosen the right person."