Paula Chavez has worked for a decade at a federal prison in Big Spring, Texas, where she teaches GED and parenting courses to inmates. But she hasn't been doing much teaching lately. The prison's staff has become more and more depleted since President Trump put a hiring freeze in place for the Bureau of Prisons in January 2017.
Now, Chavez said, she's being asked to do unfamiliar jobs such as medical and guard duty. She said she's often pulled out of the classroom to work alone in a housing unit monitoring 300 inmates. Big Spring has lost 37 positions over the past year, a decrease of 14 percent from the 257 positions the prison had in 2016. One impact of this has been the diversion of resources away from teaching, a key part of helping inmates return productively to society.
"The programming is going to the wayside," Chavez said.
The president and certain members of his administration have held out prison reform as a key priority. At a roundtable discussion at the White House in January, Trump said he wanted to give inmates more support in the form of improved education and job training programs, drug treatment, and mentoring. The president even mentioned prison reform in his first State of the Union address two weeks ago, calling for changes that give prisoners "a second chance."
But the reality in America's federal prison system over the past year is staff cuts. The January 2017 hiring freeze was made permanent a year later. Over the past year, the bureau has eliminated 6,000 positions nationwide, a 14 percent staffing decrease from the 43,000 positions in the system in both 2015 and 2016.
Read more: Jared Kushner's prison reforms hit a brick wall called Jeff Sessions
A 2018 spending plan from the Department of Justice published last July recommended a similar cut of 6,132 jobs. The president's recommended budget asked for $7.1 billion for the Bureau of Prisons — no increase from 2017.
To cope with the decreased staff, prisons are relying on something the Bureau calls "augmentation" — shuffling education, kitchen, and medical staff around to cover essential guard positions. Augmentation has traditionally been used sparingly to cover these posts when staff is low during an emergency or a training session, but this year augmentation has become the standard.
The president's 2019 budget justifies the current level of BOP funding by noting that the federal prison population is shrinking. "Recent declines in the prison population coupled with the continuation of contracts with privately-operated facilities ensure that BOP has the necessary space to absorb population fluctuations," the budget said.
The federal inmate population decreased in 2017 by 3 percent compared to 2016, to around 184,000 inmates.
The Bureau of Prisons said the new cuts are part of an effort to "rightsize" the organization. "The BOP does not expect this to impact institutional operations or its overall ability to maintain a safe environment for inmates and staff," the BOP said in a statement. "Likewise, we believe that reducing authorized positions will not have a negative impact on public safety."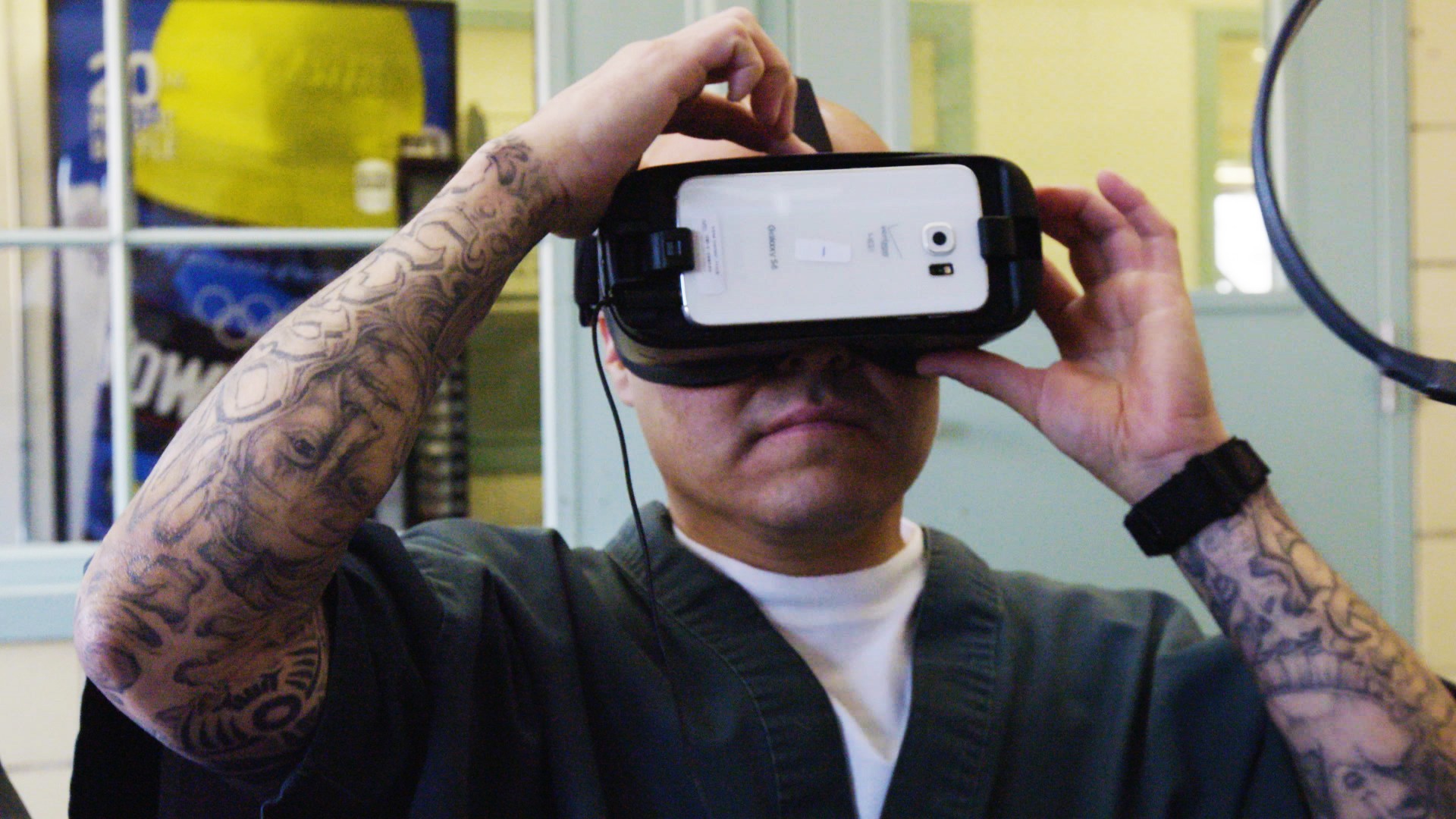 Federal prisons represent a fraction of all incarcerated Americans, about just under 200,000 of the 2.1 million inmates currently being held in federal, state, local, and immigration facilities, according to the Prison Policy Institute.
Corrections officers say they are more concerned for their safety now than ever before. "You're increasing the hazard of the position when you take someone who doesn't know what the keys go to," Chavez said. "I've never been in a situation where I've felt fear of what's going to come, like there is today. If this doesn't stop, someone is going to get killed. It's going to happen."
Staffers inside federal prisons say the cuts are also having a real impact on the programs that help inmates rejoin society. The percentage of inmates in BOP custody enrolled in GED courses who earned their certificates plummeted from 40 percent in 2016 to just 17 percent in 2017. Also in 2017, the BOP ended contracts with 16 halfway house facilities, reducing the number of beds available for ex-felons reintegrating into society.
"With these cuts, we're going back to the old BOP that warehoused human beings," said Shane Fausey, a lock and security specialist at a federal prison in Allenwood, Pennsylvania, who has been with the Bureau for 25 years.
Kevin Ring, a former conservative lobbyist and Republican political aide turned criminal justice reform advocate with the group Families Against Mandatory Minimums, called the cuts "inconsistent."
"At a time when the White House and others are talking about increasing programing to reduce recidivism, you aren't going to have the personnel to carry that out," Ring said. "Those cuts themselves can totally negate any prison reform you do."
Despite a decrease in the number of federal inmates in the past year, inmate-to-staff ratios remain high. In July 2017, the House Appropriations Committee issued a report expressing safety concerns for corrections officers because of the hiring freeze, and directed BOP to "curtail its over-reliance on augmentation."
The committee said the current inmate–to–correctional officer ratio is 8.3 to 1, "a level that is unsafe for staff and should immediately be corrected." In 2015, the inmate-to-officer ratio was 4.4 to 1. Former BOP Director Charles Samuels told Congress that that ratio was preventing staff from providing inmate programs.
Read more: This prison is using VR to teach inmates how to live on the outside
With recent changes to criminal justice policy, including Attorney General Jeff Sessions' directive to prosecutors to pursue longer sentences for drug offenders and increased immigration enforcement, the Brennan Center expects the federal prison population will likely increase sharply in 2018.
Corrections officers, many of whom voted for Trump hoping that his law-and-order approach would result in increased investment in the federal prison system, told VICE News they feel this is a promise broken.
"It's disheartening and it's disappointing," said Chavez, who works with her husband and son at Big Springs prison and voted for Trump. "You've got a president who is playing on the emotions of good Americans. Who better to pull on the heartstrings of to get into office? He knows we all support law enforcement, and he's playing on it but not backing it up."
A prison manager who has been with the Bureau of Prisons for 22 years and requested anonymity because of his management role, said he also thought his vote for Trump would mean more prison resources.
"I voted for him. I thought he could move the country in a better direction," he said. "I didn't think he would decimate our jobs like this. I knew there might be cuts, but this is another level. It's like no one cares about you."
Cover: A guard tower looms over a federal prison complex that houses a Supermax facility outside Florence, in southern Colorado, October 2015. (AP Photo/Brennan Linsley)