Image: Pixabay
Earlier this month, a few dozen companies, cities, and organizations pledged to work together to make cities more livable by promoting shared transportation. The plan, they said, would make urban areas more equitable, accessible, and environmentally friendly—all by gradually eliminating the privately owned personal car and relying exclusively on public transit and tech-led transportation solutions.
Robin Chase, co-founder of Zipcar, said on a conference call announcing the initiative that its success would be measured primarily by seeing if people switch from car ownership to more "efficient" modes of transportation. Carsharing, ridesharing, ride-hailing, public transit, and cycling—"all of those things are needed to replace personal cars," said Chase.
It's a nice idea, but to actually kill car ownership, we're first going to need to have some very uncomfortable conversations about class and equity in the United States. Public transit used to be the great equalizer, but affordable private rides have become the new favorite of the middle class. When richer people give their money to private ride-hailing or carsharing companies, public transit loses money—and that's not good for cities, societies, or the environment.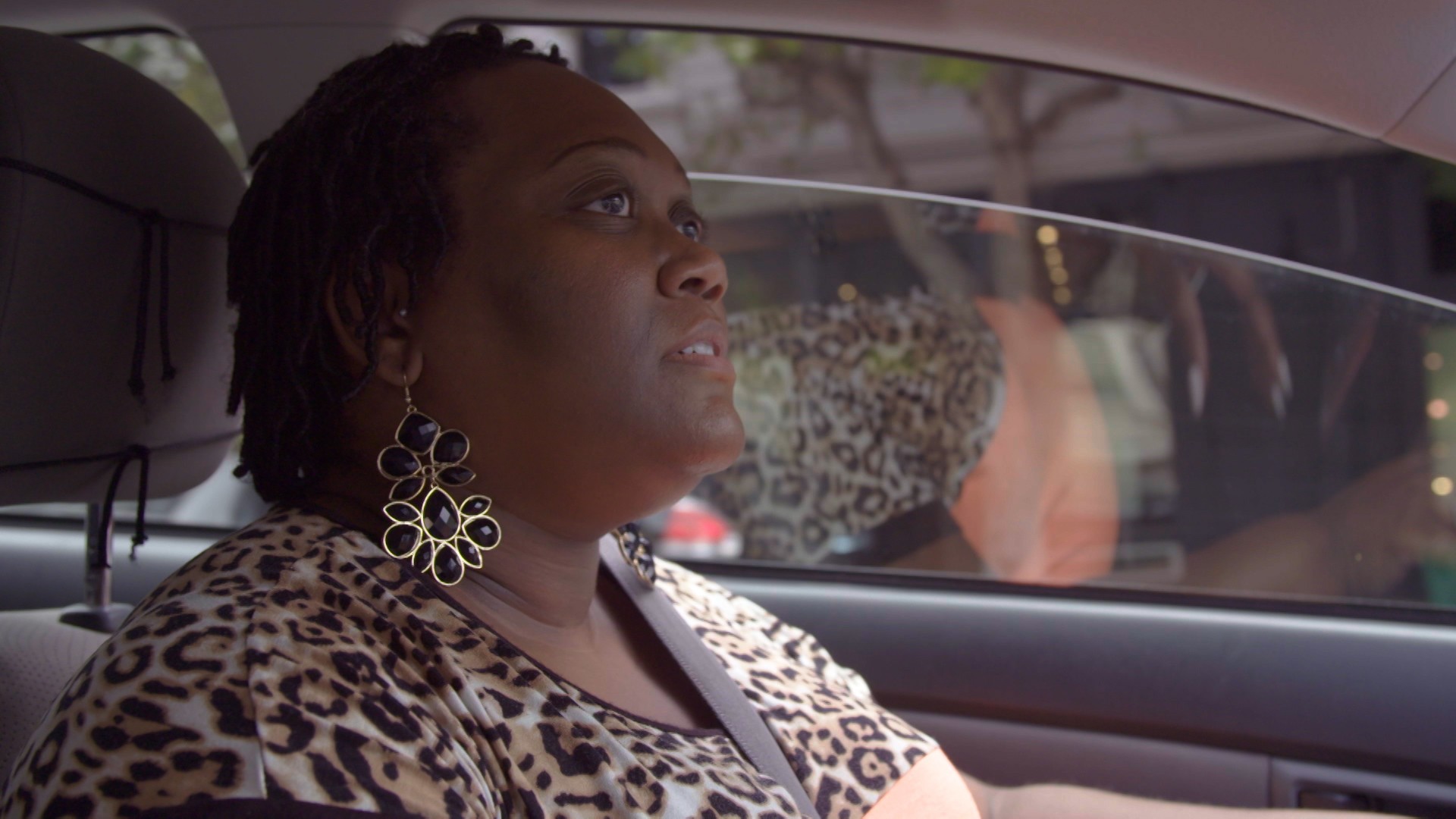 "I think there are clearly equity issues that cities should probably be concerned about," transportation researcher Regina Clewlow told me on the phone from Palo Alto, California, where she was attending a conference on the future of mobility. "At a city level, what one should be considering is, how are the streets used and are they being disproportionately used [by] people who are higher-income?"
In a paper published in October, Clewlow noted that people who typically use car-sharing and ride-hailing services are college-educated and have relatively high incomes. "As cities and transit agencies consider whether or how to integrate these services into publicly subsidized transportation networks, these gaps in adoption among the wealthy and the poor will need to be addressed," she and co-author Gouri Shankar Mishra wrote.
New York City's MTA is plagued by aging infrastructure and unreliable service. People in southern California are ditching public transit en masse. People in lower income brackets are buying more cars, partly because they're moving out of urban cores and need to commute longer distances that aren't well-served by public transit.
Uber and Lyft have claimed their services will help take cars off the road. But as Clewlow's research notes, people in higher income brackets are choosing ride-hailing and ridesharing instead of transit and even walking. A recent study by the Boston Metropolitan Planning Organization noted that 42 percent of passengers said they would have opted for public transit had ride-hailing not been available, while just 12 percent said they would've walked or biked.
This dependence on ride-hailing is having the adverse effect of increasing traffic congestion, which in turn makes bus service slower and more frustrating. Besides, until cities change dramatically—i.e. more parks, fewer parking lots, less sprawl, better accommodations for active and public transit—decreased rates of car ownership likely won't benefit the environment if we're still travelling the same distances in cars.
Read More: Abolishing the Yellow Light Could Revolutionize the Way We Drive
On the shared mobility principles group conference call, Pittsburgh Mayor Bill Peduto said that smart traffic signalization, which changes the timing of lights based on traffic patterns, has reduced congestion in his city by 30 percent. Bus rapid transit systems (i.e. dedicated bus lanes) also cut gridlock. Congestion pricing—like what New York City is planning to implement this year—is another short-term solution, said Clewlow.
These measures are a band-aid solution to ailing public transit systems, which have suffered chronic underfunding for decades with no end in sight. "There's a nearly $90 billion backlog in deferred maintenance and replacement funds for public transit. The United States is currently investing $17.7 billion a year in a public transportation system that needs nearly two and a half times as much," wrote Richard White of the American Public Transit Association in an op-ed last year. And the proliferation of individualized transportation options is going to make public transit worse.
The growth of individualized transportation options is cannibalizing public transit
That's because the people who are choosing to ditch public transit in favor of ride-sharing, ride-hailing, and car-sharing (and autonomous cars, if and when they come) tend to be higher-income people who would have otherwise paid full price for their transit fares. Clewlow said it's those people who have the biggest impact on how governments allocate funding to transit agencies. "You need those fares to justify federal funding," she said.
We'd like to think of the proliferation of mobility-as-a-service companies like Uber, Lyft, Ofo, Car2Go, and friends as an unstoppable force in our new world order. It's a runaway train careening down a hill at breakneck speed, just begging to derail our dependency on private cars. Millennials are killing car ownership, and that's going to revolutionize our cities and save the environment.
The truth, though, is the growth of individualized transportation options is cannibalizing public transit—and without good, reliable, vast public transit networks, we'll never have social and economic equity. So yes, public transit can suck. But if you want to do something that will actually improve the environment and our society, suck it up and get a Metrocard.
Get six of our favorite Motherboard stories every day by signing up for our newsletter .