In November, the Keystone Pipeline spilled hundreds of thousands of barrels of highly-polluting tar sands oil, leaving a visible stain across a swath of South Dakota farmland. It came at an inopportune time: four days before a Nebraska commission was set to vote to approve an extension of that pipeline, the Keystone XL, which would move 830,000 extra barrels of oil per day through the Midwest to refineries in Texas and Illinois.
The pipeline operator, TransCanada, won approval for the Keystone XL over the concerns of local Native American tribes, landowners, and environmental groups, in part because the three-person commission approving the extension was not allowed to consider the spill in its deliberations due to the Major Oil Pipeline Siting Act, passed in 2011, which prevents "safety considerations, including the risk or impact of spills or leaks" to be included when approving or denying route permits for new pipelines.
But now, a federal investigation has shown that the spill was nearly twice as big as TransCanada claimed in November, making it the the seventh-largest onshore oil spill since 2002.
The Keystone Pipeline spilled 9,700 barrels, or 407,000 gallons, a spokeswoman for TransCanada told the Aberdeen American News on Saturday. This is almost twice the amount of 5,000 barrels, or 210,000 gallons, that the company initially reported.
"It's no shock that the Keystone leak was larger than originally estimated," Daniel Sheehan, Lakota People's Law Project Chief Counsel told VICE News. "The only surprising thing about pipelines would be if they didn't spill."
Revisions of pipeline spills are not unusual. For example in 2016, Transcanada initially claimed that an oil spill near Freeman, South Dakota was leaking 187 gallons of oil. They revised that a week later to 16,800 gallons, an almost 90-fold increase.
"There has never been a pipeline spill that has been less than the companies report," said Jane Kleeb, director of Bold Alliance, which fought the Keystone XL extension in Nebraska. "They always underestimate the amount that is spilled, and they always underestimate the time it will take to clean it up."
Read: Why a massive oil spill could not stop the Keystone XL pipeline
TransCanada predicted that its "state-of-the-art" Keystone pipeline would have no more than one significant oil spill every seven years, but November's spill is now the Keystone Pipeline's third major spill since 2011. It isn't just this most recent spill that has environmentalists concerned, in its first year of operation alone, the Keystone Pipeline already had a dozen spills.
"It is not uncommon for estimated spill volumes to be revised at spill sites as more information about the nature and extent of contamination is discovered during the cleanup effort,"Brian Walsh, Environmental Scientist Manager for the South Dakota Department of Environment and Natural Resources told VICE News in a statement
The department maintains that no surface water bodies or drinking water aquifers were impacted by the spill. "All contaminant concentrations were either non-detect or below the South Dakota Ground Water Quality Standards," Walsh wrote, "additional groundwater monitoring events are being required to confirm this data."
TransCanada did not respond to a request for comment.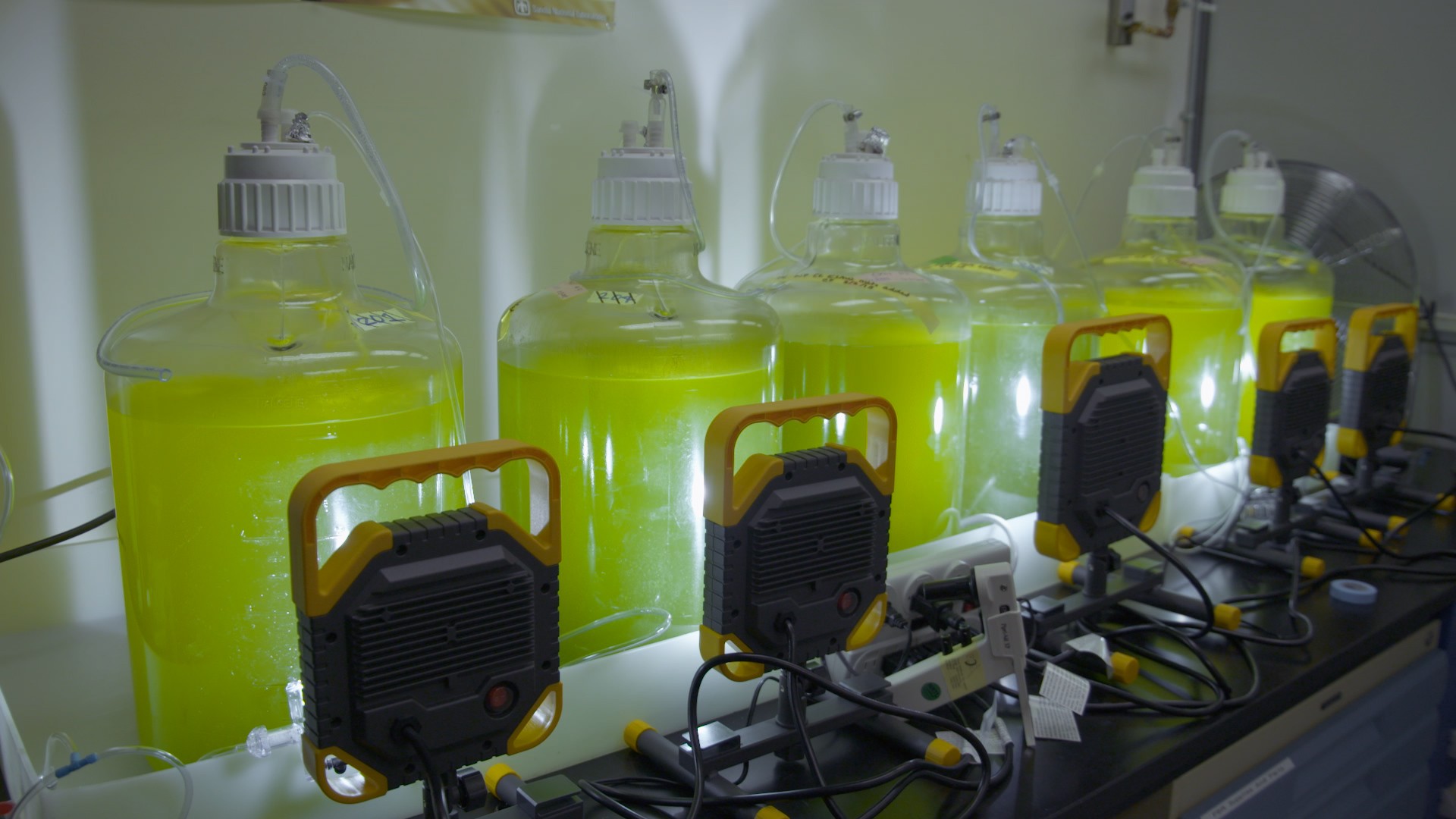 Cover image: This aerial photo shows spills from TransCanada Corp.'s Keystone pipeline, Friday, Nov. 17, 2017, that leaked an estimated 405,000 gallons of oil onto agricultural land in northeastern South Dakota, near Amherst, S.D. (DroneBase via AP)