President Trump's Cabinet chiefs have come under fire for their spending over the past year, from EPA head Scott Pruitt's $43,000 soundproof booth, to Health and Human Services chief Tom Price's estimated $900,000 in private and military jet travel (he has since left the administration). But more unusual is the role that the spouses of agency directors have played in both approving controversial expenses or benefitting from them.
Five Cabinet spouses are now connected to major and controversial expenditures of public funds, including Housing and Urban Development secretary Dr. Ben Carson's $31,000 table, which he claims was chosen and ordered by his wife; CIA officers doing work on behalf of director Mike Pompeo's wife, and federal protection for Interior Secretary Ryan Zinke and his wife on their vacation to Turkey and Greece.
While it's not unusual for agency spouses to have visible, supportive roles at agencies, it is for them to get involved in operational decision-making, particularly since they aren't vetted or Senate-confirmed the way their spouses are. "The level of involvement where you see Ben Carson and his wife picking out the table, that's very unusual," said Jessica Tillipman, assistant dean at George Washington University and an expert on governmental ethics.
Then there are the optics. "When you have story after story of questionable trips, or $31,000 tables, or $43,000 sound booths, you have the compounding of one ethically questionable interaction after another, and it does lead the public to think that perhaps administration officials are not acting in the best interest of the public but rather to benefit themselves and their spouses," Tillipman said.
Here's what we know so far:
HOUSING AND URBAN DEVELOPMENT
On March 20, HUD Secretary Ben Carson faced questions from a group of congressmen about the identity of the person who decided his office should have a $31,000 dining set.
He pointed the finger at his wife, Candy Carson.
"I left it with my wife," Carson told the House Appropriations committee. "I said, 'Help choose something.' But I said, 'The money that is going to be used, we need to take care of the deputy secretary's office. And whatever's left over we can take care of the dining room furniture…' The next thing that I quite frankly heard about it was that this $31,000 table had been bought. I thought, 'What the heck is that all about?'"
Read: Ben Carson blamed his wife for buying a $31,000 table on the taxpayer's dime Carson's testimony put the blame squarely on his wife of more than 40 years, a former realtor who has taken on an "outsized role" at HUD. (Employees tell ProPublica Candy Carson introduced her husband to the department saying, "We're really excited about working with — " before correcting herself to say, "Well, he's really.")
But in Carson's defense, throwing her under the bus wasn't his first choice. When news of his Trumpian design choices were first reported, his office claimed that "Mrs. Carson and the secretary had no awareness that the table was being purchased." Emails obtained by American Oversight, however, show both Ben and Candy were involved in the selection and purchase of the mahogany set. (Ben later said he cancelled the order.)
The couple share a Twitter account and do not sign their tweets, leaving users of the site in the same position as the Housing staffers: guessing which Carson is responsible for official statements about governmental policies.
Mike Pompeo is about to take over for Rex Tillerson as secretary of state, but in his year as CIA director, spouse Susan Pompeo earned the moniker "first lady of the CIA." According to dual reports from the Washington Post and CNN, Susan Pompeo has been working from office space in the agency's headquarters and taking on duties such as traveling with her husband on international trips, monitoring his calendar, acting as a "gatekeeper" for meetings at the office, and other unspecified activities.
Pompeo's activities are all aimed at furthering her role as the honorary chair of the Family Advisory Board, which acts as a liaison between agencies and families, the agency says.
"Mrs. Pompeo's work on behalf of CIA officers and their families has been broadly praised and welcomed, particularly by officers stationed in the field," CIA spokesperson Ryan Trapani told the Post. "She has graciously volunteered her time, much like former directors' spouses, to drive initiatives that specifically make the lives of CIA officers and their families better for nothing more than the proud satisfaction of helping the agency achieve its mission."
Read: Four reasons Mike Pompeo will change the State Department
Susan Pompeo isn't the only one volunteering her time: according to the Post, the seventh-floor office she uses is manned by CIA employees who assist her in her self-assigned duties, though, as the Post notes, the agency emphasizes "that is not their full-time job." Their volunteer work includes preparing "materials, briefings, meeting agendas, and so forth for our programs assisting spouses traveling overseas," Trapani told CNN.
Despite the volunteer nature of the staffers' work, sources told CNN they were under the impression that they were her employees, even though she does not work for the CIA.
An unnamed agency spokesperson also told the Post that "all of Pompeo's work and travel has been reviewed by appropriate agency authorities, and, when necessary, the Pompeo family has reimbursed the CIA."
Interior Secretary Ryan Zinke whisked his wife Lola away for a trip to Turkey and Greece last August, and they weren't alone — something we know by this photo, taken by an unseen third party and posted on Lola's Instagram, and by federal documents, which show Zinke brought along U.S. Parks police officers on the trip to make sure he stayed safe.
Read: Ryan Zinke took his security detail on a romantic vacation
Zinke was traveling solely for pleasure and did not take any work-related meetings while he was there. "In 2016 there were at least five terrorist attacks in Istanbul where the secretary traveled," spokeswoman Heather Swift said as justification for the security, according to Politico.
In February, Steven Mnuchin's wife, Louise Linton, sat down with Elle Magazine clad only in a sweater and heels to explain how "super duper sorry" she was for insulting a stranger on Instagram who criticized her for flying on government jets.
"Aw!!! Did you think this was a personal trip?! Adorable! Do you think the US govt paid for our honeymoon or personal travel?! Lololol. Have you given more to the economy than me and my husband? Either as an individual earner in taxes OR in self sacrifice to your country? I'm pretty sure we paid more taxes toward our day "trip" than you did," Linton wrote.
As it turned out, though, Linton and Mnuchin did ask the U.S. government to pay for their honeymoon (though they later rescinded the request), and they did appear to use a military jet for personal travel, coincidentally booking a military jet for a trip to Fort Knox, just as a rare solar eclipse was occuring.
It was that trip that prompted the nonpartisan ethics watchdog Citizens for Responsibility and Ethics in Washington (CREW) to pore over Mnuchin's travel records. Their investigation revealed in March that Mnuchin had been billing taxpayers for "the most expensive flight options available at every turn," racking up more than $1 million on just seven trips aboard military jets. And Mnuchin did not provide evidence of extenuating circumstances that would justify taking military jets instead of commercial flights, which would have cost less than $25,000 in total, an analysis from the New York Times found. (An analysis from VICE News found that would have saved taxpayers about $975,000.)
"Pretty sure the amount we sacrifice per year is a lot more than you'd be willing to sacrifice if the choice was yours," Linton wrote in the aforementioned Instagram message. "You're adorably out of touch."
Veterans Affairs secretary David Shulkin and his wife spent this Valentine's Day dealing with the fallout of a damning Inspector General report that concluded the couple took a 10-day trip to Europe after lying about its purpose.
Most notably, Inspector General Michael J. Missal concluded Shulkin's office doctored an email to make it seem like Shulkin was getting an award from the Danish government in an effort to secure free airfare for his wife. While abroad, the Shulkins also improperly arranged for free Wimbledon tickets (about which Shulkin later made misleading statements), and used an aide as "personal travel concierge," the report concluded.
"Boss told me 'if she's happy, I'm happy and you're happy,'" the aide reportedly wrote in an email to a colleague.
The first lady of the United States is an official role with an office and a budget, but Melania Trump was pulled into the news cycle after documents revealed in February that Trump's inaugural committee had made a $26 million payment to an event planning firm run by her White House aide, Stephanie Winston Wolkoff.
Details about the company and the nature of the payment were, and still are scant. Melania's spokesperson told the New York Times the first lady "had no involvement" with the inaugural committee "and had no knowledge of how funds were spent." Anonymous sources told the paper much of the money was probably dispersed through Wolkoff to pay contractors and vendors involved in the inauguration. Some money was also used to pay Mark Burnett, the creator of "The Apprentice," who fought to keep clips of Trump under wraps during the campaign, the Times reports. Wolkoff said her firm retained only about $1.7 million of the total amount.
Less than a week after the story came out, Melania "severed the gratuitous services contract with Ms. Wolkoff," a spokesperson told the Times.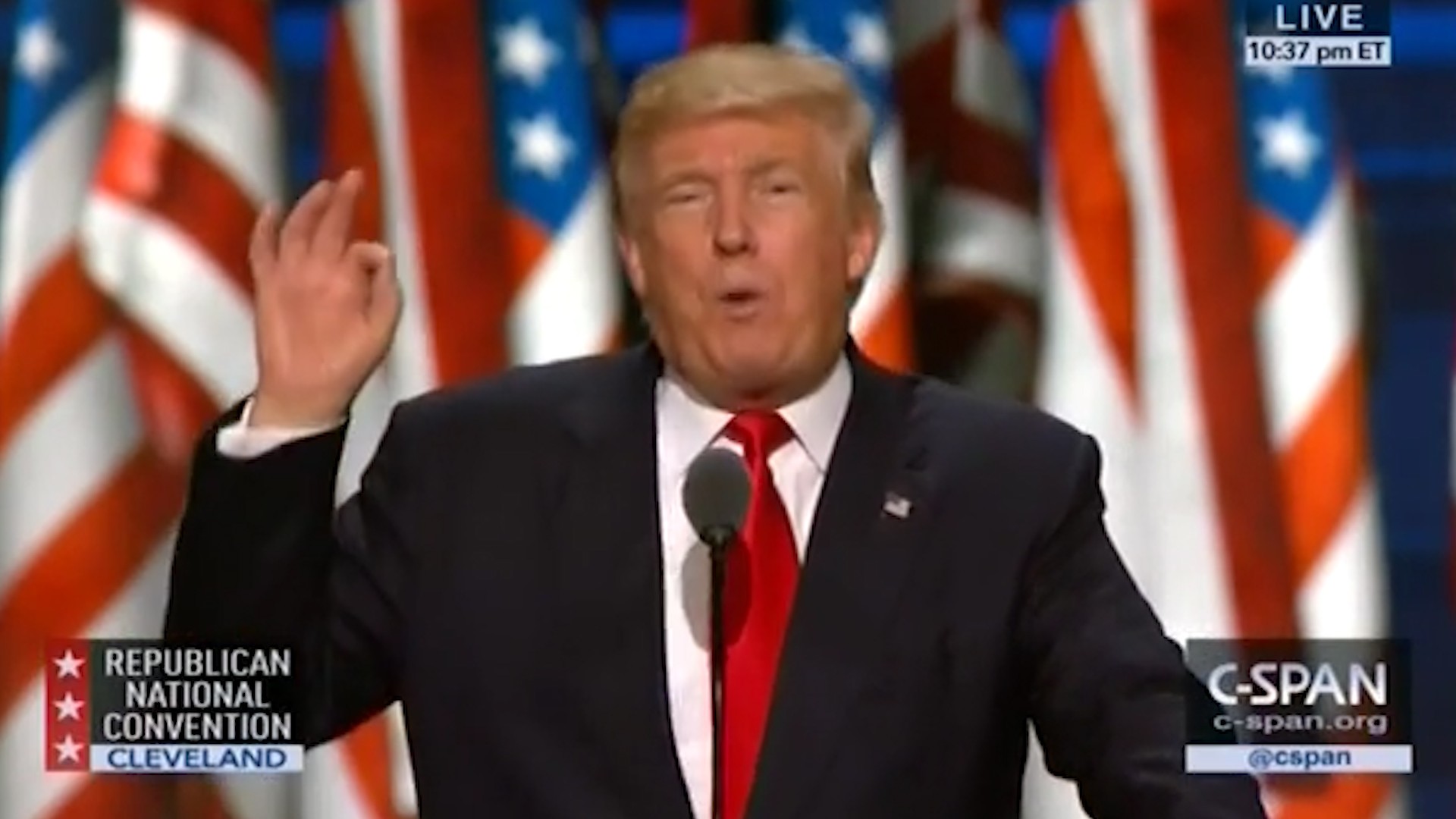 Cover image: Susan Pompeo, Louise Linton, Candy Carson, Melania Trump, and Lola Zinke. Photo illustration: Leslie Xia
Correction 3/27/18:
This piece has been updated to reflect more clearly Mrs. Pompeo's use of office space and CIA staff.