It's a party! By the sea! In Brighton!
Yes, that's right: it's time for the annual The Great Escape festival. Each year everyone in the London music industry jumps on a train (or piles into an Addison Lee), heads toward Brighton, then joins thousands of music fans to see the hottest new acts in the smallest venues. It is like SXSW but with fish and chips instead of BBQ, seagulls instead of stinkbugs, a video game arcade that is good for taking shrooms in.
Anyway, this year, like every year, we're hosting a party. Last year, we had 67 – stars of our Don't Call It Road Rap documentary – as well as XL New Gen-er Abra Cadabra, Coco, Belly Squad, Young T & Bugsey and Shogun come through. It was, to be quite frank, outrageous. This time around we've got singular Northampton rapper Slowthai, the French-born, UK-raised Octavian, R&B innovator Ebenezer, London rapper Kofi Stone and jazz-soul-everything-good BRIT School alum Jaz Karis doing the thing. They'll be playing our party on Friday 18 May, which will see us invading seafront venue Patterns for another year. This is not a game to us, alright?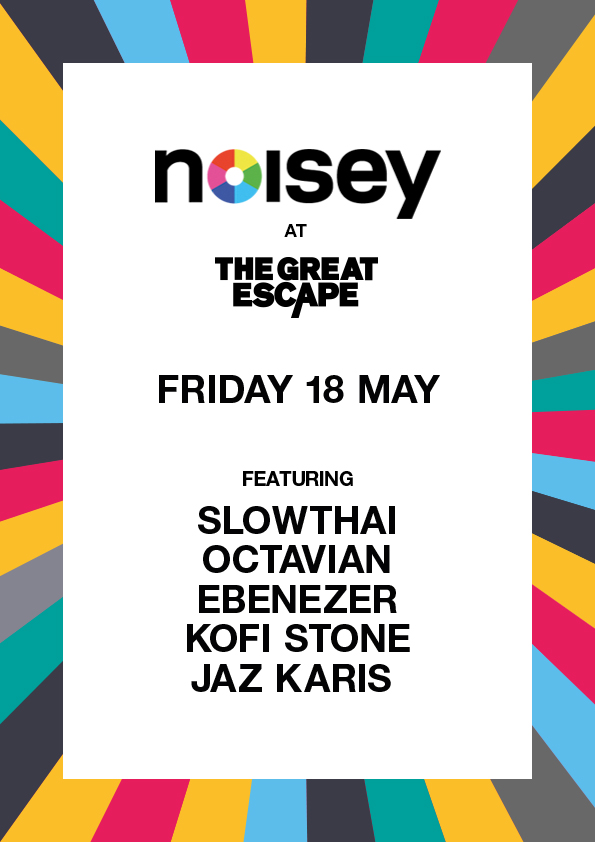 So, to make sure you don't miss out on the fish and/or chips and/or arcades before checking all of this out at our night, get yourself tickets to the festival. There are one-day tickets, full weekend tickets and even 'young adult' ones for those of you who are 16 or 17, at a discount. We've been shouting about the rest of the line-up for the past few months now, but there's so much on – from sprawling guitar bands to MCs to producers – that you'd only struggle to find something great if you don't like music. And if that's the case, are you OK m8??
The Great Escape Festival runs from Thursday 17 to Saturday 19 May in Brighton. Go on – get involved.
You can follow Noisey on Twitter.