Barron County Sheriff Chris Fitzgerald speaking about missing teen Jayme Closs. (Jerry Holt/Star Tribune via AP)
Over the past few days, haunting images of a teen girl with curly, sandy blonde hair and a dimpled smile named Jayme Closs have been almost inescapable. An Amber Alert issued Monday by the Barron County Sheriff in Wisconsin touched off a nationwide search for the 13-year-old, after deputies discovered the bodies of her parents inside their home in a rural neighborhood in the Badger State. Closs was nowhere to be found when cops responded to a 9-1-1 call from inside her residence in the wee hours of that morning.
At a late afternoon press conference on Wednesday, Sheriff Chris Fitzgerald told reporters that an autopsy confirmed James and Denise Closs, Jayme's parents, had been shot to death. But he did not disclose any information on the type of weapon used, the time of death, nor why he had reason to believe the girl was still alive and in danger. No gun was recovered at the crime scene.
"We believe Jayme was home based on the evidence in our case; some of it from that 9-1-1 call," Fitzgerald said from a podium outside his offices, adding, "Is it a random attack or is it a targeted attack? I don't know that answer."
---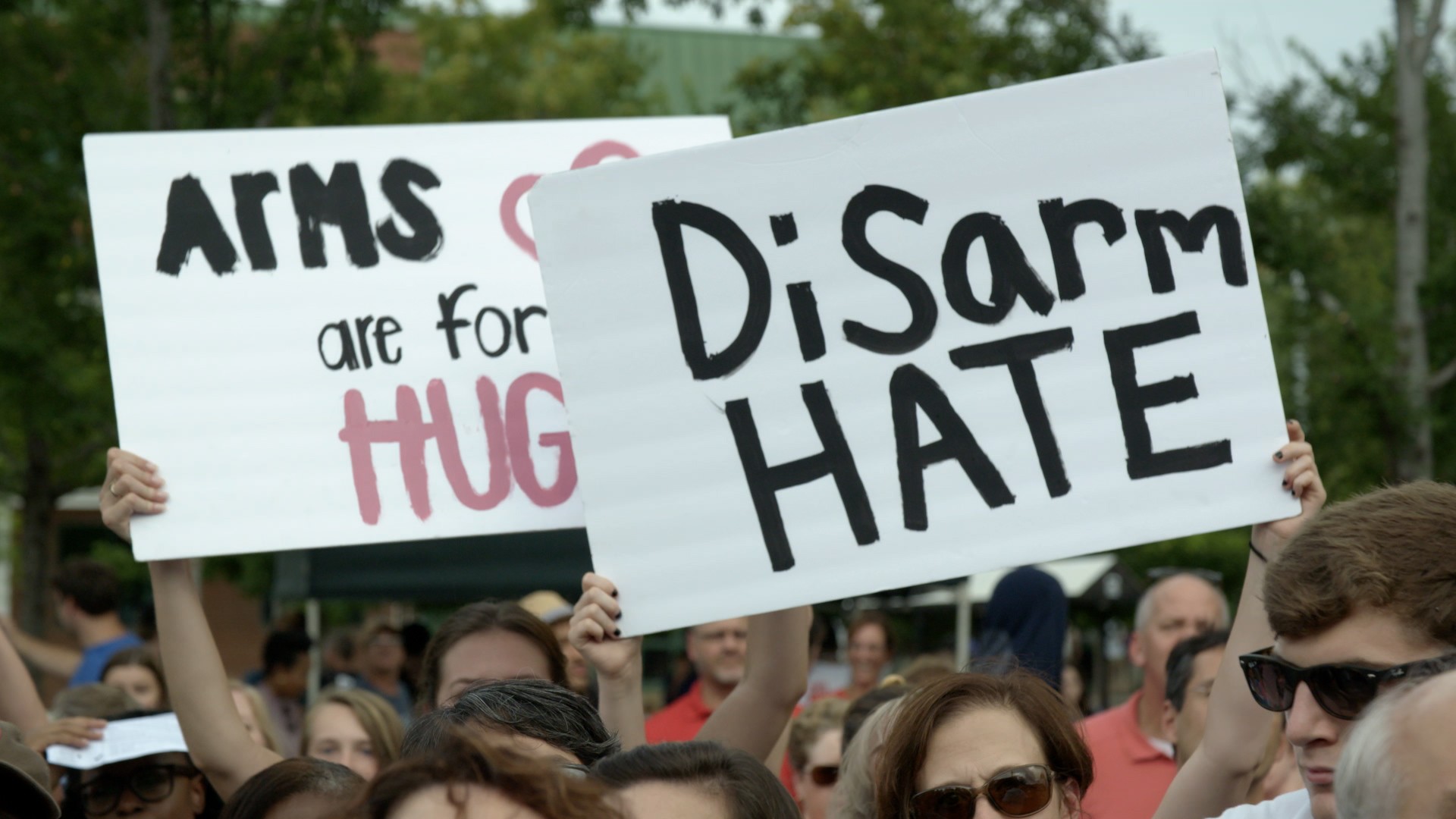 ---
Closs's disappearance shattered the peace in Barron, a county in Northwestern Wisconsin that last year had an estimated population of 45,251 and three homicides, but zero murders the two previous years, according to statistics from the state's Department of Justice. Following his Wednesday press conference, Fitzgerald hosted a town hall meeting with residents and business owners to address their fears and concerns. The media was asked not to attend.
Tom and Joan Smrekar, a couple who live next door to the Closs family, told the AP they heard two loud gunshots shortly after midnight Monday morning. Joan Smrekar said she initially believed the source to be hunters or else someone trying to scare away a bear, but when she found out her neighbors were murdered, it left her shaken up. "This is someone killing someone else, and it is right next door," she said.
The search for the teen girl has led to wild speculation by Internet sleuths that she was abducted by human sex traffickers, along with one more promising lead that appeared to be a dud. But as Barron County's top law enforcement official has scrambled to control the flow of information, the search for Closs has highlighted how technological advances don't always make it any easier or faster to find missing kids.
The Amber Alert—which uses cell broadcast technology that allows for messages to be delivered simultaneously to hundreds, sometimes thousands, of cellphones—hasn't produced any legit hits, as least so far as the public has been made aware. Fitzgerald also noted that investigators deployed drone and infrared camera equipment to survey the Closs home and surrounding area that turned up no signs of the child.
According to the National Center for Missing and Exploited Children, the Amber Alert program has led to the successful recovery of 924 children, but only 53 were said to be a direct result of the wireless technology. And the total number of children found paled with the number reported missing: Last year, the Center claimed, it assisted law enforcement and families with more than 27,000 cases of missing children.
Of those cases, 91 percent were classified as "endangered runaways," and only 1 percent were classified as kidnappings carried out by non-family members.
Thomas Lauth, an Indianapolis-based private eye, said the Amber Alert for Closs may not have helped because authorities didn't have, or at least had not released, any information about what type of car or truck to look out for. "Amber Alerts are effective when there is a vehicle description that goes with it," he explained. "The public is very important in a case like this if there was a vehicle on the actual Amber Alert."
Closs's disappearance conjured up memories of another high profile missing teenager case from 16 years ago. On June 5, 2002, 14-year-old Elizabeth Smart vanished from her house in Salt Lake City, Utah. She turned up nine months later approximately 18 miles away after police received tips from two callers who had seen a man named Brian David Mitchell, a suspect in Smart's disappearance. The tipsters relayed that a man resembling Mitchell was seen walking down the street with two females.
According to Salt Lake City authorities, Mitchell and his wife, Wanda Barzee, kidnapped Smart at knifepoint, after which he raped her while she was held captive in the woods. She was rescued, went on to testify against her captors, and became a child safety advocate as an adult. In 2010, Barzee was sentenced to 15 years in federal prison for her role in the kidnapping, but was granted an early release last month. In 2011, Mitchell was sentenced to life in federal prison following his conviction for kidnapping and unlawful transportation of a minor across state lines to engage in sexual activity.
There's one big difference in the Closs disappearance: So far, Fitzgerald, whose investigation is getting an assist from the FBI, has been careful to avoid suggesting Jayme was kidnapped.
"We have received over 400 tips from our community and across the nation," he said late Wednesday. "Here in Barron, in Barron County, we know these things just don't happen here. Further, in missing child investigations, every second counts."
Deputies arrived at the Closs house about four minutes after a dispatcher received a 9-1-1 call from the residence just before 1 AM Monday, according to Fitzgerald. However, the sheriff said no one actually spoke on the call, even as noises could be heard. "There was no one on site [when the deputies got there]," he explained, "no vehicles in the immediate area."
Joe Carrillo, a Miami-based private investigator who founded a national non-profit that tracks down missing kids and runaways, said as long as Fitzgerald continued dedicating a large amount of manpower to finding Closs, the trail eventually leading her way would remain warm. (On Thursday, Fitzgerald put out a call for some 100 volunteers even as he described receiving 800 tips.)
"Anytime a child goes missing for whatever reason, the general public needs to hear hope," Carrillo said. "The cops may very well know more and there may be another motive they haven't disclosed. Right now, though, what everybody has to be doing is looking for that child."
But Lauth pointed to the remoteness of the location—it's not in a city blanketed with cameras—as a serious obstacle. "When a neighbor's camera captures an unusual car or an unusual person going by, the camera becomes the smoking gun to solving a crime," he explained.
Fitzgerald, for his part, told reporters Wednesday that the police department, the FBI, and state law enforcement had been working around the clock since discovering Closs's slain parents.
"We want to bring Jayme home and put that smile back in her family's hands," he said.
Sign up for our newsletter to get the best of VICE delivered to your inbox daily.
Follow Francisco Alvarado on Twitter.