Vonetta McGee in Blacula. Photo by AF archive / Alamy Stock Photo
In 1988, the Chicago Tribune described actress Vonetta McGee as a heroine from a "bygone era" of film. This was a fair statement—in the previous decade, McGee scored leading roles in a series of hit US films. She held her own opposite heavyweights like Klaus Kinski, Clint Eastwood, and Sidney Poitier, while her Zoe Saldana-esque beauty was heavily documented. McGee charmed Western audiences, but by the time the Chicago Tribune published said article, the star's prowess was largely forgotten—perhaps because McGee also had no time for industry racism. As a Black woman in Hollywood, her job security was precarious, but she openly condemned her industry's prejudice nonetheless.
McGee was born in 1945, an objectively awful time for African-American actresses. Before the late 60s, roles were rare, and pretty insulting. "There weren't many multidimensional roles for [Black women] beyond 'The Mammy' or 'The Exotic Other,'" says Yvonne D. Sims, the author of Women of Blaxploitation: How The Black Heroine Changed American Popular Culture, pointing to Hattie McDaniel's loyal 'mammy' in Gone With the Wind and Dorothy Dandridge's recurrent exoticized roles in movies like Sundown and Tarzan's Peril.
This environment served as the backdrop to McGee's years at San Francisco State College. She studied pre-law and acted with racially conscious Black theatre group Aldridge Players West. Eventually, McGee dropped out of college and jetted abroad to seek acting work. In 1968, she landed major roles in the Italian films Faustina and The Great Silence. Her risk had paid off—though director Alex Cox, who cast McGee in his 1984 film Repo Man, speculates that her international start may have hindered her longevity. "She began her career in Europe, in a film which no one outside Italy, France and Germany saw," Cox tells Broadly.
Not strictly no one. Hollywood honcho Sidney Poitier spotted McGee in The Great Silence and secured her roles in two US films: Guess Who's Coming To Dinner (1968) and The Lost Man (1969). Poitier had great timing—he showcased McGee's talent on the cusp of the blaxploitation era. Inspired by the civil rights movement, the emerging genre sought to right the racist wrongs of Hollywood; Black heroes stuck it to The Man, funk soundtracks reigned supreme, and titles like Boss Nigger were totally acceptable. Moreover, the casts were mainly Black.
---
Watch: British Comedy's Rising Star Michaela Coel on Swapping God for Filthy Jokes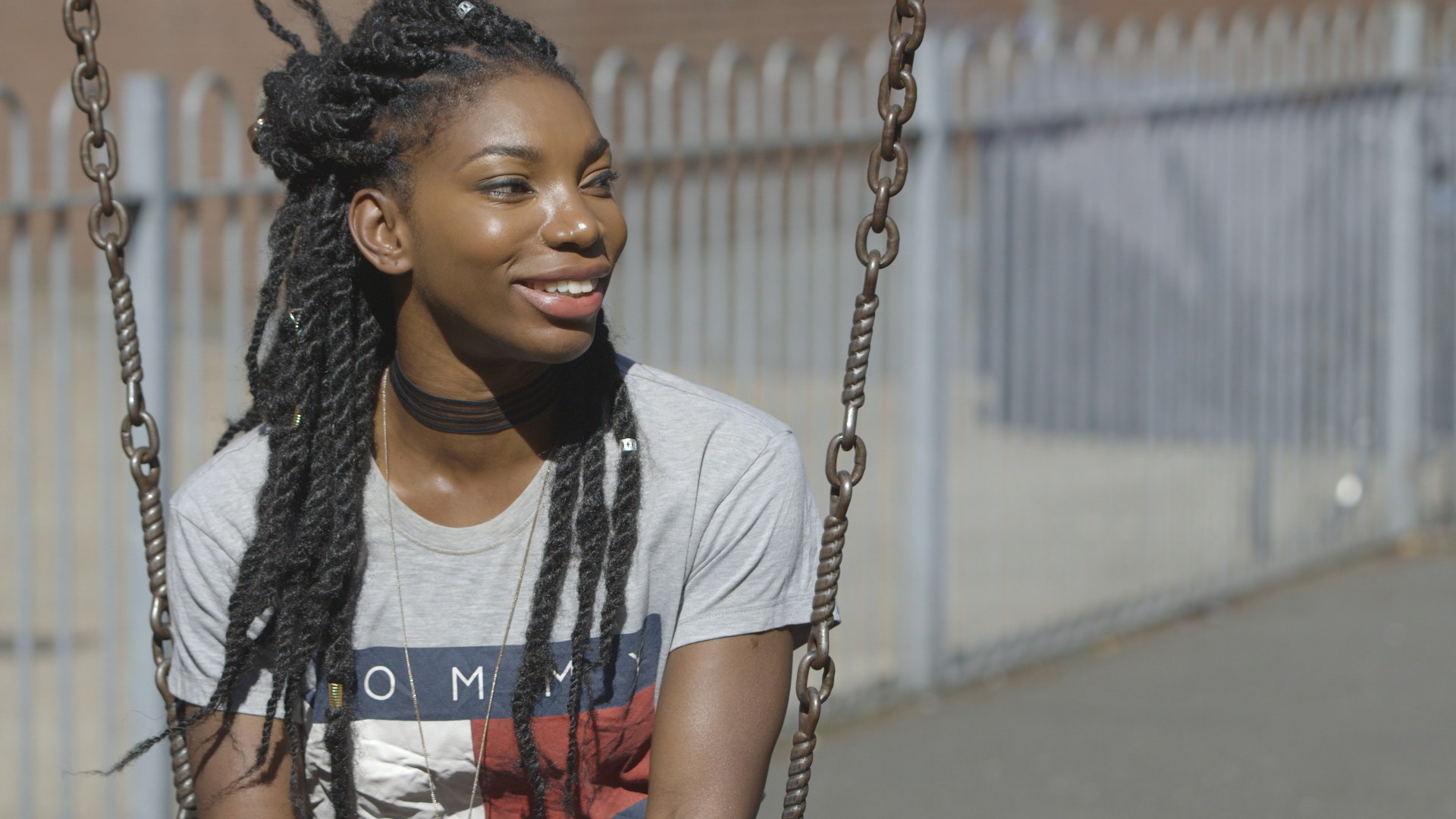 "There hasn't been another time in the film industry when so many African American-oriented movies were created by and for African American actors," Sims says. In just three years, McGee snagged five leading roles in huge blaxploitation films, including Detroit 9000, Shaft in Africa, and Blacula. Blacula was one of McGee's first blaxploitation classic, and with it she imprinted herself in the public imagination. In Blacula's first scene, McGee is a pastiche of African fashions—she sports intricate Masaai jewelry, Cleopatra-like makeup, and a gown lined with Ghanaian kente cloth. She's striking, yet demonstrates what Cox calls an "understated, naturalistic American style of acting."
Blaxploitation films boosted Black visibility, but they were not free from criticism. Junius Griffin, a National Association for the Advancement of Coloured People (NAACP) representative, coined the term from the words "Black" and "exploitation" and, along with many others, denounced the genre's regressive side. In 1973, African-American magazine Ebony asked whether blaxploitation films were "culture or con game." One Ebony writer commented: "In almost total disregard for Black women, such films for the most part, have shunned realistic images in favor of stereotypes."
McGee disliked the term "blaxploitation." The label, she told the LA Times, was used "like racism, so you don't have to think of the individual elements, just the whole." Instead, McGee preferred "Black-film genre." McGee's words serve as a warning not to reduce the range and intricacy of the movement to what Dr. Novotny Lawrence, co-editor of Beyond Blaxploitation, terms "flashy clothes and campy films."
Black-film or blaxploitation, the genre began to decline in 1975. As soon the genre became less popular, studios began dropping the films and its stars. "Fortunately, she was afforded other opportunities," Lawrence says of McGee. "Which I think demonstrates how incredibly talented she was."
Although her job was now at the mercy of white Hollywood, McGee continued to address industry racism. When singer Diana Ross landed lead roles and was hailed as proof of equal opportunity Hollywood, McGee argued otherwise. "She has had the luxury of a studio behind her,'' McGee said. ''This is where a lot of us fell short. We all needed a certain amount of protection. But we were on our own.''
Ebony journalist Louis Robinson agreed."Diana Ross, coming to movies as a musical superstar… is a highly-paid, instant success," he wrote, highlighting that Oscar nominee Cicely Tyson was still paid less than Ross. Since the 70s, several Black figures have echoed McGee's stance. In February 2018, journalist Keith Murphy wrote about the issues faced by "lone, token" Black actors, and how ultimately tokenism doesn't solve industry prejudice.
"Perseverance is my middle name," McGee quipped in an interview about her lead role in 80s TV show Bustin' Loose. McGee also won supporting roles in shows like Starsky & Hutch, Diff'rent Strokes and Cagney & Lacey. Despite transitioning to TV, she never as visible as she had been during her blaxploitation heyday. In 1986, McGee married Carl Lumbly, her onscreen husband in Cagney & Lacey. After the birth of their son in 1988, McGee became less active. She starred in just four more films and one TV show until her tragic death in 2010. Aged only 65, McGee died after a cardiac arrest.
A slew of obituaries brought McGee's name back into the headlines; writers hurried to praise her in a way that hadn't been done since the 70s. Why did McGee remain underrated for such a large chunk of her life? Perhaps because she never became an iconic Foxy Brown figure like Pam Grier; or maybe McGee was felled by the Hollywood prejudices she rallied against. Maybe the lack of recognition was due to a combination of factors, including the industry's hostility to older female actresses. Either way, McGee deserves to be remembered; for her unmistakable talent, her condemnation of injustice, and her championing of Black excellence. "Black film," she once said, "is the most valuable art form in pictures since Andy Warhol and Campbell Soup cans, because of the impact it made on the Black community."