Diane Foley talks to a VICE News reporter at a Life Network pregnancy center in 2016. Screenshot:
VICE News
The Trump administration has been steadily attacking Title X—the nation's only dedicated source of funding for affordable birth control and life-saving reproductive healthcare that served 4 million low-income people in 2016.
They first did so by letting states exclude clinics from Title X if they separately provide abortions, then by prioritizing grant applications from groups that focus on abstinence-only sex ed over those that offer the full range of birth control methods, then, most recently, by proposing a new rule that would ban family planning clinics that provide abortion or make referrals for abortion from even applying for the grants. Medical groups have dubbed that last change the "domestic gag rule," since it forces health providers to withhold medical information—namely, where a patient could get an abortion. (Title X funds already can't be used for abortions.)
Last week, the Department of Health and Human Services (HHS) quietly announced another change that stands to affect the program: HHS installed Diane Foley, the former president and CEO of Life Network, a Christian anti-choice organization that operates two crisis pregnancy centers in Colorado. Foley will lead the office in charge of Title X funding.
HHS announced in a tweet with several other personnel moves that Foley is the new deputy assistant secretary for population affairs, lauding her "long and distinguished career working in the healthcare and the public health arenas."
Foley's new role is known as the DASPA and, as we reported in March, the DASPA has the final say on which groups will be awarded Title X grants for the first time since the late 80s; since then, grant decisions had been made in consultation with a group of officials.
It now seems more likely than ever that crisis pregnancy centers (CPCs) could receive Title X funding for the first time; they were previously ineligible because they don't offer medically approved family planning services like birth control. CPCs, also referred to as "fake clinics," exist to convince pregnant women not to have abortions, often by posing as legitimate health providers, lying about the health risks of abortion, and sometimes by opening locations near actual abortion clinics in hopes of getting people to enter their facility.
To recap: The former head of two crisis pregnancy centers will single-handedly get to dole out $260 million in family planning grants. The Trump administration maintains that there will be no cuts to the program, but with the proposed changes, there could be less grant money given to providers that offer effective family planning methods.
Life Network's site says its mission is to "cultivate a community that values life through the love of Christ" and that it provides "life-affirming alternatives to abortion."
When Tonic contacted HHS for an official statement on Foley's hiring, a spokesperson provided an internal email that Brett Giroir, assistant secretary for health, sent to staff; the email does not mention Foley's former position as CEO of Life Network. In the email, Giroir noted that Foley is a board-certified pediatrician with 30 years of experience, most recently in private practice in Colorado. He noted that, since 2012, she's served as the Director of Medical Ministries for Global Partners of the Wesleyan Church.
Life Network, the organization that Foley led until 2017, offers "sexual risk avoidance programming," aka abstinence-only sex ed, for middle and high school students, under the moniker Education for a Lifetime. As part of her work with that program, Foley told a reporter in 2010 that it's too difficult to teach teenagers how to use condoms and that demonstrating how to use a condom on a banana could be considered "sexually harassing."
In a 2016 interview with VICE News at one of Life Network's pregnancy centers, Foley stated her anti-choice beliefs, saying that she "has very strong feelings that an infant is another life and that the choice occurred before the pregnancy." This view does not recognize cases of contraceptive failure, contraceptive coercion, or rape.
---
Watch Diane Foley's 2016 interview with VICE News: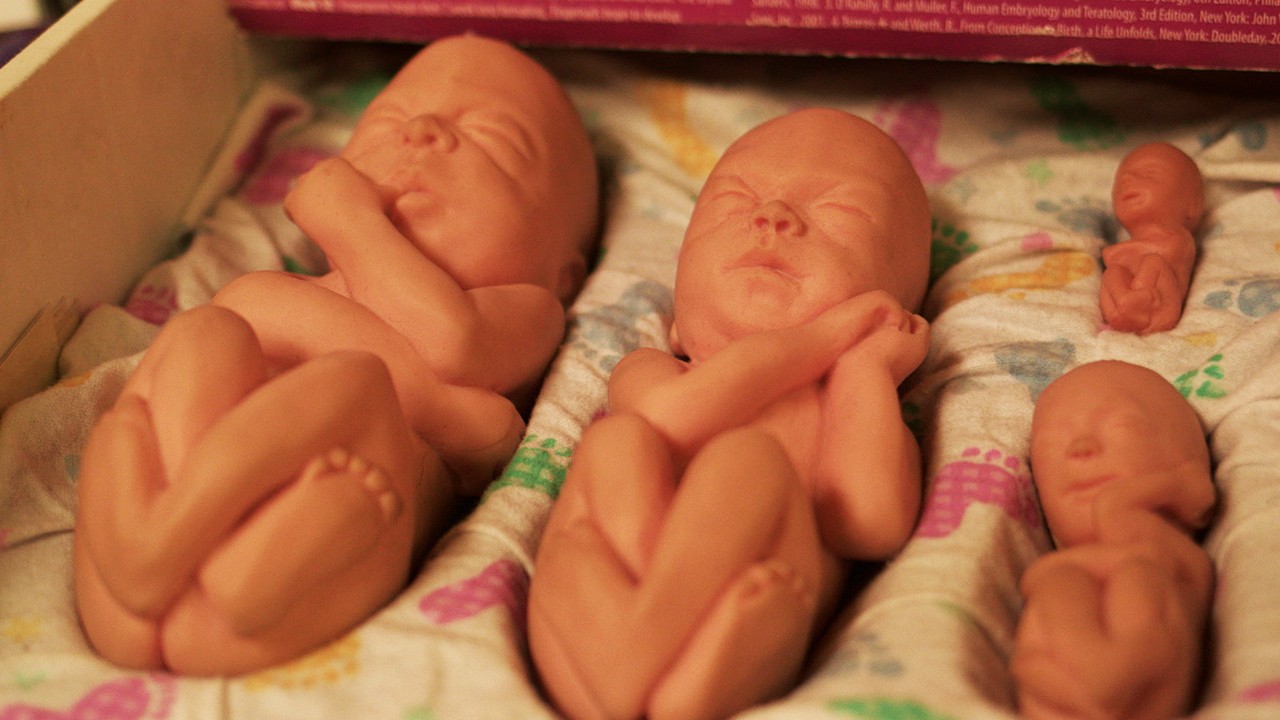 ---
Foley also repeated falsehoods about abortion in the same interview. "The way abortions are done, there is not enough supervision or regulation for them and it puts women at risk. There are not the same standards as other surgical centers, there are not the same requirements in terms of having the same hospital privileges in case something goes wrong," she said. "What I'm concerned about is that there is a sense that it's healthcare for women and there are a lot of things about it that are not good healthcare," Foley added. Abortion care has significantly lower complication rates than other common procedures (like wisdom tooth extraction and tonsillectomy), and patient satisfaction rates are much higher than they are for general medical care.
Another falsehood Foley has repeated, and that her former company Life Network also claims is true, is that abortion causes lasting mental-health problems. In a September 2016 presentation for Charis Bible College where Foley was introduced as the president of Life Network, she claims (starting at 48:30) that this is a condition with an accepted diagnosis:
"There is actually a true, emotional diagnosis that is now starting to be recognized—even though if you look at national media and secular media, they still try to ignore the fact—but there is actually a diagnosis called post-abortion stress and also post-abortion traumatic syndrome, that is a result directly of someone having an abortion or being involved with an abortion that happens," she said. "Here is the thing that is incredible to me. I am a trained physician, went through training, got not one single lecture throughout the course of my training about this situation."
The American Psychiatric Association does not recognize post-abortion syndrome or any related category as an identifiable mental health condition in the DSM-V , a manual that defines and classifies mental disorders.
Slate reports that Foley said in the same presentation that when female patients came to her with a history of depression or substance abuse, she'd ask them if they'd ever had an abortion. Foley said she told these women that, after an abortion, "there is difficulty with relationships, many times there is misuse or abuse of alcohol or other drugs, depression, suicidal thoughts, decreased self-esteem, many times we see this as risky sexual behaviors that come out as a part of that."
There is no high-quality evidence linking abortion to mental health problems, and recent studies found no elevated risk of depression or suicidal thoughts.
Foley also told VICE News that women who come to the clinics discuss three options with counselors: parent the child, put the child up for adoption, or have an abortion. When asked if she would dissuade a woman from choosing abortion she said: "From a personal standpoint, that is not something I could do. I am sure that there is a part of that that comes through as I'm talking with people, but it's not a coercive type of thing" adding, "I also realize that everybody at this point, certainly, in our country, everybody has the legal right to make that choice themselves."
Still, Life Network's site seems to suggest that its clinics use ultrasounds to try to coerce women into continuing their pregnancies: "Through our pregnancy centers we have the opportunity to see God use the miracle of ultrasound to change and save lives."
When reached for comment about Foley's appointment, Georgeanne Usova, legislative counsel with the American Civil Liberties Union, said in a statement:
"Diane Foley's appointment to oversee the Title X family planning program doesn't just raise concerns because of her opposition to contraception, which is central to the program. It's also yet another alarming example of this administration putting extreme ideology before the health and wellbeing of women and their families.
"For close to 50 years, the Title X program has ensured access to affordable reproductive health care to low income patients who would otherwise go without. Foley's appointment is the latest in a series of moves by the Trump-Pence administration aimed at dismantling this program, putting at risk our most vulnerable communities' access to critical information and care."
Planned Parenthood served 41 percent of patients who received Title X-subsidized care in 2015, despite making up only 13 percent of Title X sites. When reached for comment, Dawn Laguens, executive vice president of Planned Parenthood Federation of America, said in a statement:
"Diane Foley has zero professional experience in reproductive healthcare, and the Trump-Pence administration just put her in charge of the nation's program for affordable birth control. Since day one, the Trump-Pence administration has been taking every step they can to undermine our basic health and rights. Foley has a history in spreading medically inaccurate information about reproductive health, and has brazenly equated sex education with sexual harassment. Foley is dangerously unfit for this role."
Kaylie Hanson Long, national communications director for NARAL Pro-Choice America, said in a statement:
"Fake health centers purposely deceive women about our healthcare choices in order to drive their own dangerous, ideological agenda. The fact that Donald Trump appointed Diane Foley, the former president of a fake health clinic in Colorado, to a key position that oversees our nation's family planning program is just further proof that he and his Administration will stop at nothing to harm women and limit our access to vital healthcare."
Learn more on the VICE Guide to Right Now podcast:
Sign up for our newsletter to get the best of Tonic delivered to your inbox.