Image via Deb Haaland.
This is an opinion piece by Deb Haaland, who is running for the U.S. House to represent the 1st Congressional District of New Mexico.
I learned from my parents to revere nature. Their way of teaching my siblings and I to respect the environment was to be in it, and so we spent a great deal of time outdoors. I fondly remember a family vacation at Dismal Swamp - rowing a boat up and down the swamp fishing for several days; once while at the beach in Virginia, my sister and I floated at least a mile out on the Chesapeake Bay on dime store blow up rafts. The Marine lifeguards who swam out to rescue us were surprised that my sister and I were not scared. We calmly sat atop our rafts because the ocean was a familiar place. Running for Congress isn't something I ever thought I would do. I got my start working to get out the Native vote, because I felt more of us needed to be active participants in electing people who would represent us. I persevered election after election, and eventually decided to run myself and won my seat as New Mexico Democratic Party Chairwoman. I was the first Native American woman to chair a state party. After years of grassroots organizing and advocacy, I decided to continue my mission to elevate our Native voice -- in Congress.
If I win, I will be the first Native American woman elected to Congress. Over 10,200 people have been elected to Congress, and not one has been a Native woman.
But, that's not the reason I'm running. Diversity is important, but I have a larger agenda, and it starts with saving our planet. Everything depends on our ability to sustainably inhabit this earth, and true sustainability will require us all to change our way of thinking on how we take from the earth and how we give back.
In September last year, I went to Standing Rock, North Dakota, because I believe the health of our earth and environment are the most important factors for the future of our children and grandchildren, and I saw the #NoDAPL protest as a drum beat for true environmental change that spoke to people across the world.
Over 10,200 people have been elected to Congress, and not one has been a Native woman.
Over-dependence on finite resources, like oil, ignores the ability of our great minds to develop alternative energy for the masses, and in doing so ignores climate change and sets up our students and workforce for failure by not educating them about the needs of our future.
---
Check out more videos from VICE: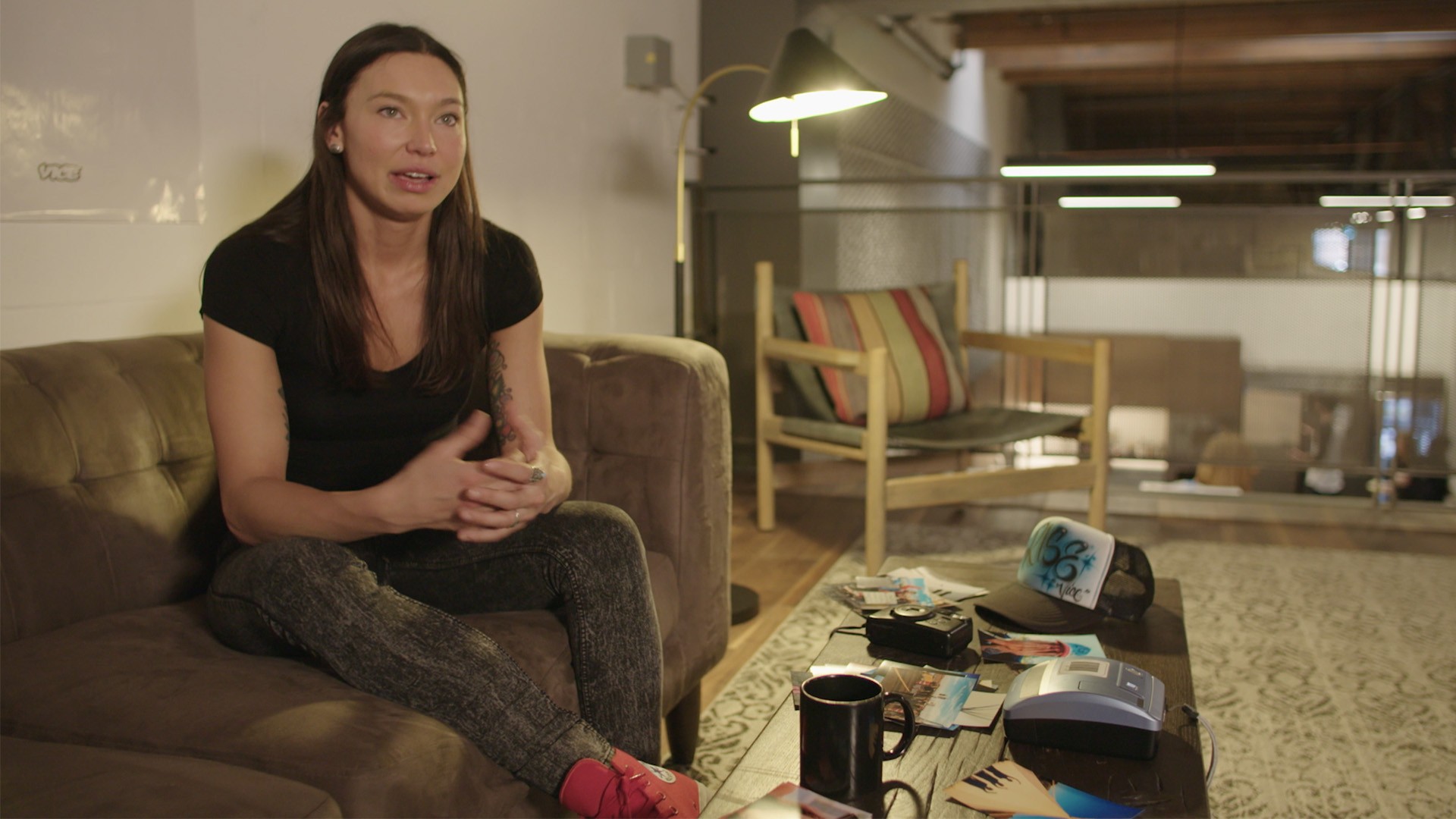 ---
I am a member of Laguna Pueblo, and I come from people who, for thousands of years, perfected agriculture, albeit in a desert environment. Our cultural practices take into deep regard the respect that must exist between people, the land, and the animals - if we are to sustain ourselves and create a path of riches for future generations. In 1680, when my ancestors fought to protect our land, water, culture and traditions for future generations, you and me were the future they envisioned.
It is up to us to safeguard their promise. To do otherwise would be selfish and negligent.
For many decades, I have worked to contain my own personal carbon footprint. I take many steps in my daily life to walk the talk. By remaining true to good environmental practices, I can reduce my own carbon footprint by more than 10,000 pounds of carbon going into the atmosphere yearly. I realize that there is so much pollution being exacted on our environment every day that any one of us could never remedy; however, as an individual, we have complete control over how we live our lives and we should strive every day to take action.
"We can't afford to go backwards, and in Congress I will make it my priority to fight short-sighted politics that commoditize our earth for the sake of profits to the few."
We have a lot of changes to make for clean water, air, and land. I'm particularly invested in clean energy as a solution not only for our environment, but also for struggling communities, like here in New Mexico. We have nearly 300 days of sun per year, and wind and geothermal energy -- there is no reason we shouldn't be a national leader in clean energy, and create an industry and economy of good paying, sustainable jobs.
Unfortunately, the latest move by the Trump administration and EPA Chief Scott Pruitt to repeal the Clean Power Plan – one of the most important steps for this nation in fighting climate change -- shows great disdain not only for our environment, but for our economy and future.
Clean energy contributed 1,056 jobs to New Mexico in 2016, and we have companies investing throughout the state in renewables, including critical job training to make sure New Mexicans make up the qualified workforce for these industries. We can't afford to go backwards, and in Congress I will make it my priority to fight short-sighted politics that commoditize our earth for the sake of profits to the few.
New Mexico also has a long history with the practice of fracking, and Native communities have been hardest hit. In some cases, communities have been engaged in long legal battles over uranium mining that has forever tainted water supplies and caused cancer among the people there. Right now, we are fighting for our ancestral home of Chaco Canyon to be respected, and for the U.S. Department of the Interior to keep their promise to not sell the land or frack within a 10-mile radius of the historic cultural site.
This reality is why environmental justice matters. Whether it's the wild rice lakes on the White Earth Reservation in Minnesota, water at Standing Rock or in Flint, Michigan, by and large, communities of color and low-income communities are most impacted by environmental harms. Coal plants and nuclear waste facilities are built in areas where developers expect little political will or power, and the carrot of jobs is usually dangled to sweeten the deal. This level of manipulation -- making underserved and underrepresented Americans choose between clean water or putting food on the table is injustice at work.
Such communities belong to all of us, and we must always raise our voices to protect our communities from industries that are dangerous to our environment, and work for remediation where the damage has been done -- especially economically. We all deserve clean air, water, and land.
READ MORE: Fight Goes Local After Trump's EPA Ditched Obama's Clean Power Plan
Our earth isn't a commodity to be bought and sold to the highest bidder. We need to fight the short-sighted politics of extracting natural resources without a thought to our future, and promote conservation and clean energy solutions that will help sustain our environment for generations to come.
In June this year, former United Nations climate chief Christiana Figueres, along with other prominent diplomats and scientists, wrote an open letter about the future of our environment. In their estimation, the world has three years before the worst effects of climate change take hold.
This is why I'm running for Congress. Yes, I will be the first Native American woman there -- and I also intend to bring a fierce and dedicated fight to save our planet.
VICE Impact is committed to getting more people registered leading up to the 2018 midterm elections. We are working with Democracy Works' TurboVote challenge , a leading digital voter registration initiative, and grassroots organizations across the country to increase voter registration and turnout in the United States.