A rough sleeper in Manchester (Photo: Chris Bethell)
There are three vacant, boarded-up properties within eyeshot of the strip of pavement where homeless Robin has pitched his flimsy tent on Camden High Street. His bedding is sodden and his bare legs purple with goosebumps. When I ask if the tent is preferable to a shop doorway he laughs and says: "What do you think?"
Under a new programme of confiscations carried out by Camden's own homelessness outreach team and the local cops, however, Robin's precious accommodation could be seized at any moment. It's just the latest ugly move in a nationwide drive to criminalise rough sleeping, as local authorities abuse anti-social behaviour laws and hit the homeless with informal enforcement measures that are near-impossible to track or resist.
A £20 Argos tent might not seem much, but those millimetres of polythene save lives. "I don't even have a tent," a rough sleeper named Mary tells me. "I'm just on the floor at the back of a pub carpark. I'm anaemic, so I get very weak, and I've been a victim of domestic violence so I get scared when drunk people come out. You don't know what's going to happen, getting beat up, rape, murder… and the weather is getting so cold."
These confiscations will leave people even more vulnerable than they already are, exposing them to the elements and driving them away from visible, brightly-lit locations. Camden Council's own director of community services has admitted the programme was partially motivated by complaints from a hotel group – "concerns from tourists coming to the area, saying, 'Look, this is great accommodation but I'm looking out at rough sleepers on the streets.'"
It follows a similar campaign in Westminster – the only London borough with more homeless people than Camden. Islington Council has just launched a similar wave of clearances, binning mattresses and sleeping materials used by rough sleepers around Finsbury Park station. Other swathes of tent confiscations have taken place across London, the UK and the world in the last couple of years – including in Camden's New Jersey namesake. And a 2017 report by Crisis reveals a shocking increase in "informal" harassment of UK rough sleepers – while only 10 percent have been hit with a formal sanction, 70 percent of rough sleepers report experiencing "informal" enforcement measures in the past year.
---
WATCH: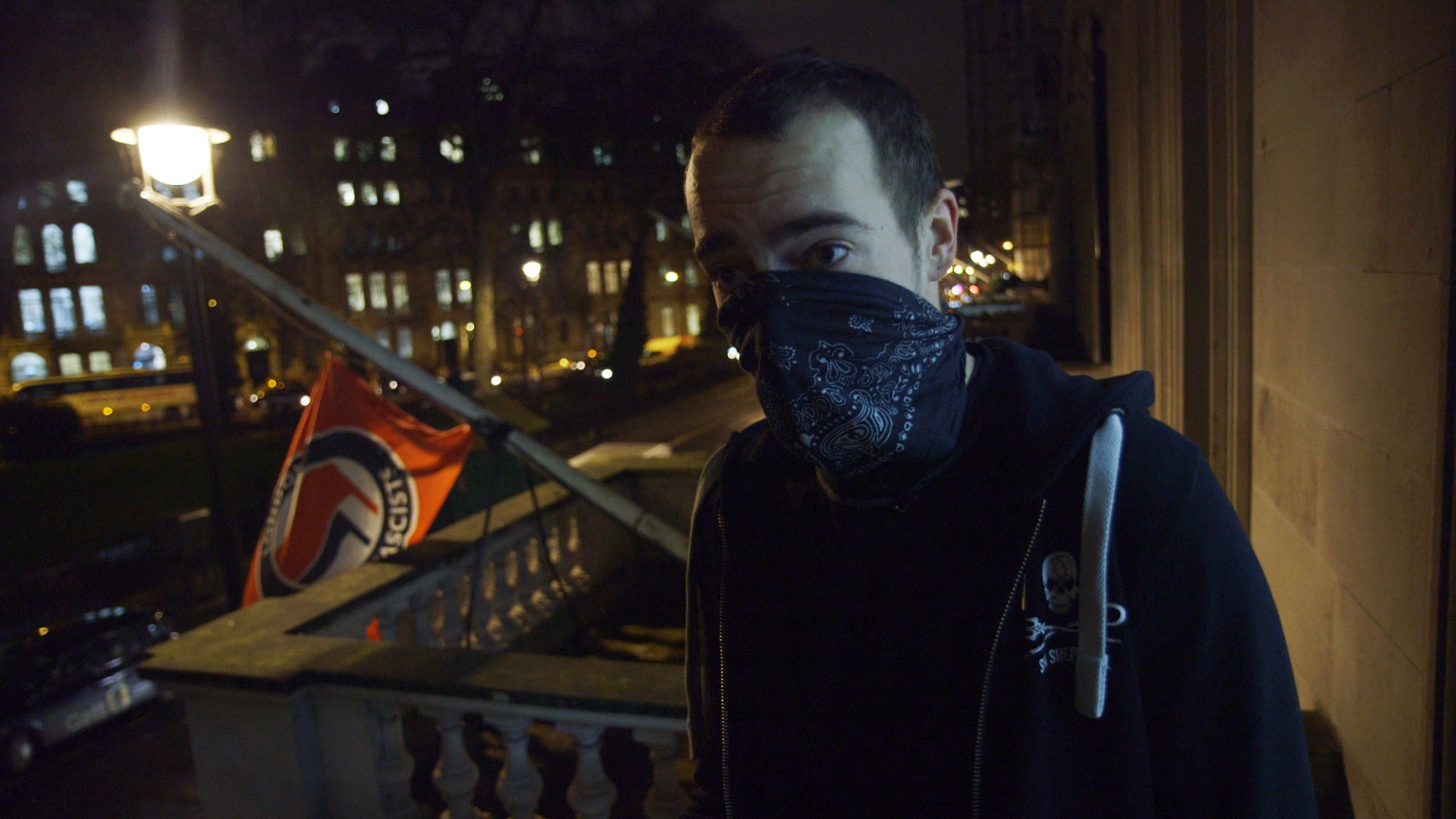 ---
At least four homelessness "hotspots" in Camden have been targeted in the past fortnight, and rough sleepers forced to tear down their own tents. The council initially told VICE they didn't know which laws their own Safer Streets team were following when helping to remove the tents, and said it was a police matter. The Met said they had no part in taking down the tents, and were only there "to prevent a breach of the peace" as the "refuse" was cleared away. Camden eventually confirmed the seizures were made under the Anti-Social Behaviour Act.
As is typical, there is little clarity around the treatment of these rough sleepers. What is clear is that, to them, this feels like a systematic campaign. "I don't even call it harassment," says Achmed, who's been sleeping on the street's of Camden. "Harassment is a crime, but the police have legal means to do this."
In a statement to VICE, councillor Nadia Shah described the confiscations as a last resort offered only when help is refused, saying their Safer Streets team "provides the services and help people need to rebuild their lives away from the streets. The partners are able to use enforcement options when services are refused and especially where there is a risk of harm to the people sleeping rough and our communities."
However, Robin says the council has not helped him and that he relies on handouts from local shops and Camden's "wonderful community" to survive, while Achmed also accuses the council of indifference: "They take our sleeping bags and blankets and think the problem is solved. You can brush one of us away, but you can't brush us all." Crisis found that "eight in ten rough sleepers' most recent experience of enforcement did not result in advice or support being administered".
Help is increasingly hard to come by. A key London hostel was sold off last year to pay for a replacement shelter in Camden. The new hostel was the proud winner of the New London architectural awards back in June of 2016, but the "almshouse-inspired studio flats" still stand closed, and no stand-in beds have been made available. Jon Glackin of grassroots activist group Streets Kitchen tells VICE the replacement shelter is still so far from completion "you wouldn't even squat it".
"They're trying to force people to get help, but there is no help to get," he continues. "To their credit, Camden council [temporarily] rehoused almost 4,000 people after the Grenfell disaster, so we know they can rehouse people if they want to. There's no need for people to be on the street."
"The rats got to him before the body was found. No one deserves that."
But they are on the street, and they are dying there. The average age of death for a homeless man in London is 47. For a woman, it's just 43. That's a lower life expectancy than in any nation on the planet. Hundreds die on the streets of London every year. Discussing the death of a homeless friend in recent weeks, Jon says: "The rats got to him before the body was found. No one deserves that."
"Informal measures" taken against rough sleepers are most commonly a flashlight in the face and a barked order to move on, but they could also be iron spikes suddenly appearing in a sleeping-spot, or the delightful practice of "wetting down" – hosing down areas where people sleep rough with ice-cold water, making them uninhabitable.
As I chat to a rough sleeper named Achmed he does a mocking impression of a "reasonable" police officer turfing him out of a doorway: "Look, don't shout, take it easy, I've explained the law to you… now, I'm going to be angry with you if I have to explain to you again."
Last year, a VICE investigation revealed that one in ten UK councils were moving to introduce Public Space Protection Orders (PSPOs) to target homelessness – "ASBOs for places" criminalising non-criminal behaviour such as public drinking, loitering or camping. Camden has a PSPO criminalising public urination.
Streets Kitchen offers assistance to the homeless, alongside associated projects like Camden Homeless Solidarity. I meet them at their solidarity centre in Haringey, where scores of rough sleepers and vulnerable people gather to share donated food: hot tea, wonky Cornettos and an unexpected job-lot of fancy sourdough bread. They try to run at zero budget, relying entirely on donations.
What do people think the authorities expect rough sleepers to do once their tents have been confiscated? "Rob a bank!" one man jokes. "Die of hypothermia," another says with a grimace. I reverse the question and ask what the rough sleepers gathered there would demand of the council.
One, Tony, seems so jaded by his experiences on the street that he can't even conceive of asking for a house. "A bit of grass for a few people to tent up," he says thoughtfully. "We'd clean any mess up, we'd put everything in the bin. We'd just like a little bit of spare land."