Photo by Steve Mitchell-USA TODAY Sports
Jaromir Jagr, like so many of us, is incredibly talented and unemployed.
People like us, the supremely gifted, are left to wonder how we reached this point in our lives. We look at the landscape and fight to understand how others are plying their trade for fair wages while we are left to refresh our email inboxes in the hopes the Colorado Avalanche have made us a job offer.
OK, perhaps "us" is a stretch (Narrator: It is.) but it's criminal that Jagr has yet to sign a deal for the 2017-18 season when inferior or nearly identical players are already under contract.
There are two obvious reasons for this situation—stupidity and ageism.
Stupidity and Zac Rinaldo are synonymous, but that's not the stupidity at play here. The stupidity is reflected in all 31 general managers but has manifested itself specifically in the form of Arizona Coyotes GM John Chayka signing Rinaldo to a one-year, $700,000 contract on the first day of free agency, because if you don't lock up a guy with 27 points and four suspensions in 275 career games immediately, you're in danger of losing him to some of our nation's finest prison leagues.
---
---
Yes, this is comparing delicious apples (Jagr) with oranges found at the bottom of a dumpster the homeless use for a toilet (Rinaldo), but the fact remains that an NHL team considers Rinaldo useful while every NHL team appears to consider Jagr useless. It's an endemic issue in the NHL, teams believing toughness in the form of hockey players who are bad at hockey are somehow more helpful than hockey players who are good primarily at the scoring part of hockey and not much else. It's how guys like Shawn Thornton wind up with two-year deals and guys like Nik Zherdev wind up playing overseas for most of their careers.
Others that signed UFA contracts this summer include: Brandon Bollig, Ondrej Pavelec, Chris Thorburn, and Dan Girardi (!). These are objectively bad players and have proven for quite some time that whatever talent they once possessed has long since left their bodies. But these are all bargain deals (except for Girardi) for amounts that would never be enough to land Jagr, so it's not as though the Blues were deciding between Thorburn and Jagr and said, "We'd rather the guy with three goals and one assist in 64 games last year."
And perhaps you're reading this and saying, "How convenient that the guy who was lumping himself in with Jagr as 'talented' at the beginning of this story has yet to mention the fact that Jagr is older than most NHL arenas and is coming off a bad season."
That's fair. Let's talk about that.
Jagr is 45 years old and will turn 46 during the upcoming season. That is old. The average male life expectancy is 76 years so Jagr is almost as close to dying of old age as he is to his rookie season. There's nothing wrong with seeing his production drop to 10 goals and 46 points a season ago and wondering if his 2017-18 will be a disaster. We wonder this about players in their late-30s so there's nothing inherently bad with concerns about a guy that's closer to 50 than 40.
---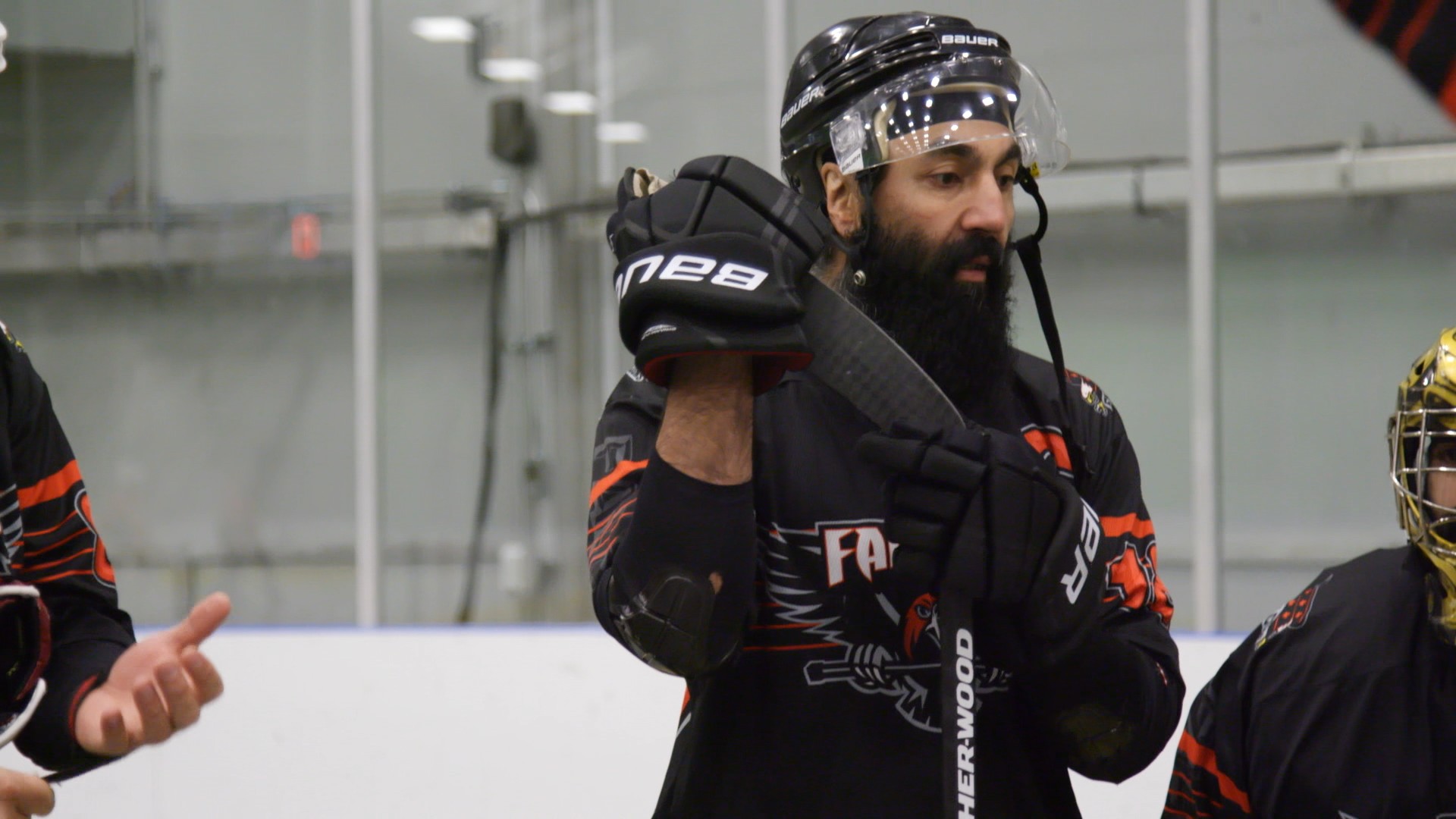 ---
It was only two years ago, however, that Jagr had a 47-point season between the New Jersey Devils and Florida Panthers. He had 11 goals and 29 points in 57 games for the Devils in 2014-15 before a trade to the Panthers allowed him to explode for 18 points in his final 20 games. Jagr was playing to a 42-point pace with a horrific Devils team, then was rescued by a team that actually had some talent.
The following season, Jagr had 66 points and finished seventh in Hart Trophy voting. Seventh! At the age of 44! Two years ago, according to the PHWA, Jagr was the seventh-best player in hockey! And now he can't find work because of a 2016-17 season that was actually better than the Devils portion of his 2014-15 season!
Last season, Jagr dipped to 46 points on a Panthers team that looked more like the 2014-15 Devils than the 2015-16 Panthers. Was this decline age-related or team-related? Did Father Time finally backcheck the talent away from Jagr? Or was a Panthers team decimated by injury and dealing with a coaching upheaval the real issue?
Either way, you'd think one NHL team would take a chance after a "down" season that still left Jagr tied for 106th in scoring among forwards. That doesn't sound like much, but when you consider 30 teams had top lines with three people per line, those 46 points leave Jagr as a borderline top-line guy and a for-sure top-six guy at the very worst, and he did it all on a mostly dysfunctional team that literally left its coach on the side of the road in November.
The part that's probably the most upsetting for Jagr is the fact that one of the players he was tied with in scoring was Patrick Marleau, who somehow landed a three-year, $18 million contract after his "down" 46-point season at the age of 37. Over the past two seasons, Marleau (94) has fewer points than Jagr (112) while playing three more games.
---
---
Marleau is eight years younger than Jagr, but at a certain point, aren't you just old and the number doesn't matter? If you saw Marleau and Jagr running from a crime scene, wouldn't you just describe them as two old guys who look like they're in their 40s? You're just as likely to throw out your back picking up a 15-pound package at age 35 as you are at age 90. Jagr has proven for a decade that his age doesn't matter so it shouldn't matter now.
There are about 20 teams that can afford to pay Jagr around $4 million on a one-year deal and a quarter are playoff teams that can contend for a Cup. GMs should consider that a bargain at Rinaldo-esque levels considering the going rate for an old man that had 46 points last season.
Offer Jagr a fair contract. If he's done, he's done. But there's no reason for all 31 teams to believe Jagr can't be an extremely effective player for at least one more season in the right situation.