Image via Dannielle Lipinski.
On January 10, a group of protesters led by local clean energy activist groups in Annapolis, Maryland gathered for a rally outside the State House to confront state legislators about the need for using renewables to better the economy. The event was put together by multiple groups, including the Maryland League of Conservation Voters, Maryland Clean Energy Jobs Initiative and the Maryland Climate Coalition.
According to organizers from the Maryland Clean Energy Jobs Initiative, the purpose of the demonstration was to put pressure on state legislators to increase Maryland's Renewable Portfolio Standard (RPS) to 50 percent by 2030. On their website, the Maryland Public Service Commission writes that the RPS was created in 2004 to lower the cost of obtaining electricity from renewable sources and decreasing the amount of pollution in both the air and water. The original goal of the RPS was to reach 20 percent by 2022, but in 2017 the state increased its target to 25 percent and shortened its deadline to 2020.
Although the state is taking small steps in the right direction, the clean energy activists say Maryland's current RPS commitment still isn't enough. On Facebook, a group of protestors— roughly 185 people— indicated that they were interested in attending the event with at least 68 people who pledged to go to the rally online. Despite the small crowd, the demonstrators represented members of a large and diverse coalition of community, labor, faith and business groups.
The Maryland Clean Energy Jobs Initiative says that they are working to enact renewable energy legislation at the state level to provide opportunities for energy workforce development. The clean energy advocates are also demanding that clean energy policies expand the inclusivity of the RPS by investing in businesses owned by women and people of color so that economic growth is equitable for all Marylanders.
VICE Impact spoke with representatives from the three groups that mobilized people for the event. Campaign Managers, Nikki Richards and Jamie DeMarco, as well as Karla Raettig, Executive Director for the Maryland League of Conservation Voters, provided a joint statement in an email interview with VICE Impact about the importance of the event, and ongoing efforts to fight for economic growth in sync with environmental protection
---
Check out more videos from VICE: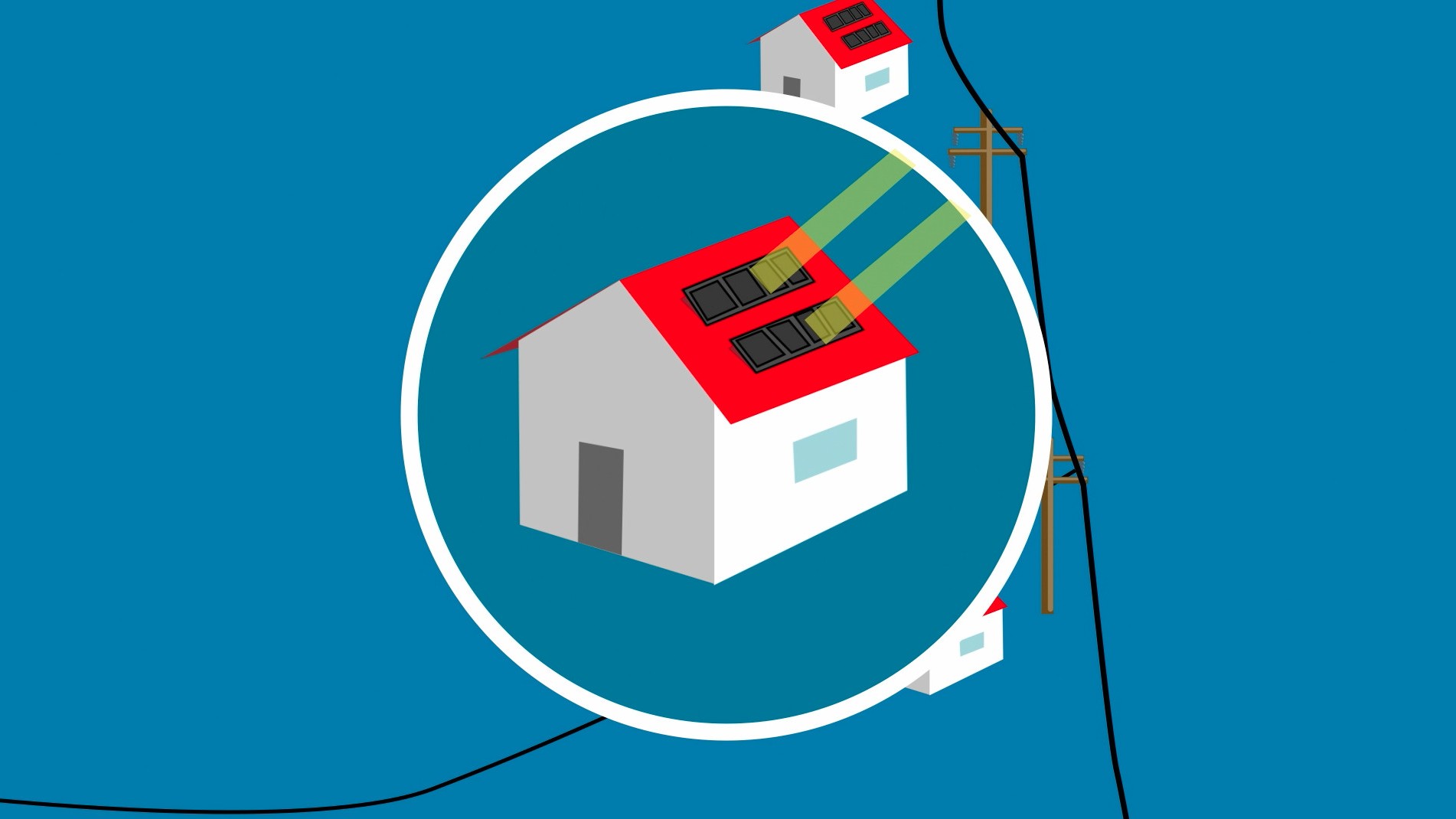 ---
VICE Impact: What organizing efforts took place to make this event happen? How are you collaborating with other groups?
This bill is the most broadly supported clean energy bill ever in Maryland with more than 640 faith, community, labor, business, climate and environmental groups from across Maryland have already endorsed this proposal.
Why are clean energy jobs, in Maryland specifically, important? What's the opportunity for the economy to grow from clean energy?
By increasing our renewable energy to 50 percent by 2030, Maryland is poised to stimulate a statewide resurgence of manufacturing and construction jobs. There were 260,077 solar workers in America in 2016, a 25 percent increase from the previous year. By increasing our Renewable Portfolio Standard (RPS), this number will continue to grow and Maryland workers will benefit.
The 50 percent proposal couples higher goals with millions in new funding for clean energy workforce training and apprenticeships; minority, veteran, and women-owned business growth; and other potential programs to promote a sustainable economy, as well as local hiring mandates.
The solar industry currently employs 5,429 people in Maryland. Increasing the RPS to 50 percent would quadruple this to 20,000 jobs. Solar in Maryland powered 68,671 homes in 2016. A 50 percent RPS will bring as many as 5,300 wind energy jobs to Maryland. Wind power costs hit record lows in 2014 and fell 54 percent over the last five years. Wind prices are projected to decrease by 20 – 30 percent over the next 20 years.
What were some challenges to your overall campaign? Any pushback from elected officials?
In the past Maryland legislative session, we recently overrode the governor's veto on a 2016 Clean Energy Jobs Act that increased our RPS to 25 percent by 2022. We feel with the threat of climate change, there is no time to waste in increasing our standard even further for a path to an eventual 100 percent renewable energy standard in Maryland.
We believe that clean energy jobs are the future for better air quality, livable wage jobs, and breaking down historically experienced barriers in this growing clean energy industry.
What does this initiative mean for other communities outside of Maryland?
Maryland is a national leader in combating climate change and we intend to continue to lead the way and demonstrate to our neighboring states the great progress we can make in the fight against climate change.
What are the next steps for people to get involved after the rally -- particularly, for the rest of 2018?
Maryland League of Conservation Voters and Maryland Clean Energy Jobs Initiative, along with our partners in the Maryland Climate Coalition, are hosting a citizen lobby night for Marylanders to talk with their elected officials about this important campaign and we will continue to activate our list of supporters throughout session during critical voting sessions and the like.
After the session, we will issue our annual legislative scorecard outlining the important actions legislators took over the legislative session.
This interview has been edited for clarity and length.
The Sierra Club, a national organization leading the fight to protect the planet, has galvanized cities from coast to coast to commit to their Mayors For 100 campaign, in which city leader pledge their locales to using 100 percent renewable energy. Recently, the Sierra Club's initiative hit a major milestone after Truckee, California became the fiftieth city to commit to 100 percent clean energy. Find out how you can get your mayor to make the Ready for 100 pledge today.