Photo by Darryl Dyck/The Canadian Press
It's tough to imagine a bolder move than firing your men's national team head coach after nine months on the job and replacing him with the guy who had become synonymous with your women's national team after winning two Olympic medals.
But that's exactly what the Canadian Soccer Association did earlier this week, showing Octavio Zambrano the door and putting John Herdman in his place.
Beyond the bizarre and unheard-of nature of such a move, the circumstances surrounding it—from Zambrano's behind-the-scenes falling-out with the CSA, to Herdman's willingness to jump ship on a team he was expected to lead into next summer's Women's World Cup—are raising all sorts of questions.
The most important one, over the long term, will be: Could this actually work?
Yes, if… Herdman can coach
Give yourself a moment to cool down with a beverage after that scorching hot take. Now then: we all know the 42-year-old Englishman is an enthusiastic and charismatic dude who gives Ted Talks in his free time.
That motivational element of his coaching might be what he's become most closely associated with. But while members of the women's team have gushed frequently about the family-like vibe, let's not insult their intelligence by treating Herdman like some smooth-talking charlatan.
He's made shrewd moves in many key elements of managing a national team, from identifying young talent, to coaxing hesitant players to join (or re-join) the program, to in-game selections and tactical decisions. He's made missteps, but who hasn't?
Yes, the men's national team scene is a very different beast—a team with no real identity or history of sustained success, with a much deeper field of competition than in the women's game, and facing a high level of difficulty in terms of scouting, getting players into camps, and organizing meaningful matches.
But those are obstacles that any manager of Canada's men has to confront. Ultimately, though, Herdman might just have enough transferable skills, not to mention a pre-existing familiarity with the Canadian scene, to carry the day.
No, if… the players don't buy in
This applies to both the men's team under Herdman, and the women's team under new head coach Kenneth Heiner-Møller, who had served as Herdman's assistant since 2015.
The abruptness of Herdman's arrival on the men's team scene will surely produce skepticism from some players, particularly those who'd just been getting accustomed to what Zambrano brought to the table.
---
---
As for the women's side, athletes (like the rest of us) are creatures of habit. They'd likely become used to the idea (like the rest of us) that Herdman would stick with them through the 2019 Women's World Cup and 2020 Olympics, before taking on his next soccer-related endeavour.
Though the players are familiar with Heiner-Møller and he's unlikely to shake things up too much, the transition still disrupts the rhythm these players have been building for a half-dozen years. We'll see if they can recover in time for the World Cup.
Yes, if… Herdman brings his goodwill with him
Canada is one of the few countries on Earth where the women's national team is profoundly more popular than the men's side. That mostly boils down to their relative levels of success, but it certainly hasn't hurt to have a likeable fellow like Herdman at the helm.
The country's love for the women's team will remain, even without Herdman. And maybe, just maybe, giving the men's team a shiny face that people already associate with success will help turn the tide on Canadians actually liking their own men's national team.
Of course, winning games would help, too.
No, if… the goodwill is gone
After years of positive forward steps for the CSA, from governance reform to building the game at the grassroots level to starting up the new Canadian Premier League, this whole fiasco has put the spotlight back on the age-old perception that the organization is an inept "old boys club."
Herdman hardly comes off looking great amidst reports that he leveraged the possibility of taking a job with England's women's team as a means of forcing the CSA's hand.
---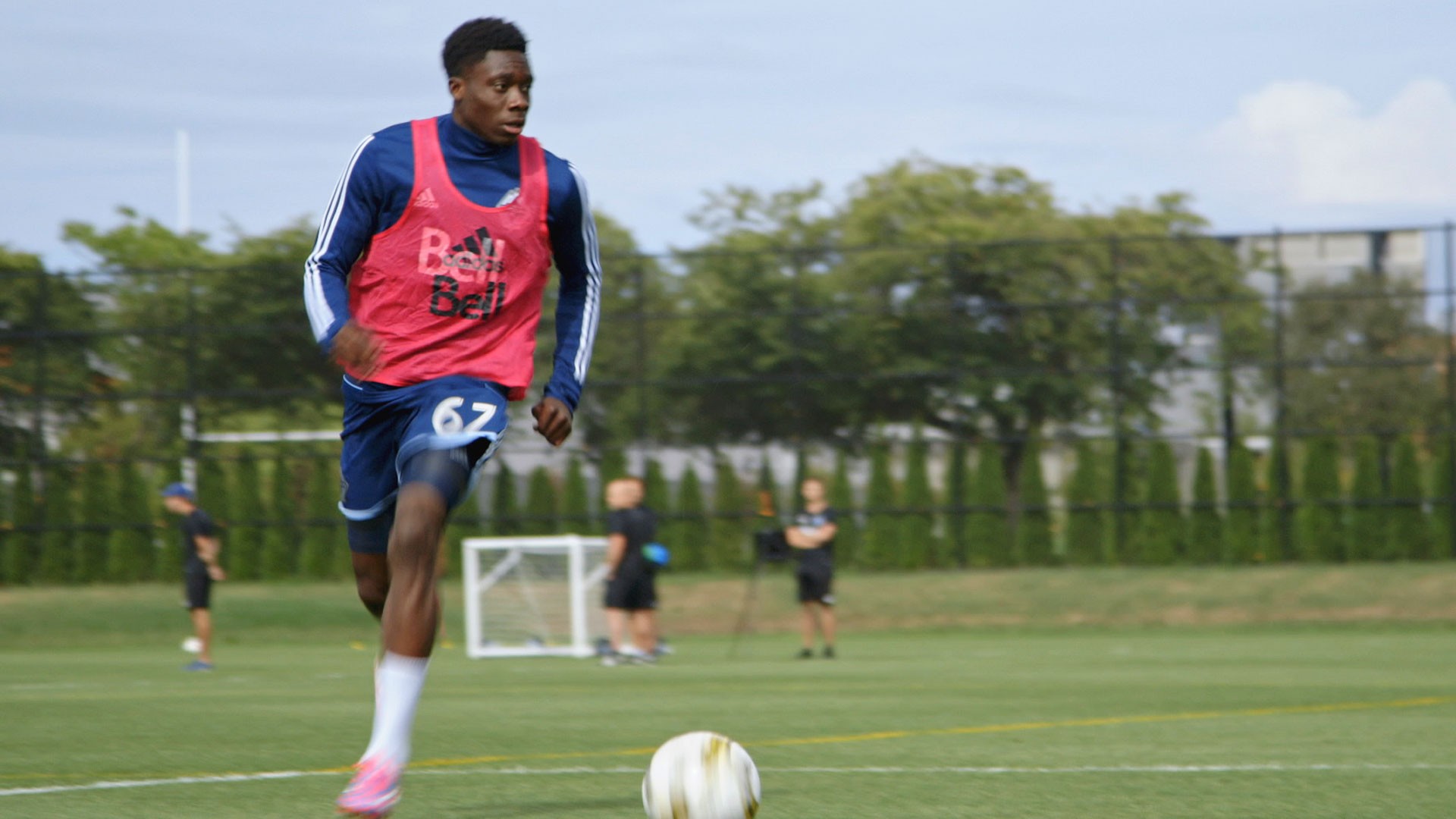 ---
And, oh yeah, this year includes another senior men's World Cup without Canada involved (32 years and counting!), plus some unplanned fretting about how this shake-up might affect the Canadian women, whose World Cup qualification tournament takes place in October.
Once again, winning cures all. The women still have the talent to make noise in 2019 and 2020, while giving Herdman the lead-up time he's got could make the 2022 World Cup a legitimate target for the men's team.
But for fans left reeling by this shocking news, there's very little margin for error; and should either team fall short of expectations, the crosshairs of outrage will be aimed squarely at the governing body.
To paraphrase a great philosopher: It's a bold strategy, Canada Soccer. Let's see if it pays off for you.