People broke into Martha Chipeso's home in 2016 and tried to abduct her. Photo: Amnesty International
On February 17, 36-year-old Emily Kuliunde survived an attempted abduction in Dowa, central Malawi, after members of her community apprehended her attackers. She was the lucky one. Just 11 days later, Mercy Zainabu Banda—a 31-year-old woman with albinism—was found dead in Lilongwe, the capital of Malawi. Her hand, right breast, and hair had been removed.
Albinism is a genetic skin condition, present at birth, in which individuals lack the pigment melanin in their skin. Malawi is one of around 23 African nations where those with albinism face extreme forms of discrimination and danger, but the situation for the 7,000 to 10,000 people living with albinism in the country is especially grave. For these people, everyday life is beset with great danger—and even close family and friends aren't to be trusted.
A lack of understanding about albinism along with deeply held cultural superstitions often causes people with albinism to be shunned by their families and community. Children with albinism are served food separately from their siblings; they struggle to marry or make friends; they're called mzungu osauka (poor white person) or nzungudala (fake white person) in the street.
Read more: The South African Artist Fearlessly Tackling Race, Sex, and Gender
But the struggles of people with albinism extend beyond social isolation and stigma. For many, the condition is the equivalent of having a moving target painted on their back, making them vulnerable to rape, murder, and mutilation. Some Malawians think that people with albinism have magic in their bones that can make you rich, or cure illness. These mistaken beliefs create a growing trade in human remains, serviced by criminal gangs operating with increased impunity. Others believe that sex with women with albinism can cure HIV and AIDS.
Amnesty International reports that at least two Malawians with albinism have been murdered since the beginning of 2017, and a further seven attacked. In total, at least 117 people with albinism have been the victims of crimes since November 2014.
---
Watch: The Land of No Men: Inside Kenya's Women-Only Village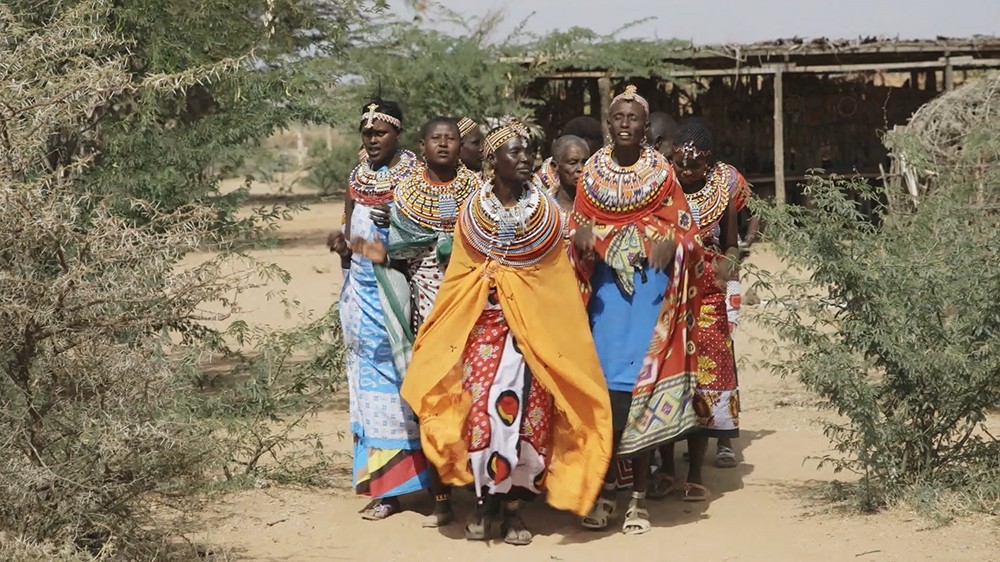 ---
"What we're concerned about is the resurfacing of attacks this year," says an Amnesty International spokesperson. "Causes of these attacks include erroneous beliefs, myths, and superstitions, or a desire to make money due to desperate social economic conditions that are often linked to different seasons, in particular farming seasons."
While men are frequently victims, women and children with albinism are most at risk. "Women with albinism are often lured through fake marriage proposals," the spokesperson goes on. "And children are particularly vulnerable to abductions."
The sheer level of violence inflicted on the victims is hard to fathom. In April 2016, 30-year-old Jenifer Namusyo was found dead. She'd been stabbed repeatedly, and her breasts and eyes had been removed. As yet, no-one has been arrested or charged with her murder. The same month, 21-year-old Enelesi Nkhata disappeared after being tricked by a relative into thinking he'd found her a job in a neighboring town. She was found in a shallow grave in Dowa district. She'd been stabbed and her arms and legs cut off. Nkhata's case is not unusual: Very often, people with albinism are betrayed by those closest to them—friends, neighbors, even relatives.
As well as being betrayed by their loved ones, those with albinism are also failed by the system. Police are under-resourced and have little experience when it comes to apprehending culprits of these crimes. Murder cases in particular rarely appear before the courts, emboldening criminal gangs, and making the situation even more dangerous.
"This rise in flagrant attacks against people with albinism shows that confidence is growing among criminal gangs that they will not get caught," explains Deprose Muchena of Amnesty International. "They are taking advantage of Malawi's failing criminal justice system. The authorities must take decisive measures to end these attacks once and for all."
You can sign Amnesty's petition to end the ritual murders of people with albinism in Malawi here.