Jeremiah Lindemann never planned to be an advocate in the opioid epidemic. But that's the role he fell into after his younger brother, J.T., died in 2007 at age 23 of pneumonia that was related to OxyContin abuse.
The stigma surrounding the way J.T. died disturbed Jeremiah deeply. "The few people I tried to talk to about my brother were kind of dismissive, so I just didn't talk about it much at all," Jeremiah says of the early months after his brother's death. And as he began seeing more and more news stories about the spiraling opioid crisis, he felt a calling to take action.
As a solution engineer for the mapping software company Esri, Jeremiah harnessed his company's technology to create a story map, Celebrating Lost Loved Ones to the Opioid Epidemic. The map, which currently has about 1,200 faces on it, represents just a sliver of Americans who've died from opioid addiction. Here, we zoom in on the stories of six people who appear on the map.
Mark McManus, 33, Metheun, Massachusetts
"Mark and I were raised with love, stability, opportunity and gifts. We had what we all want to give our children," says Mark's sister, Mara Rhodes. The siblings were raised in Massachusetts, but she now lives in Colorado. On the map, his family describes Mark as an outdoorsman whose presence "lit up every room with a smile, a joke, and a hug."
As a young adult, Mark grappled with anxiety and depression, and dealt with problems with alcohol and substance abuse by attending Alcoholics Anonymous. But after being prescribed opioids to relieve pain from injuries in his mid-20s, he became addicted. "He went through five inpatient rehabs for opioid addiction in ten years," Mara says. "Opioids destroyed his brain. Watching him go through his addiction was almost as painful as burying him."
Mark had just achieved a year of sobriety when he relapsed. He died in his home before work the morning of October 5, 2014. He used what he thought was heroin—it was fentanyl. "Mark was brilliant, both in brains and in spirit," Mara says. "He was charismatic, handsome and incredibly kind."
Harris Lee Wittels, 30, Los Angeles, California
"Harris is and was the most successful person I've ever known," Stephanie Wittels Wach says of her brother, a well-known TV writer and producer. "He decided he wanted to do this thing that nobody succeeds at, and then did it by the age of 22. I mean, every famous comedian who you love, loved Harris." Harris and Stephanie grew up in Houston, Texas, children of a physician and a teacher.
Discovered by comedian Sarah Silverman, Harris was a comedy writer and producer for the TV show Parks and Recreation. He also coined the term "humblebrag," (something to definitely humble brag about) and was getting ready to move to New York with Aziz Ansari to work on Ansari's show Master of None at the time of his death.
"He was constantly thinking and brainstorming, and constantly writing ideas down. His brain just never stopped, which I think is part of why he used drugs," Stephanie says. While Harris had been known to use drugs recreationally, his sister didn't realize the extent of the problem until he confessed to her that he was addicted to OxyContin. "He told me and made me swear to secrecy. We were the keeper of each other's secrets," she adds.
At first, Stephanie was frustrated by her brother's addiction—while Harris did several stints in rehab, he relapsed each time. But when she watched him detox during a visit, her perception of his disease shifted. "That's when it really hit me that he was sick. That this was really something he couldn't control," she says.
Harris died of a heroin overdose on February 19, 2015. Stephanie shares more about her relationship with her brother, his addiction, and what the first year after his death was like in her upcoming memoir, Everything is Horrible and Wonderful, out in March 2018.
Emily Jane Hastings, 30, Milwaukee, Wisconsin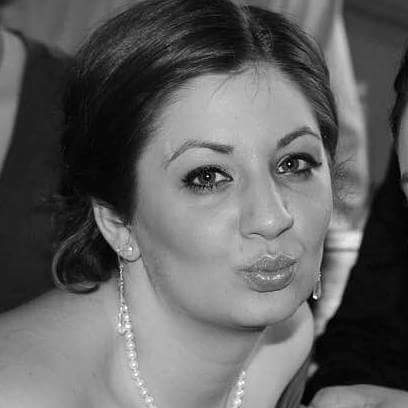 "I miss sitting and holding hands talking about boys. I miss doing each other's make-up and hair. I miss her voice, her funny sayings, how she told me I was the best big sister ever," says Dawn Hastings.
Dawn recalls that her younger sister Emily loved to dance and play the violin as a child. Later, Emily was diagnosed with both Bipolar Disorder and ADHD. "She didn't like to take her medications when she was manic because she liked the feeling of mania," Dawn says. "I used to tell her when she was manic and putting on her makeup, 'less is more Emily, less is more.'"
Emily drank and dabbled with various drugs throughout her teens, first trying heroin when she was 18. "Emily was my mini-me—we look so much alike. She had a wonderful personality," says Dawn. "I miss the sister I knew before the addict took over her body."
Emily's body was found the morning of August 31, 2015. "She was dumped—by the people she was with that night, we assume—in an alley after overdosing on heroin," Dawn says.
Dawn shares that she didn't fully comprehend the disease of addiction while her sister was struggling. "Even with my knowledge and history growing up with Emily, I still didn't understand," she says. But after Emily's death, while finishing her final year of study as a psychiatric nurse practitioner, Dawn's perception shifted. "I couldn't save Emily, so I need to attempt to save someone for her, in her memory," she says. Dawn now works with patients with substance abuse issues, and became the first nurse practitioner in her organization to prescribe Buprenorphine, a medication used in treating opioid addiction.
Jarrod Barber, 19, Laguna Niguel, California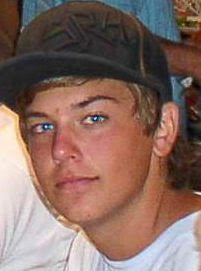 "He was a great and very protective big brother," says his mother, Jodi. "He loved the ocean and bodysurfing, and he played baseball for nine years."
After breaking his collarbone in a biking accident as a teenager, Jarred was prescribed Vicodin, which he grew dependent on. His mom says that he then moved on to the opioid Opana, which he accessed from a nearby doctor who was later sentenced to 30 years to life in 2016 for the murders of three patients who died from overdoses. "He'd go with his friends to this doctor's office, and they'd come out with whatever they asked for in under five minutes," Jodi says.
With the support of his parents, Jarrod visited a psychologist who prescribed antidepressant and anti-anxiety meds to combat cravings as Jarrod tried to detox. But on January 8, 2010, after watching a movie with friends in his home, Jarrod died after ingesting a blend of Opana and the prescription drugs his psychologist had given him. After her son's death, which was closely followed by the drug-related deaths of three of Jarrod's friends, Jodi Barber made a documentary aimed at educating teens and young adults about opioid drugs. She also volunteers to field calls from parents and kids struggling with addiction. Her hope is to reduce stigma around the disease of addiction, while also taking down doctors who overprescribe opioids.
Salvatore Marchese, 26, Blackwood, New Jersey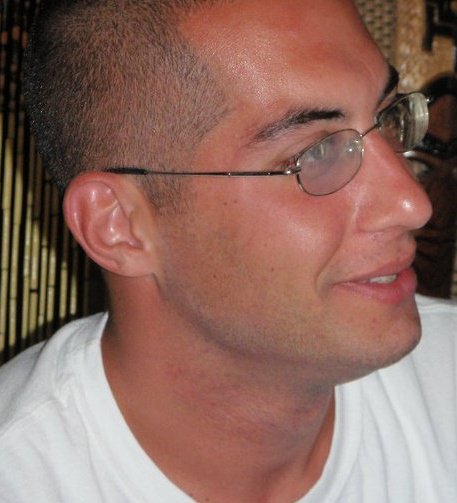 Patty DiRenzo describes her son, Sal, as compassionate, loving, and hard to coax a smile out of. "But when he smiled, he just lit up," she says.
Sal died of an accidental heroin overdose on September 23, 2010, leaving behind a young son. Officials believe that the people Sal was using with left him when he overdosed, fearing the legal repercussions of calling for help. "People need to know that most states now have the 911 Good Samaritan law. We have Narcan now. These lives can be saved," Patty says.
She adds that despite his addiction, Sal remained caring and gentle. Patty never experienced belligerence from her son—instead, she saw shame. "I could just see the sorrow in his face," she says.
After Sal's death, Patty began advocating for overdose prevention. "I vowed that I'd continue to talk about him, to share his story, and to save lives," she says. In addition to her work on the Camden County Addiction Awareness Task Force, Patty provides training on how to administer Naloxone, which can reverse opioid overdoses. She also works to help people who've completed addiction treatment programs find employment.
"So many kids are ashamed to ask for help," she says. "We need to talk about it—we need to let them know there's no shame in their disease."
Daniel Bishop, 29, Coatesville, Indiana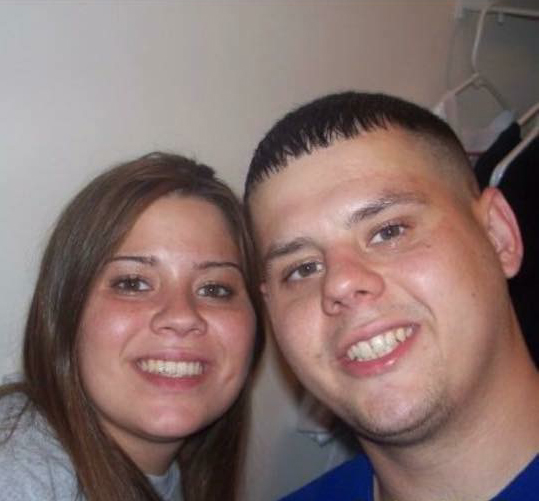 "I was a tomboy, so we spent our days playing Power Rangers and wrestling," Jamie Tranbarger recalls about her brother, Daniel. As he got older, Daniel loved music—Tupac and Eminem were among his favorites.
After suffering from chronic hip pain, Daniel was referred to a pain management doctor. The doctor prescribed both OxyContin and benzodiazepines—two addictive drugs that, when used in tandem, can be fatal. But it wasn't until Daniel lost his job early in 2016 that his addiction surged. "He ended up losing his apartment and moved in with my mom, who tried to get him clean," says Jamie.
After that, Daniel got a new job that he liked, and life seemed to be on the upswing. "But then everything went downhill," Jamie says. Daniel started exhibiting more combative behavior. On November 1, 2016, Jamie spoke to her brother. "I told him to get help, and he hung up on me," she says. Daniel dozed throughout the day, with his mom checking in on him periodically. When his older brother tried to rouse him for dinner, Daniel didn't wake up. He died of an overdose of benzodiazepines and OxyContin.
Jamie says he'll be remembered for his kindness. "He was a father who left behind a little girl. He was loved so much and was loyal to a fault," Jamie says. She encountered a frustrating lack of understanding and empathy about addiction in the year since Daniel's death. "When people hear of overdoses, they don't have compassion. It tends to fall on deaf ears that these people were someone's loved one," she says.
Read This Next: The Men Who Catch Your Lobsters Are Self-Medicating with Heroin