Brooke Slezak/Getty Images; Galvezo/Getty Images
Women in Texas are dying after childbirth at a rate that only makes sense during war or natural disaster, but the obvious solutions—like expanding access to healthcare, especially postpartum and especially for the poor—are being ignored.
Two studies in the last year show the rate of new mothers dying in Texas roughly doubled from 2010 to 2013. The first analyzed maternal mortality trends across the United States, when it turned up the stunning finding that mothers in Texas were dying at a rate of 36 per 100,000 in 2013, a horrifying increase from nearly 19 in 2010. (No maternal mortality rate other than zero is acceptable, but, for comparison, California's was 15.1 in the same study.)
Many of these women did not die in childbirth, as we might ordinarily associate with maternal death, according to a second study conducted by the Texas Maternal Mortality and Morbidity Task Force. Nearly 60 percent of new mothers died more than 42 days after they delivered. This is a clear indicator of a health system failure, one with a serious racial disparity: black women are at the greatest risk of dying after having a child in Texas. Even though black women make up only 11 percent of the total births in the state, they are 30 percent of the women who die.
Why are so many new mothers suddenly dying at rates unheard of in places in fortunate enough to have modern medicine? Perhaps the intuitive answer—gutting the state family planning budget by 67 percent in 2011, an idiotic move that of course led to an increase in pregnancies and abortions—hasn't satisfied researchers. "The timing of the increase in maternal mortality predates the closure of both family planning and abortion clinics," says Daniel Grossman, an ob-gyn and investigator at the Texas Policy Evaluation Project, or TxPEP.
"Family planning is the single most cost-effective intervention to reduce maternal mortality," Grossman explains. "But clearly more work must be done to reduce maternal mortality among those with wanted pregnancies as well."
---
Watch More From Tonic: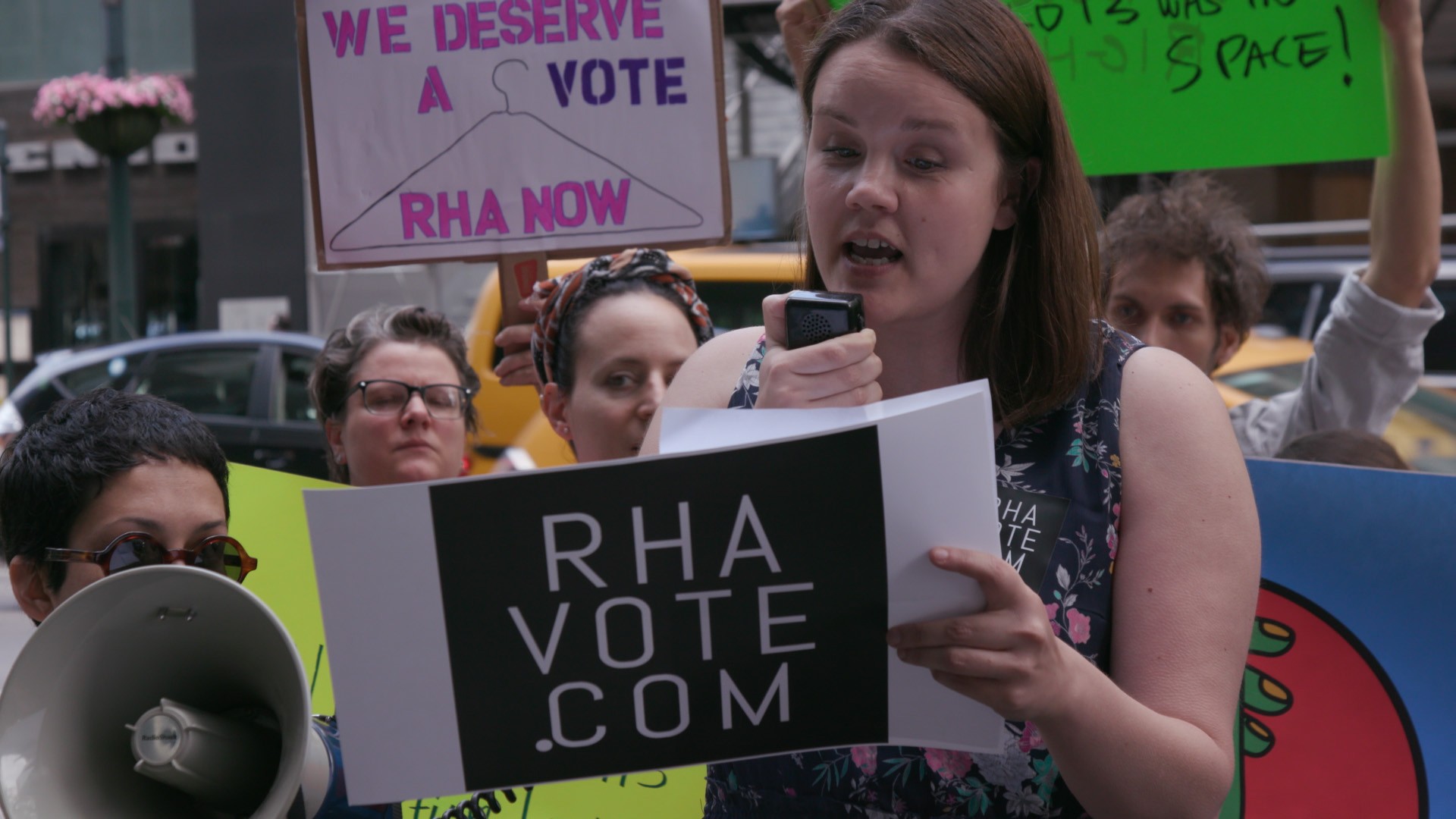 ---
The fact that most new mothers are dying months after they give birth points to where much of the work must be done: quality postpartum care for low-income women. "We have had the bare minimum," says Leticia Van de Putte, a former member of the Texas Senate and House of Representatives.
The reason Texas has the bare minimum, in part, is that they refused to expand Medicaid to the poorest in their state, which was permitted under the Affordable Care Act. It's a political calculation that sacrifices human lives in order to undermine the signature piece of legislation from the country's first black president, and to prevent women from going to Planned Parenthood. The refusal to expand Medicaid in Texas means you must be extremely poor to qualify—as in $5,000 a year for a family of four poor (compared to roughly $33,500 for a family of four in an expansion state).
Without health insurance, many poor women may not know they have a potentially life-threatening condition, such as high blood pressure, which is the third leading cause of maternal death in Texas. "Did they even recognize they had some of these health issues?" wonders June Hanke, a registered nurse and member of the Task Force. "Hypertension can be a silent disease until it becomes quite severe."
Women who do not otherwise qualify for Medicaid are able to receive it during pregnancy, but they're kicked off just 60 days after they give birth. Though the Task Force recommended that the state "increase access to health services during the year after delivery," a bill that was brought forward to extend Medicaid by Representative Jessica Farrar (HB 142) has not gained the type of support that many Texas legislators apparently only reserve for figuring out how to torment people who are just trying to use the bathroom.
Other pieces of potentially life-saving legislation seem to have met fates similar to Farrar's bill. In May, the state's House Freedom Caucus killed two bills that addressed the crisis: Representative Shawn Thierry's HB 2403, which proposed to study why so many black mothers are dying and was endorsed by the American Heart Association, and Representative Sarah Davis's HB 1183, which would have connected first-time pregnant women on Medicaid with health services.
Refusing to expand health coverage to the poor also seems to be colliding with the nation's ongoing opioid epidemic. The second leading cause of maternal death in Texas is drug overdose, and it appears to be correlated with cutting off new mothers' Medicaid coverage after 60 days. Nearly three out of four women who had Medicaid during pregnancy and overdosed died after the 60-day mark, according to the Task Force report.
Access to healthcare even when it's available is challenging enough for women with substance misuse issues. "Pregnant women who use drugs are among the most hated populations in our society," Lucas Hill, a clinical assistant professor at The University of Texas at Austin College of Pharmacy, told Tonic in an email. "Facing intense discrimination in all sectors, including healthcare settings, they may be less likely to seek care than other patients."
Even worse, we may not have a clear picture of how many maternal deaths are caused by overdose. "The Centers for Disease Control and Prevention only consider overdose data from 9 counties in Texas to be reliable," Lucas explains. "This is largely due to the fact that more than 90 percent of Texas's 254 counties do not have a medical examiner."
Thankfully, last month Governor Greg Abbott extended the Task Force until 2023. Four bills that passed in July focus on studying the issue and adding incentives for good outcomes—but they ignore the obvious, though costly, step of expanding healthcare access.
"We understand enough the things we should be doing," says George Saade, division chief of obstetrics and maternal-fetal medicine at the University of Texas Medical Branch. "We don't have enough access to appropriate care. We need to help [women] achieve the appropriate follow-up and appropriate care, help them with transportation and childcare. The problem is it all costs money. With the current budgets we have, we aren't going to be able to improve much."
Jason Silverstein is a lecturer and writer-in-residence in the department of global health and social medicine at Harvard Medical School.
Read This Next: Black Women Are 3.5 Times More Likely to Die From Being Pregnant