Locked inside a safe at the U.N. High Commissioner's office in Geneva is a list of alleged war criminals involved in the Syrian conflict. The exact location of the safe, and the names on the list, are unknown outside of a small circle who serve on, and assist, the independent Commission of Inquiry on the Syrian Arab Republic — an investigative human rights panel that has amassed thousands of pieces of evidence over the course of the nearly seven-year war.
The most serious crimes include genocide, torture, chemical weapon attacks, and forcibly displacing civilians. But not a single person has been held accountable, and there is currently no court that has jurisdiction over the Syrian war for prosecutions to begin.
The situation is so frustrating that one of the inquiry's commissioners, Carla Del Ponte, quit her post in disgust. "After seven years, can you imagine the amount of crimes that we collected?" Del Ponte told VICE News at the commission's headquarters in Geneva. Del Ponte is no stranger to prosecuting complicated war cases — she helped convict Yugoslavian President Slobodan Milosevic. But in Syria, she said, she encountered the worst conflict she has ever investigated: "We did not achieve a move toward justice."
"The deadlock at the Security Council on Syria is reprehensible and, at times, bewildering."
Del Ponte, who handed in her resignation a few months ago but formally stepped down last Monday, issued a scathing exit critique of the U.N. Security Council for its failure to act on the Syria commission's recommendations to set up a war crimes court.
The two remaining members of the Syria investigative commission — Karen Koning AbuZayd, a former commissioner-general for the United Nations Relief and Works Agency for Palestine Refugees, and Paulo Sérgio Pinheiro, a Brazilian legal scholar — have expressed disappointment at Del Ponte's resignation but also echo her frustrations at the political grandstanding impeding the delivery of justice.
"The deadlock at the Security Council on Syria is reprehensible and, at times, bewildering. But we will not walk away. We have a responsibility to the victims," Pinheiro told the Human Rights Council last Monday in Geneva, referring to an oft-cited Dr. Martin Luther King quote: "The arc of the moral universe is long, but it bends toward justice."
But justice for the Syrian people has continued to elude the international community. Over 460,000 people have been killed in Syria to date. More than 5 million Syrians live outside the country as refugees. Around 6 million people are displaced within the country. At least 600,000 Syrians are currently trapped in besieged locations, with little access to power, shelter, or provisions. The independent Syria commission estimates that two or three crimes against humanity are committed every day.
Despite a code of silence among the commission members about revealing the names of responsible parties until prosecutions are announced at a later date, Del Ponte told VICE News that Syrian President Bashar Assad is the number-one perpetrator of war crimes in the conflict. Assad's government has been responsible for over 20 chemical weapons attacks. The commission most recently reported that Syrian forces used sarin gas on civilians during the April attack in Khan Sheikhoun.
Other serious offenders include the Islamic State group — which the commission concluded has been responsible for the genocide of Yazidis, a long persecuted ethnic-minority group in the region — as well as other members of the Syrian government, and possibly external actors involved in arming and fueling the conflict, including Russia, Turkey, and the United States.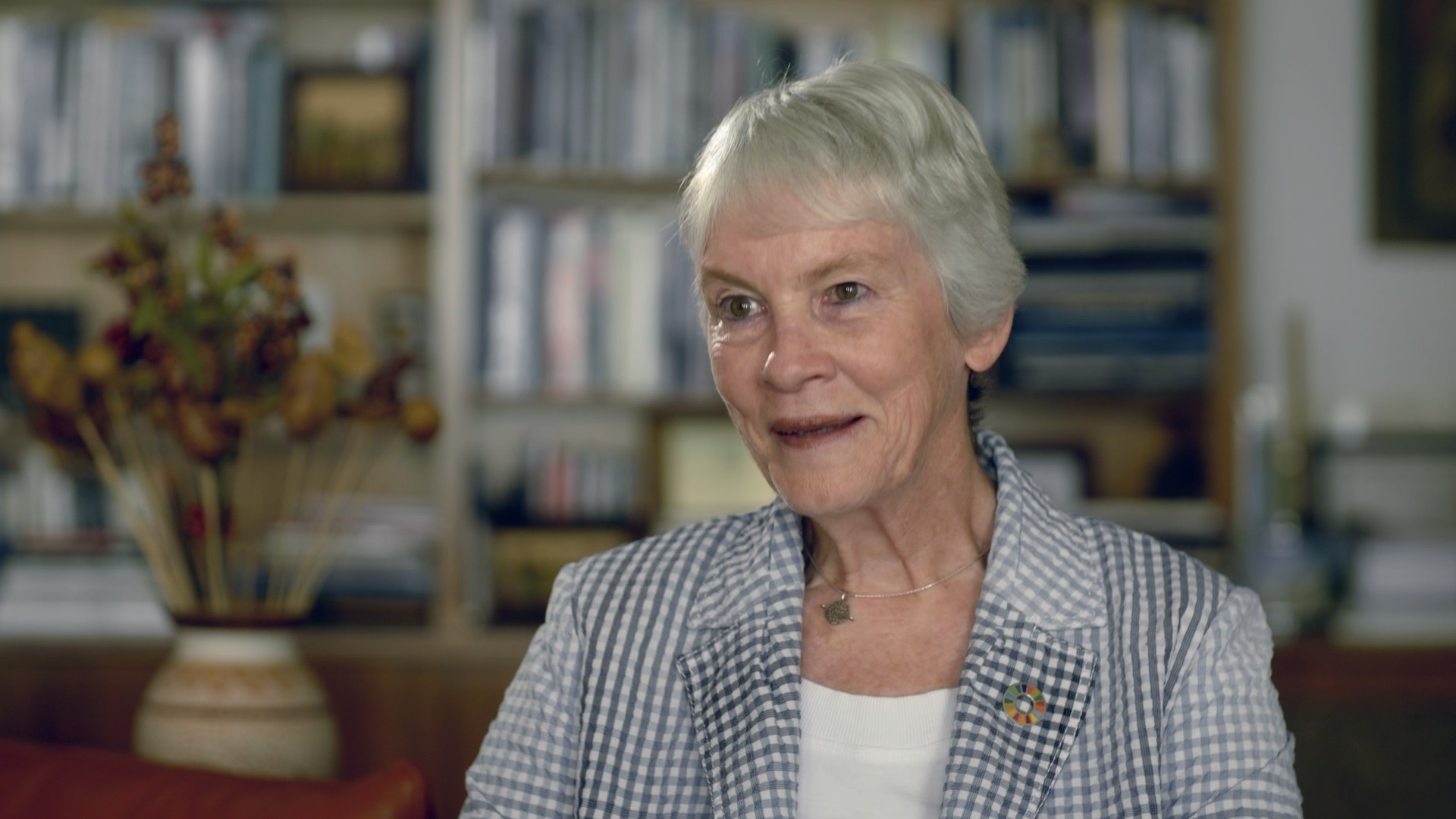 Since it was first established in August 2011, the Syria commission has amassed over 6,000 pieces of testimony and issued 14 blistering reports.
"Syria doesn't allow us in. So that's a handicap for our work. But we do our best to get the information that we can," said Koning AbuZayd, one of the remaining members of the independent commission investigating Syria, who said that evidence-gathering includes Skype calls with victims and visits to the Syrian diaspora living outside the country in refugee camps.
Despite all the evidence, the U.N. Security Council has been unable to build a consensus among its permanent members to proceed with prosecutions, or decide which court will try perpetrators of war crimes and crimes against humanity. Two of the five permanent members of the Security Council — Russia and China — voted against referring the Syrian war crimes case to the International Criminal Court (ICC) back in 2014.
Another roadblock is the shift in the international community's focus from unseating Assad to defeating ISIS. The U.N.'s chief Syrian peace talks mediator, Staffan de Mistura, recently stressed that the opposition forces need to accept defeat. The opposition's external backers, Saudi Arabia and Jordan, have reportedly started to reduce their support, as Russia and Iran continue to ramp up their backing of Assad, and attempt to drive out ISIS. It remains unclear in this landscape if U.N. Security Council permanent members will renew a push to goad Russia and China into establishing a new tribunal or refer the Syrian case to an international court with legal jurisdiction to convict war crimes.
And even de Mistura sees little political will to pursue prosecutions while the international community is focused on defeating ISIS.
Read more: Why war crimes go unpunished
But U.N. Secretary General António Guterres did suggest some forward movement when in July he appointed former French judge Catherine Marchi-Uhel to head up a new team to prepare evidence that could be used by a future court. Marchi-Uhel was quick to distinguish the mission of her team, the International Impartial and International Mechanism (known in U.N. circles as the triple I-M), from that of the commission. "The IIIM is really focused on criminal investigation and is really aimed at bringing the victims a step closer to justice," she told VICE News. "It's an accountability mechanism, and it's not a prosecutor office. It's not a court, but it's really going to prepare work for those [institutions]." And while the creation of the IIIM may be a step forward, she stressed prosecution is still years away from happening: "…Looking for evidence as opposed to merely information, and building a case basically, it takes a long time."
This segment originally aired Sept. 20, 2017, on VICE News Tonight on HBO.