The house always wins, unless the house is owned by Donald Trump in Atlantic City. Trump can't win back the New Jersey gambling mecca, where he's bankrupted multiple casinos, multiple times over. And the biggest of those properties — the Trump Taj Mahal renovated for a year and a half to the symphony of over $1 billion — began a two-month liquidation sale Thursday.
Everything inside, from lamps to poker tables to soiled mattresses, is up for grabs. Just about the only thing not for sale are items bearing the Trump brand, which were scrubbed off long ago. VICE correspondent Thomas Morton took out an advance on his paycheck and lined up with all the early pickers to get a piece of Trump's long-since-crumbled gambling empire.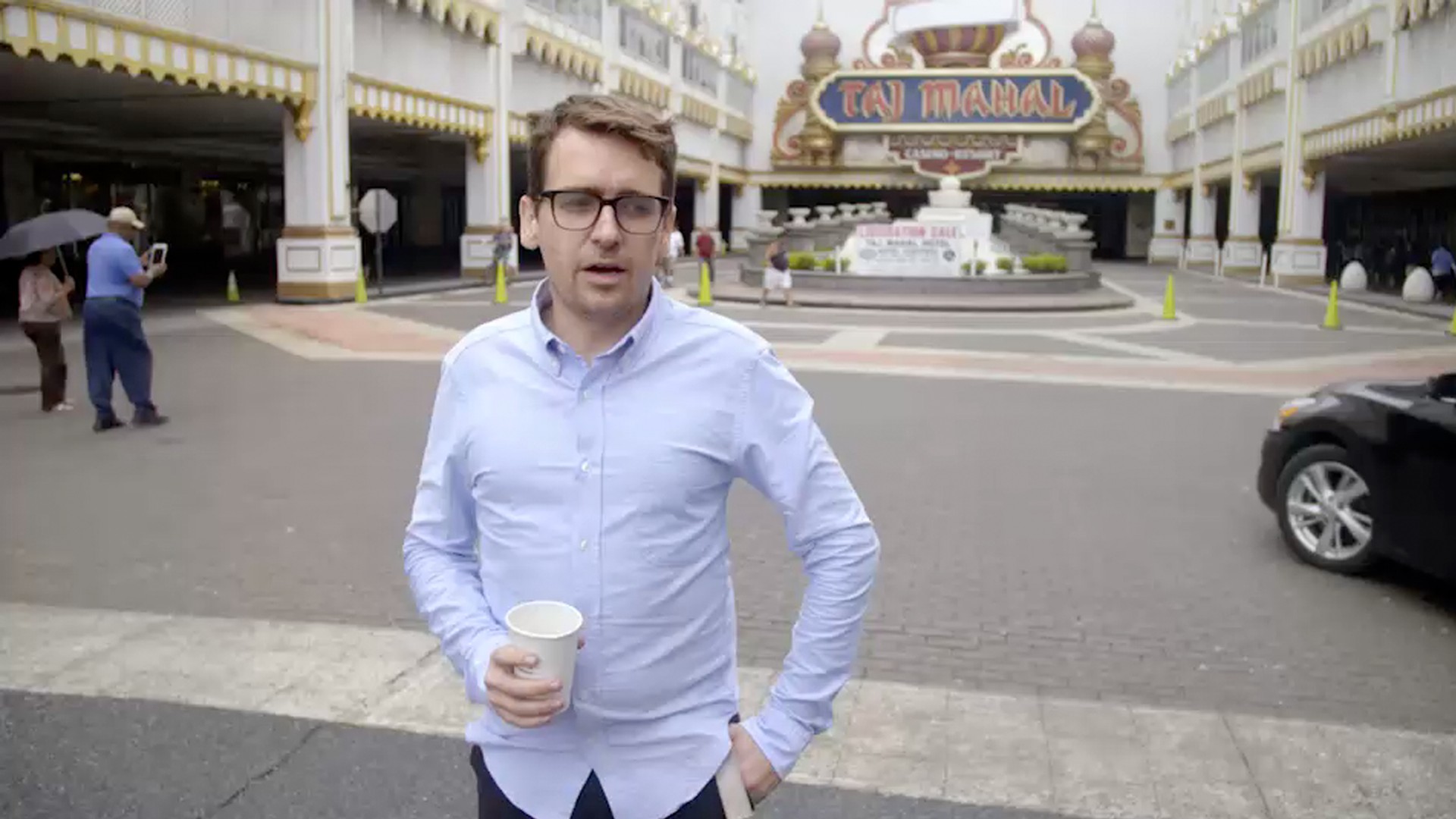 This segment originally aired July 11, 2017, on VICE News Tonight on HBO.