Call it American exceptionalism: The U.S. could become the only country on earth to not be part of the Paris agreement on climate. That's because the last holdout, Syria, has just pledged to sign the agreement, which commits countries to a series of actions to limit climate change.
The landmark treaty, first signed in December 2015, aims to keep global temperatures from warming more than 2 degrees Celsius, a goal that we're not on track to meet. Of the 197 countries in the United Nations, 196 have now made a commitment under the Paris agreement — every one except the U.S.
When President Donald Trump announced in June that he would pull the U.S. out of the agreement, the U.S joined only Syria and Nicaragua on the outside. Nicaragua claimed the agreement didn't go far enough; Syria was, and still is, fighting a bloody civil war. Nicaragua signed in October, and Syria committed to sign on Tuesday at the COP23, the U.N.'s international climate change conference, in Bonn, Germany. In September, Secretary of State Rex Tillerson indicated that the withdrawal might not be hard and fast: He told CBS that the administration was "open to finding those conditions where we can remain engaged."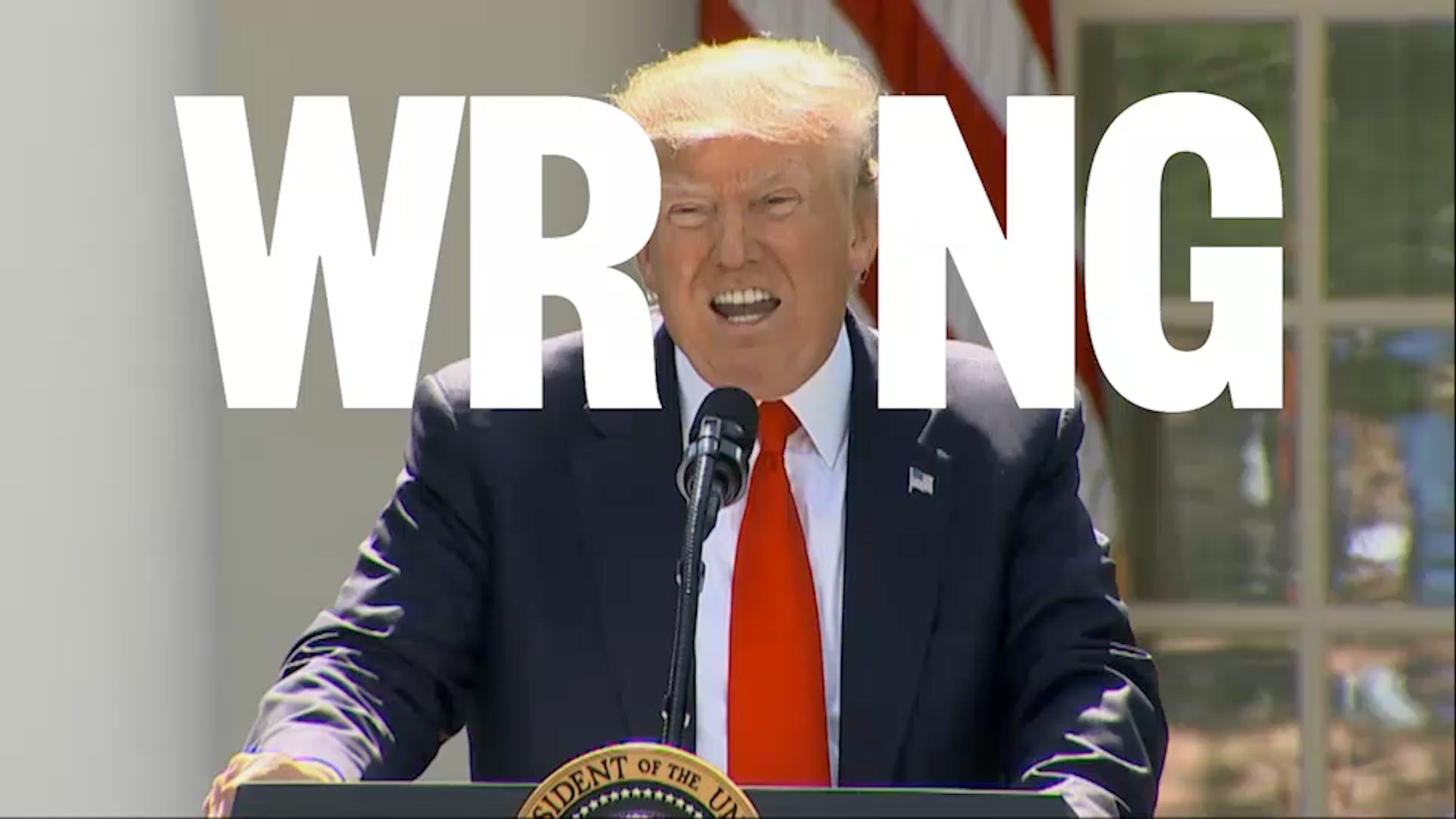 Trump alleged that the U.S.'s abiding by the Paris agreement would cost jobs. But the study he cited, which claimed that 2.7 million jobs would be lost if the U.S. abided by the terms of the Paris Agreement, has been widely discredited.
The agreement asked each country to set its own goals for emissions reductions, but no one's doing quite enough. At our current pace, we're on track to warm the Earth by at least 2 degrees Celsius, the threshold set by the Paris Agreement to try to avoid catastrophic climate change, by the end of the century.