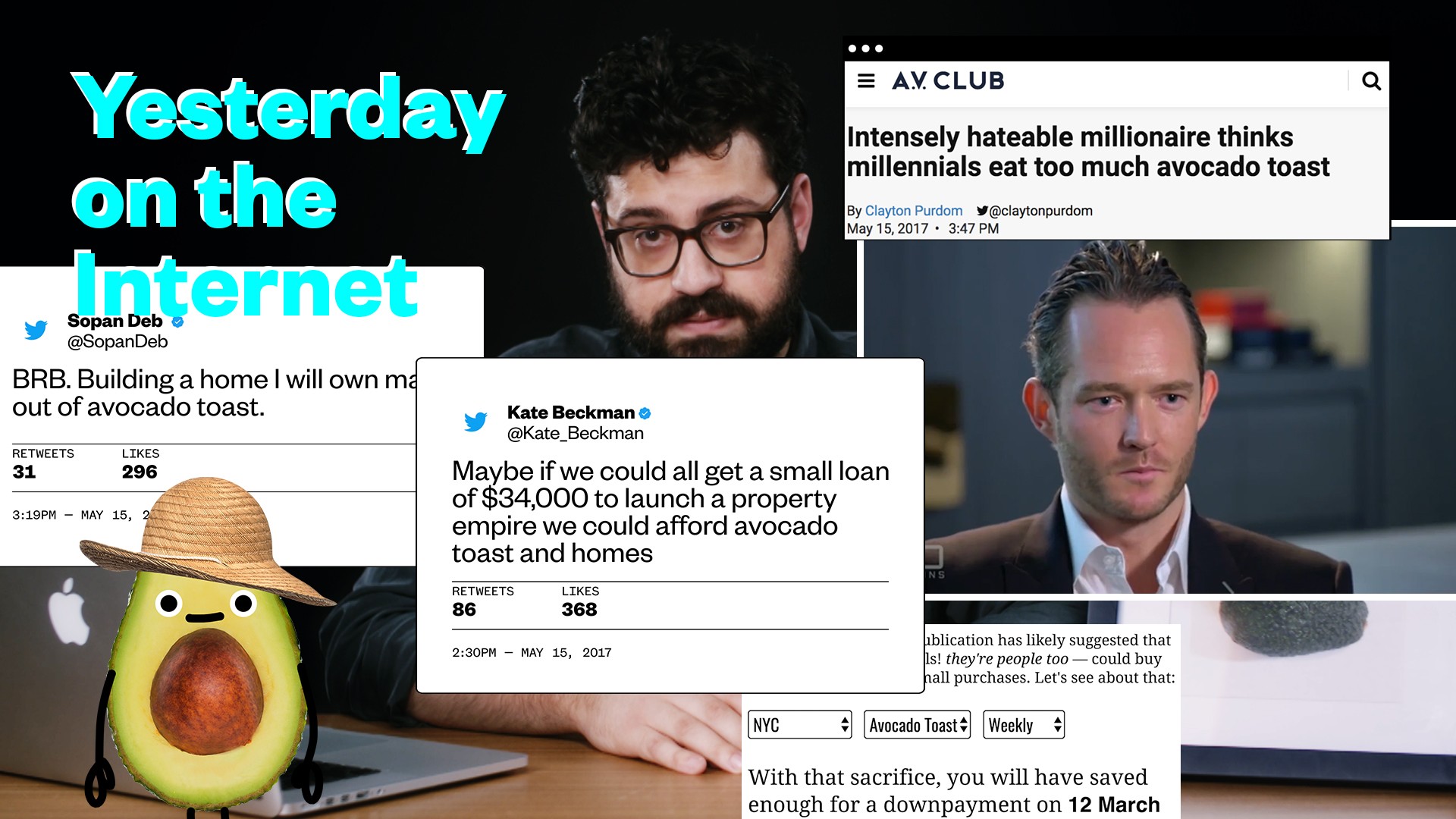 The internet found a new villain of the week: Australian luxury property mogul Tim Gurner.
Tim had the gall to imply that millennials' spending habits — comprising of "smashed avocados for 19 bucks and four coffees at four dollars each" —was the reason they couldn't break into the Australian house market, which has in recent years outpaced salary growth.
It's only the latest volley in the battle between millionaires and millennials, and one in which avocados have becoming an unwitting proxy for the spendthrift ways of the youth.
This segment originally aired May 18, 2017, on VICE News Tonight on HBO.
Watch the last episode of "Yesterday On The Internet" here.