It's hard to spot a classic body of work when it comes out, especially given the way social media has primed us for instant reactions to every major event. The last time rap consensus was given that task was the release of Kendrick Lamar's To Pimp a Butterfly in 2015, which was deemed a classic by many the same day it dropped. Waka Flocka Flame's 2010 debut Flockaveli was not seen quite so favorably on its release. Today, it's often given classic status but under one grudging condition: that you clarify that it is classic within trap, not rap as a whole. Fair. Obviously, Flockaveli is dwarfed by TPABF in terms of recognition and ambition, but, on the grounds of influence, it surpasses any project Lamar has ever released.
Flocka's buildup to Flockaveli, the Salute Me or Shoot Me series, introduced him as someone beyond the lanky, dreaded hitter in the background of Gucci videos, as Guwop would insinuate in his mixtape cuts. Those tapes gave the stage to his hyperactive anthems about club brawls, gangbanging, and letting shots off over lo-fi trap production. His rise was quick, placing him squarely in the middle of debates on whether or not he was the newest cancer to hip-hop or a progression of the laid-back, snot-nosed flaunting of his squad general, Gucci.
The debate was amplified when Flockaveli arrived in October 2010. Waka's momentum continued to grow—even as he stressed that he had no interest in living up to the standards of technical skill gatekeepers expected rappers to display. An argument can be made that this inspired youth across the country to see rap as a more achievable career path. Undoubtedly, Chief Keef's national rise in 2012 would not have happened had he and the rest of the Glory Boyz not spent the bulk of their childhoods absorbing all of 1017 Brick Squad's output.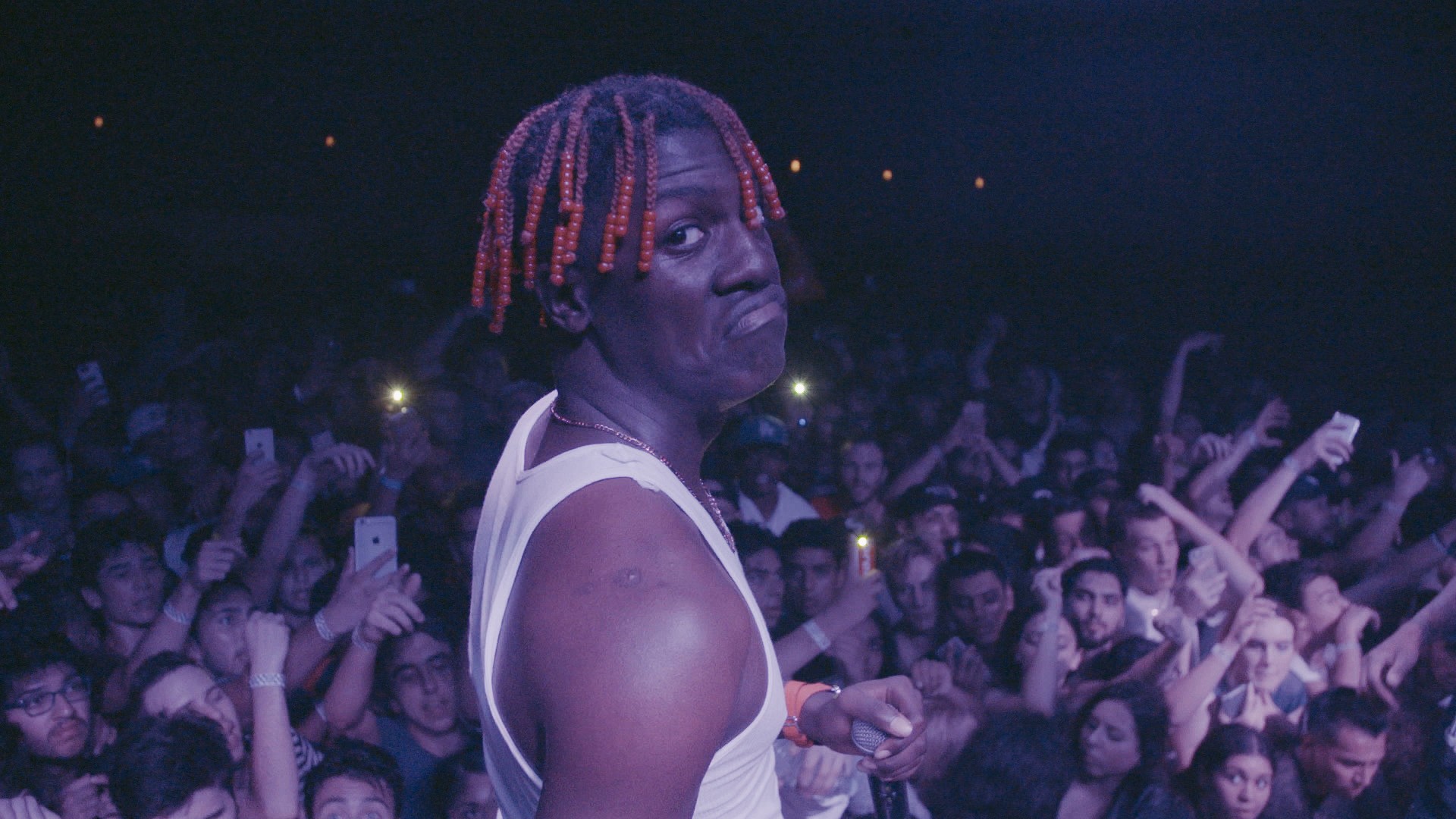 But it wasn't just the punk simplicity that helped distinguish Waka and Flockaveli from the pack. Its major influence, when you survey present-day rap, lies in Waka's stentorian arsenal of ad libs. Throw a pebble into the rap game pond of the past five years and you'll hit a song with some evolution of a Flocka ad lib—if they're not being used the exact way he originated them. His bellowing of "Squaaaaaad" was repurposed by Chief Keef into the abbreviated quip of "Squah." The new rendition of the ad lib and its original use permeated Chicago's drill scene and worked its way to the rest of the US. The informed parts of American pop culture at large started adopting it, and within a few years, it had transformed into the #squadgoals hashtag for people's photos. Most ridiculously, Taylor Swift embraced the word for her friends, inspiring faulty takes on the word's origins. Waka hollering "squad" into the mic at the turn of the decade has become the "bling bling" of the 2010s as suburban America has caught wind of it.
Though Waka inspired the most influential ad lib, it was his Atlanta predecessors who made having a signature brand of improvising behind vocals essential. Jeezy's rise in the mid-2000s would have likely gone differently if his raspy, extended ad libs did not back his motivational street anthems. People who couldn't recite one lyric could at least recognize his "YEEAAHHHHH," AYE," "HAHA," and "LET'S GET IT!" cries. That has become the power of the ad lib; it's an effective branding tool for rappers to reach those who may not even know their music, furthering their reach beyond potential barricades. That became the case for Gucci Mane, who put a more humorous twist to his ad libs, often creating sound effects for his car zooming away ("skrt), his neck being frozen ("BURR"), or punctuating a brag-worthy fact ("well damn!"). The two trap pioneers made it necessary for an ad lib to be just as an important factor in rap as the actual bars. It is now a separate art form—one that Waka recognized immediately.
That shift has become evident in today's generation of rappers. Another influential Waka ad lib that has grown legs is the jab-like "BOW," which he can be seen in this studio session repeating on what feels like an infinite loop. The contemporary torchbearers for that one are the Migos, who use it more abstractly to add color to their rhymes. The Atlanta trio has catapulted to recent mainstream success through more than their infectious triple-time rap flow,  their "Bad and Boujee" single, or their sophomore album C U L T U R E; one of their signatures is also their use of ad libs to punctuate just about every line. Listening to a Migos track you anticipate each one. Quavo now even regularly harmonizes his ad libs, adding new beauty to an already-beloved element. Someone even created an ad lib visualizer to be enjoyed while listening to C U L T U R E. Just about every notable rapper of the past few years has had an ad lib that distinguishes them from their peers; Lil B's "wooh" inspires joy, Chief Keef popularized "bang bang," and the late Bankroll Fresh would screech "STREEET" in his rhymes.
It's unlikely that Waka Flocka Flame will ever be regarded as one of the best rap artists of all time, but his contribution to the trap music canon is one of the most essential in the sub-genre's history. His combination of content covering the less glamorous aspects of life in the trap and the therapeutic, raging energy of the previous Atlanta generation's crunk movement inspired some of the most chaotic and creative street music since Three 6 Mafia and Project Pat's heydey. More than that, he tweaked the way ad libs are used. Without Flockaveli and Waka's assertive rise, the current landscape of music would be less of a party, Grove St. or otherwise.
Don't @ Lawrence Burney but you can still follow him on Twitter.